[ad_1]

For a few months last year, every time the Weeknd appeared in public he was wearing face bandages as part of a "character" he was playing that was associated with his latest album After Hours. Hey, what was up with that?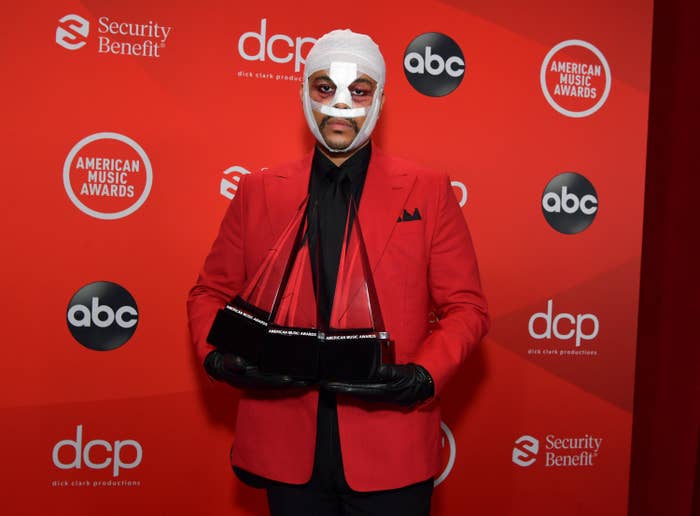 Well, in the lead-up to his performance at the Pepsi Super Bowl LV Halftime Show, the pop superstar finally explained the deal with all the bandages in an interview with Variety, and it makes a bit more sense now…maybe.
"The significance of the entire head bandages is reflecting on the absurd culture of Hollywood celebrity and people manipulating themselves for superficial reasons to please and be validated," he explained.
According to the Weeknd, the bandages play into the After Hours character's narrative in that "It's all a progression and we watch The Character's storyline hit heightened levels of danger and absurdity as his tale goes on."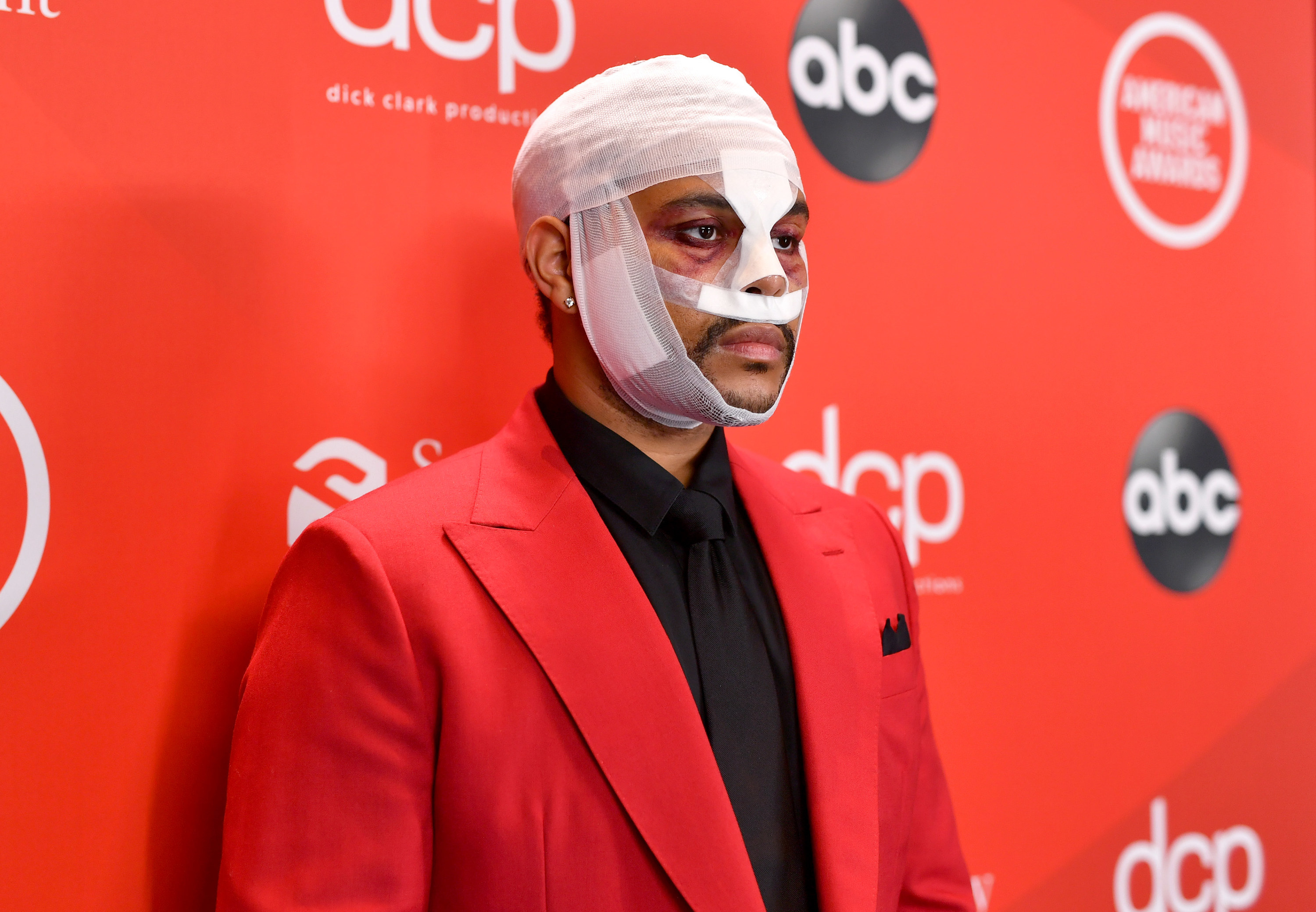 Hmm…ok! I'm not sure I quite follow, but whatever you say.
When he was asked why he was making himself "increasingly unattractive" throughout the After Hours cycle, the Weeknd responded, "I suppose you could take that being attractive isn't important to me but a compelling narrative is."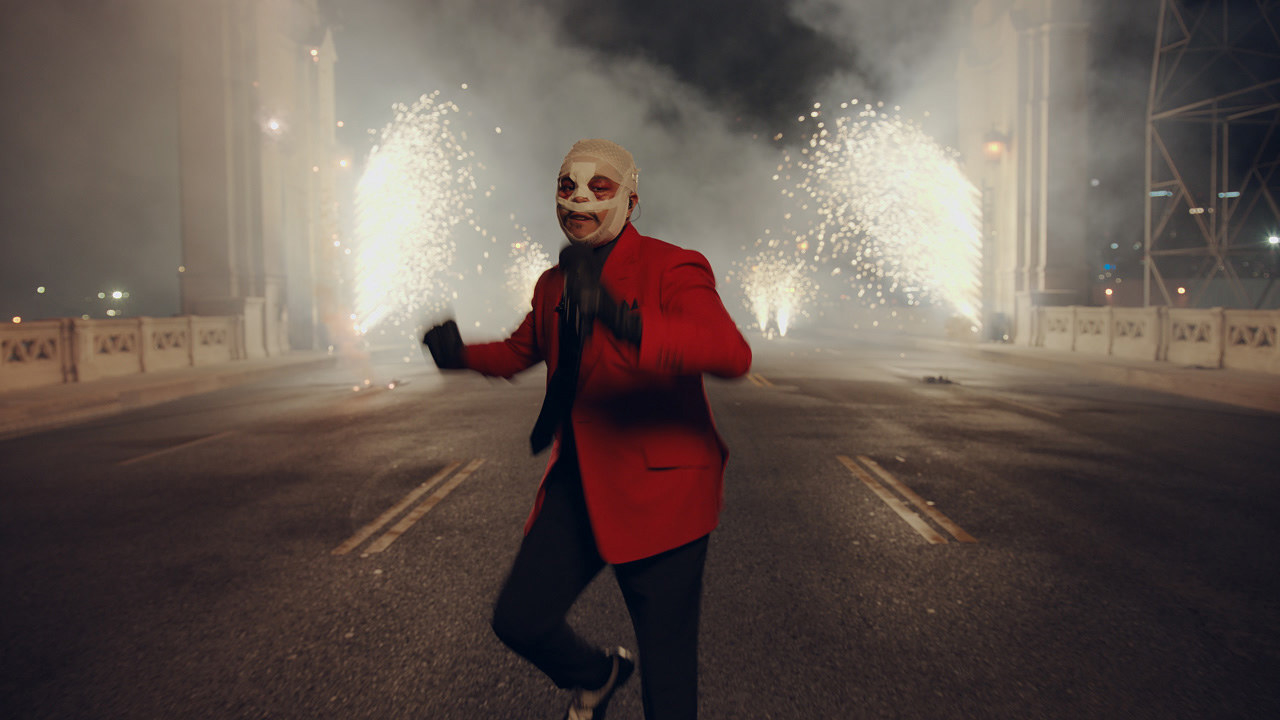 "Why not play with the character and the artist and let those lines blur and move around?" he asked, before the interviewer asked the Weeknd if he was in "character" that very moment. His answer was, um, confusing: "I don't know, I'd have to ask him."
I…will?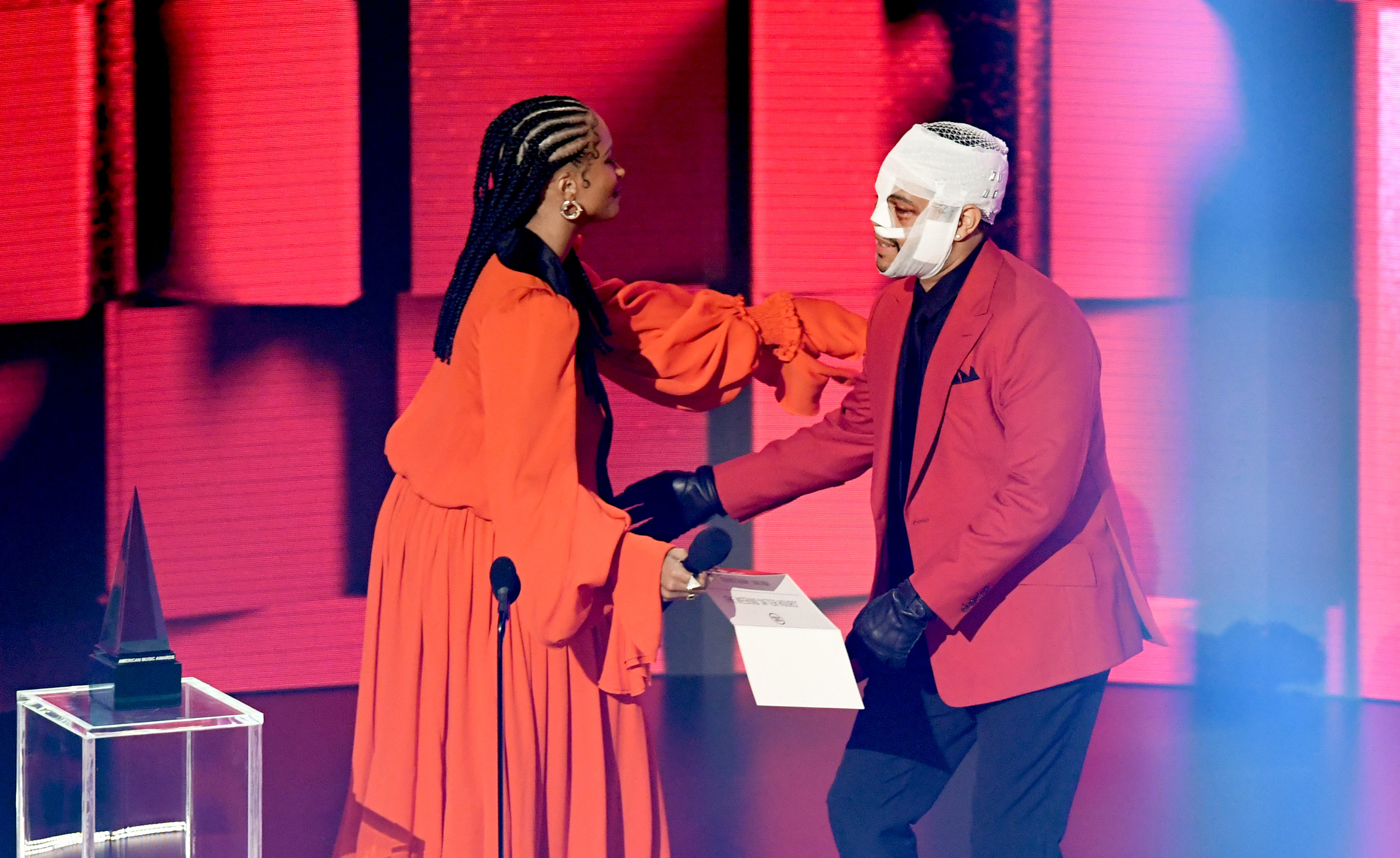 Anyway, about that Super Bowl performance: Sounds like he's probably not doing the bandaged look for the big show, but during a press conference he teased that "the story will continue" in a more "PG" form.
In an interview with the NFL Network, the Weeknd also said that there won't be any special guests for the big show — but considering how he's been playing fast and loose with the truth? We'll see about that.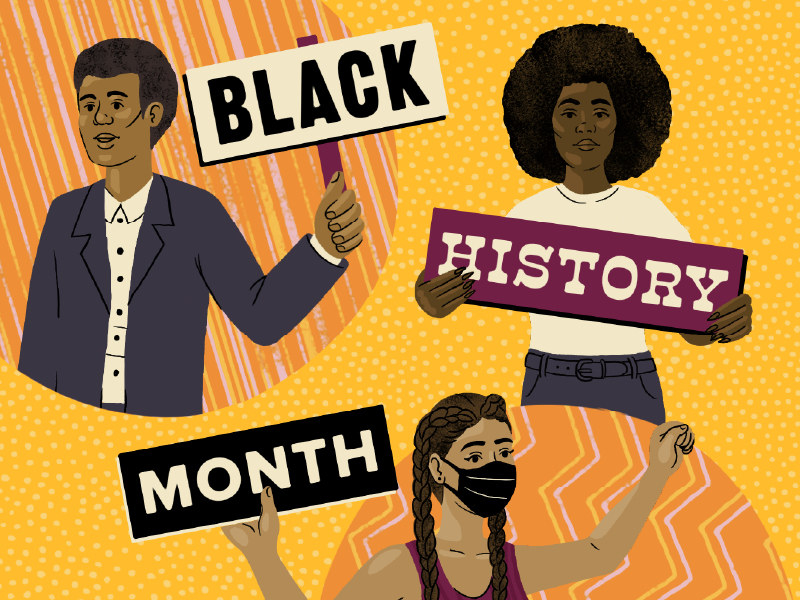 [ad_2]

Source link