[ad_1]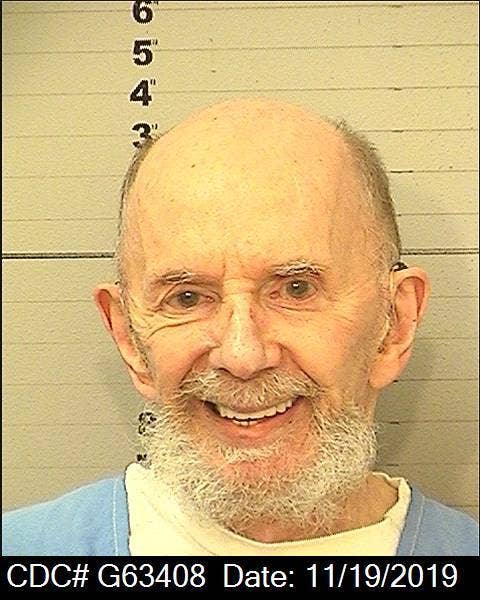 Music producer Phil Spector, the man behind decades of pop hits and a convicted murderer, has died at age 81.
Spector died Saturday at a hospital of natural causes, according to the California Department of Corrections and Rehabilitation. His official cause of death will be determined by a medical examiner.
He helped curate the mainstream playlist for decades, with more than 20 tracks that charted on the Billboard Top 40 between 1961 and 1966 — many using his signature "Wall of Sound." He worked with the Beatles, Tina Turner, Leonard Cohen, girl groups like the Ronettes and the Crystals, and others.
He effectively retired after putting out his last full record with the Ramones in 1979. In 2003 he killed actor and model Lana Clarkson, who was found dead at his mansion outside Los Angeles after he shot her in the mouth. In 2009, he was sentenced to 19 years to life in prison for second-degree murder.
Spector maintained his innocence, saying Clarkson killed herself. He was quoted in Esquire as saying, "I didn't do anything wrong. … She kissed the gun."
The first time he went to court, in 2007, it was declared a mistrial. He frequently wore wigs to court. Evidence came forward that Spector had a pattern of pointing guns at women since the '70s.
He was tried again in 2008. In 2009, six years after the killing, he was found guilty and spent his final years in a Stockton, California, prison.
In a statement on Sunday, Clarkson's mother Donna Clarkson remembered her daughter.
"Lana Clarkson was a warm, compassionate, kind, loving woman who would be 58 years old now," she said. "Her energy, brightness and love of life have sustained her family since her murder 18 years ago in 2003."
In 2014, Spector's lawyer told the Daily Mirror that he was in poor health and had lost the ability to speak. He would have been up for parole in 2024.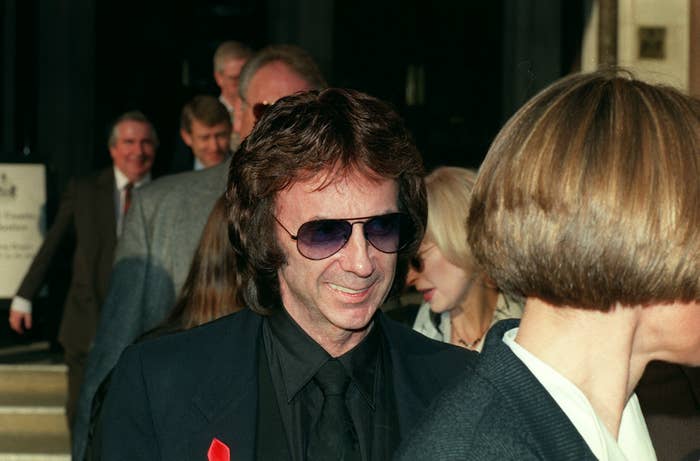 The Beach Boys' Brian Wilson consistently cited Spector as a major influence on his songwriting, whose style he long tried to replicate. The song "He's Sure the Boy I Love" by the Crystals "opened up a door of creativity for me like you wouldn't believe," Wilson once remarked. "Some people say drugs can open that door. But Phil Spector opened it up for me."
In the '60s, Spector cowrote and produced classics like "Da Doo Ron Ron" and "Then He Kissed Me" by the Crystals; "Spanish Harlem" by Ben E. King, and "River Deep — Mountain High" by Ike and Tina Turner. He regularly collaborated with two pairs of married couple songwriters: Ellie Greenwich and Jeff Barry, and Cynthia Weil and Barry Mann — songs for a teenage audience about love and yearning, bliss and heartache, articulated in earnest and without irony in the way only pop music can.
Near the height of his career, in February 1965, Spector was interviewed by Time magazine. "You've Lost That Lovin' Feelin'" — cowritten by Spector, Mann, and Weil and performed by the Righteous Brothers — had already spent several weeks at No. 1. With a running time of 3:46, it was the biggest record of his career, and way too long for radio play. Spector didn't want to cut a second. He printed a "3:05" runtime on it to trick DJs. It would go on to have the most plays on the radio of any pop single in history from 1997 to 2019.
"We're the only ones communicating with the teenagers," he told Time magazine. "They are so prone to anxiety and destruction, and they can't intellectualize their wounds. … Our music helps them to understand."
With the Ronettes, featuring his future wife Ronnie Spector, he cowrote and produced "Be My Baby," "Baby, I Love You," "Walkin' in the Rain," and many others.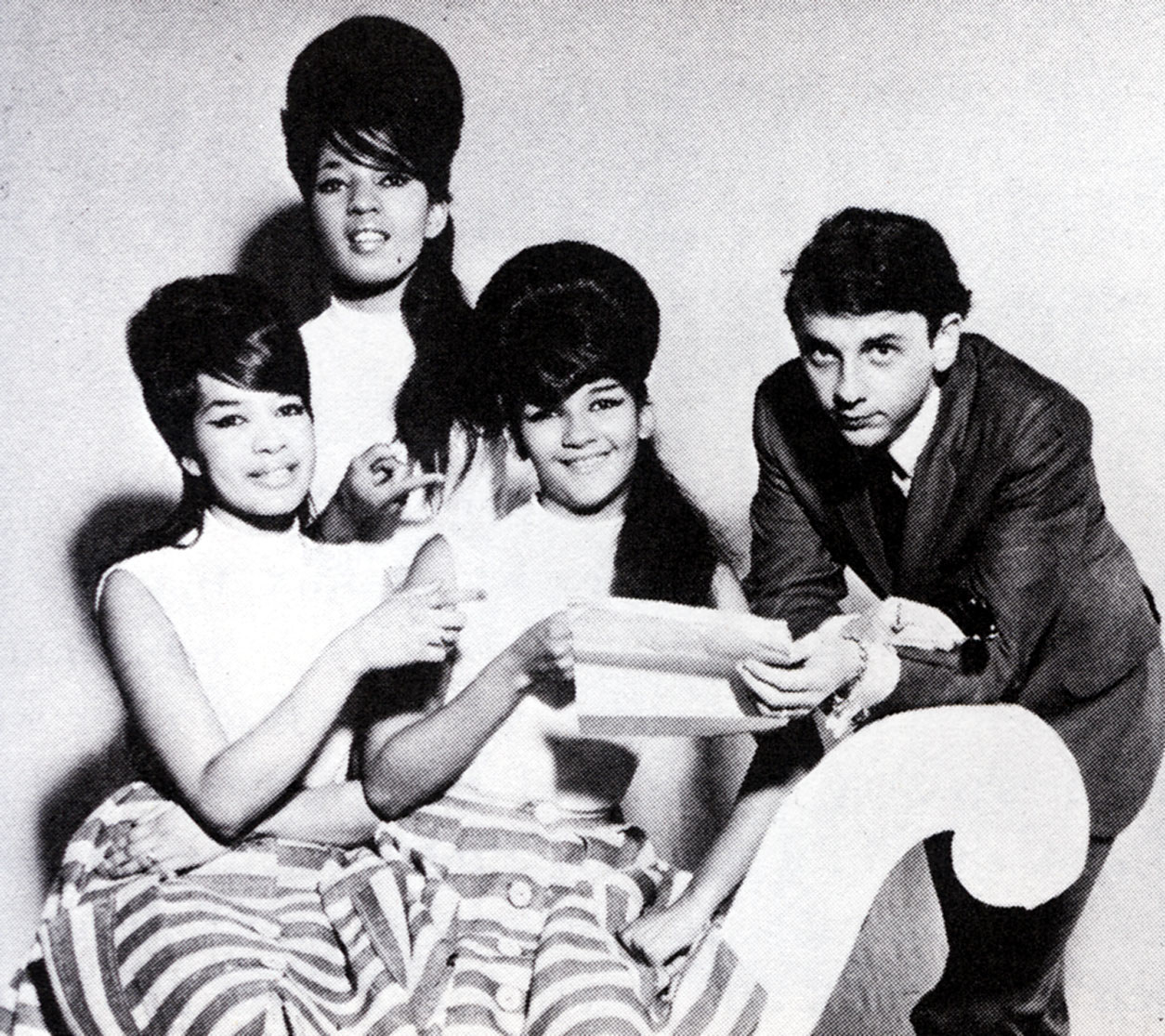 While Spector made his career on writing teenage love songs, his personal love life was volatile and abusive. He became intensely jealous and territorial over his partners. His marriage with Ronnie, which ended in divorce in 1974, was defined by intense control, verbal abuse, and alcoholism.
Spector was known for outbursts, screaming and threatening violence against his colleagues and wives. He had an obsession with guns, and he had reportedly pulled a gun on artists in the studio on occasion, including Leonard Cohen and the Ramones, as well as visitors to his home, strangers, girlfriends, and wives.
Devra Robitaille, Spector's one-time personal assistant, said he once locked the door at his mansion, got out a shotgun, and pointed it to her temple during a verbal fight. Robitaille said he told her, "If you try to leave, I'll pull the trigger."
In their protracted divorce proceedings, Ronnie said Spector had a "mean and ungovernable temper" and had been "extremely cruel" to her and inflicted "great and grievous mental and physical suffering."
Born Harvey Philip Spector on Dec. 26, 1939, he lived in the Bronx with his family for the first few years of his life. Spector's father killed himself when he was 9. The epitaph on his father's gravestone read "to know him was to love him." Ten years later, after Spector's family moved to LA, he lifted the phrase to title his first of many chart-topping songs in his career, with "To Know Him Is to Love Him" by the Teddy Bears, which he'd cowritten, produced, and performed. He was 19 at the time and became revered as a wunderkind.
In 1961, he and partner Lester Sill founded the label Philles Records, a portmanteau of its founders' first names. It was through Philles he produced some of his best remembered songs.
The apex achievement of his career was the production style known as "the Wall of Sound." The effect can be lost on a casual headphone listener, but it emerges when played loud: You can hear it in "A Love Like Yours" and "River Deep — Mountain High," with Tina Turner's booming voice buoyed by florid arrangements of strings and horns.
The Wall of Sound is a sonic formula that involves rerecording and overdubbing instruments and voices on top of one another, layering and reinforcing them. "Zip-a-Dee Doo-Dah" by Bob B. Soxx and the Blue Jeans — which might have been the first example of the Wall of Sound in action — had three guitarists, three bass players, two sax players, a drummer, and a percussionist. Released in January 1963, it charted at No. 8.
"Be My Baby," released in October 1963, is a perfect two and a half minute pop song. Its dum-da-dum-pshh drum pattern from session musician Hal Blaine has become the glue that holds pop together, imitated by countless others; the Beach Boys lifted it for "Don't Worry Baby."
In 1970, Spector was brought on to produce the Beatles' final album, Let It Be. Paul McCartney was furious with Spector's overembellishments, particularly on his track "The Long and Winding Road," and cited it among the reasons for the Beatles' breakup. (In 2003, Let It Be…Naked was released, a remix of the album spearheaded by McCartney, which featured more stripped-down versions of the tracks.)
George Harrison and John Lennon were both big fans of Spector's process and continued to work with him. Each Beatle put out at least one solo album in 1970, the year the band broke up, and Spector produced two of them: All Things Must Pass by Harrison and Plastic Ono Band by Lennon. He also helped produce Lennon's record Imagine the following year.
In 1982, he and his partner Janis Zavala had twins. In 1989 he was inducted into the Rock and Roll Hall of Fame. He and Zavala separated, and in 1991 their 9-year-old son Phillip Jr. died of leukemia.
Spector worked with Celine Dion in the '90s for a project from which he was fired. Her album Falling Into You was a success; Spector, when approached for comment by Entertainment Weekly, wrote an 800-word letter, praising Dion but criticizing record executives who got in the way.
"You don't tell Shakespeare what plays to write, or how to write them. You don't tell Mozart what operas to write, or how to write them. And you certainly don't tell Phil Spector what songs to write, or how to write them; or what records to produce and how to produce them."
[ad_2]

Source link