[ad_1]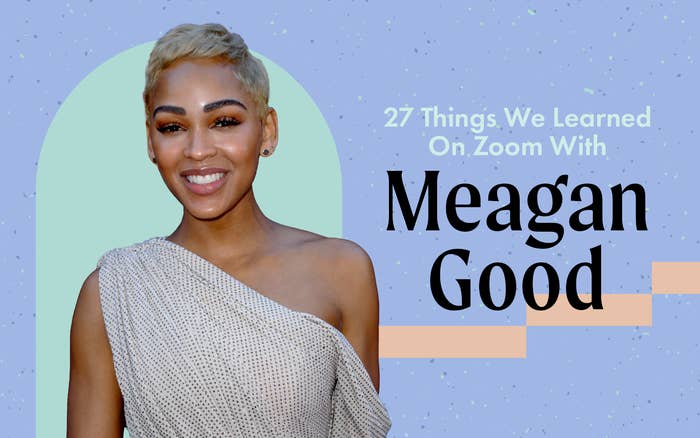 For decades, Meagan Good has been bringing characters to life onscreen, and now she's ready to show you what she can do behind the camera with her new drama If Not Now, When? Meagan makes her feature codirectorial debut alongside Tamara LaSeon Bass as they highlight the importance of friendship and asking for help. But that's not all she's been working on! The 39-year-old actor recently starred in Monster Hunter, an adventure fantasy film based on the popular video game.
To celebrate the release of her new projects, we sat down with Meagan to chat about life and her career — like the time Prince personally invited her to his home, the celebrity friends she calls at 2 a.m., and why making a film about mental health was so important to her. Here's what we learned:
---
1. What's one thing you did as a kid that you wish you could do more of as an adult?
Play outside and explore. I used to just love to explore any nooks and crannies in my neighborhood that I hadn't seen, or the ones that I did know, I'd go there and visualize the worlds with my imagination. I definitely miss doing that. I love exploring stuff.
2. You started off as a child actor — what's the biggest lesson you've learned about yourself, from working in the industry for so long?
So many things. As an actress, to trust my instincts — that they can never be wrong, because they're mine, and they're unique to me. Outside of the work itself, I discovered something kind of similar. My authenticity is my superpower. The more I lean into myself unapologetically, the more impactful I can be for the world. Leaning into who I am has brought a lot of peace, a lot of power, and a lot of freedom.
3. Is there a movie or TV show that inspired you to become an actor?
Halloween 4 and Halloween 5. I wanted to be that little girl, Michael Myers' niece Jamie. When I was young, I just thought thrillers and horror movies were so cool. The emotion that they're experiencing is one of the most heightened emotions available for you to feel as a human being, outside of love. Survival and fear — something about it is so intriguing to me. To see a child actor my age doing these really complicated scenes and finding a way to make them interesting and not cheesy, made me fall in love with acting.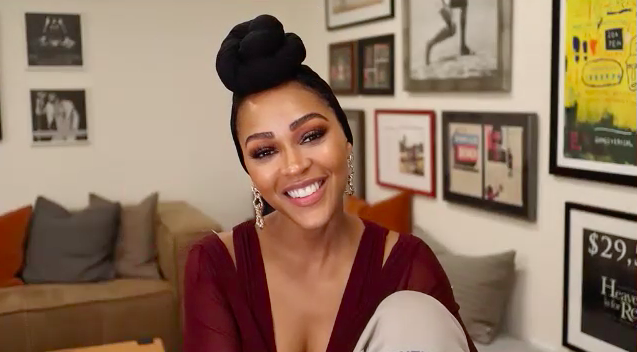 4. Do you have an audition story that sticks out to you?
Shazam! I didn't even know what I was auditioning for. It was lines of a little kid and no information, and I was told to come in and get it on tape. So I was like, "Okay." Then afterward I found out it was for Shazam! and I was like, "Oh, that movie with Shaquille O'Neal?" And they were like, "Not Kazaam. Shazam!" After I did my due diligence, I was like, "Oh my god, this is amazing!"
Then I found out that I got it! I'd been really trying to get something in that space [referring to action/hero films] and I literally just decided, like a year prior, to get in the best shape of my life, and start preparing for my role, and believe that it was coming to me. I was doing my job to meet God halfway and next thing you know, I got Shazam! Now we're getting ready to do part two: Shazam! Fury of the Gods.
5. What would you say is the biggest misconception about you in Hollywood?
People always say that they're surprised that I'm nice. People have also told me that they're surprised that I'm so normal and I'm not entirely sure what they mean by that. But in the same breath, I do, because I've met some interesting characters in Hollywood. I'm like, "You know this industry isn't real, right? Don't believe your own hype. It's not a real thing."
6. What was your favorite behind-the-scenes memory with your Monster Hunter cast?
I'll never forget on the second night, T.I. and his wife Tiny found this massive spider in their tent, and after that I was mad paranoid because I don't do spiders. I'll do snakes before I do spiders. We all moved over to our trailers and their assistant ended up sleeping in the tent. They told her the spiders don't really bite, but she ended up coming out of the tent with a big ol' spider bite. I was like, "Oh hell no!"
Overall, it was a really, really great experience. There was no Wi-Fi, so we spent a lot of time together playing card games and acting out scenes. We got to know each other really well. It was a lot of fun.
7. Did you perform any of your own stunts in the film?
I try to always do my own stunts. Anything that I can do, I just go for it. I just enjoy it a lot. Now, I don't want to be on the side of anyone's airplane in the air, but will I do just about anything else? Absolutely!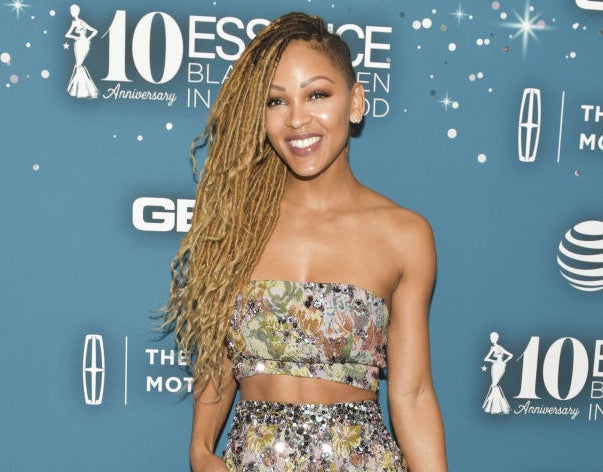 8. If Not Now, When? comes out today. What was your favorite scene to shoot?
I really liked the scene where Mekia Cox's character Suzanne admitted the rift started because she was embarrassed with what was going on in her own life. I thought that was really powerful and beautifully done. As far as scenes that I did, I really enjoyed giving my testimony in therapy, because my character was finally coming to terms with reality and telling her truth. There's a lot I really enjoyed and loved about it.
9. What is the biggest similarity between you and your character Tyra?
Probably the fact that she was really hard on herself and felt like she had to carry so much on her own. Sometimes I forget to stop and ask for help because I'm used to taking care of so much. I forget to just say, "I'm tired and I can't do all this right now. I just need a break to catch my breath." I'm learning that I don't need to apologize for saying that.
10. You also codirected the project. What was it like having that starring role, while also directing?
When I decided to do Tyra, a huge part of it was because I didn't have as many scenes as everyone else. I really just wanted to be behind the camera. That was my goal. Then it was like, well, at least I don't have to go through hair and makeup because she's in rehab most of the time, so that'll be easy. Then it was like, you know what, this is a really fun and challenging character for me because I haven't played this before. It's completely different.
It was amazing and terrifying at the same time. I'd do a take, my codirector Tamara LaSeon Bass would give me notes, then I'd get behind the camera and decide if I want to give myself a note. We just made it work. It was pretty amazing to have two brains going at the same time that often see the same thing, but also that notice completely different things that the other one wasn't even thinking about.
11. If Not Now, When? stresses the importance of friendship and having people to turn to when celebrating the highs and venting about the lows. Is there anyone in the industry that you can call on for advice?
Yes. I mean, I don't have a ton of industry friends — I have people that I love and consider friends, but in terms of my core friends, most of them have been my friends for 20-something years and we grew up in the Valley together. But as far as people I've met in the industry: Tasha Smith, who I adore; Grace Byers has become one of my closest friends too, I love her so much; her husband Trai Byers and my husband DeVon Franklin, who people thought were the same person for years, have become like brothers; Amy Correa Bell is my best friend in life and love; and then of course there's Terrence J and Michael Ealy. I'm sure I'm missing a few…probably a lot of folks.
They're the people that come to mind, that I call on, spend time with, and text at 2 a.m. to have conversations about life.
12. Mental health is also a major theme in the film. Why was it important for you to make a project about seeking professional help in times of crisis?
Because we don't talk about it enough. Folks are out here getting killed with mental illness and we're talking about if they had a knife or not. It's something that's not talked about enough, especially in the Black community. It's not something that's being fully considered in its entirety. It's also not something that we feel comfortable, safe, or unashamed to talk about. I think the conversation is opening up, but I think we need to continue to explore it boldly to make people feel and know that they can talk about mental health without shame. More people are struggling with it than we realize.
With this film, it was important for me to explore a lot of things that I don't think get explored enough —like having conversations about not being able to have kids or what if you can have kids, but you don't want to. Are you allowed to say that? There are all these things that women feel and go through that don't get explored in their entirety on film. That's why I thought this was such a special film and why I wanted to tell this story.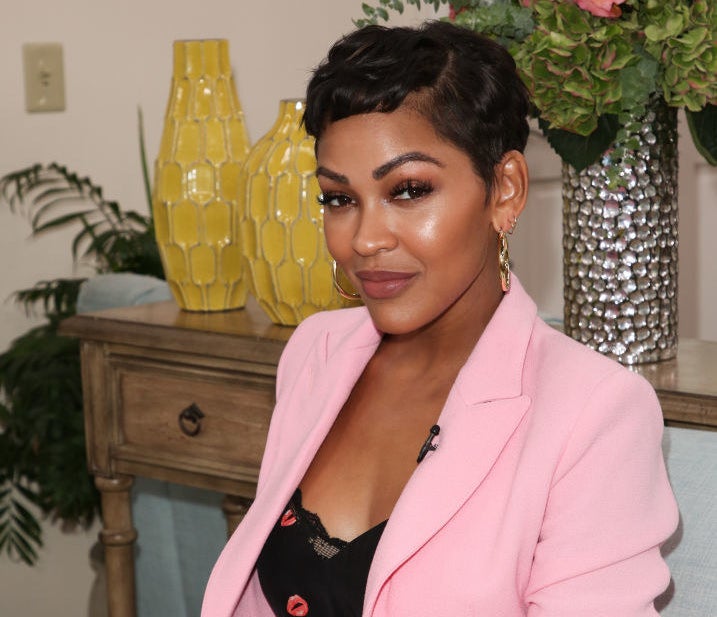 13. Speaking of mental health, what things do you do to maintain your peace of mind?
I start every day with God. Before I touch that phone, before I do anything, I get up and pray. Then I say my affirmations over myself, read my word, and start my day. When I get into my car, the first thing I listen to is a gospel song, something that's uplifting and edifying to my spirt. Then throughout the day, whatever is not serving me, I keep it at an arm's distance. I ask God throughout the day, "Where are you in this? What should I be doing?" The rest I take with a grain of salt and say, "I'm just happy to be here."
14. Have you picked up any new hobbies or skills during the pandemic?
Cooking more. I'm a decent cook, but during the pandemic I learned how to cook gumbo, curry, eggplant parmesan, and all kinds of stuff. I was like, "It's just time to expand these horizons." Also, my hubby's love language involves doing [acts of service] and showing effort and energy, so that was one of the ways I showed my love to him.
15. Have you ever been starstruck?
Have I?! When I first met Prince! I got this call that Sanaa Hamri, who directed Something New, wanted to meet with me and that Prince wanted to meet with me. Now, I'm thinking [says random name] Prince Johnson from Santa Monica, not Prince. So, it's the day of and I put in the address in the GPS and I could not find the house. At this point I'm 30 minutes late. I finally find it and buzz myself in. As I pull into the driveway, I'm just like, "Wow, this house is beautiful." Sanaa meets me outside and then leads me inside the house. I immediately notice an elevator and I'm like, "Who has an elevator in their house?" I've never seen an elevator in anyone's house. Then as soon as the doors opened and I noticed all the crushed purple velvet, that's when I was like, "Oh my god!"
I step into the elevator and Sanaa steps behind me, and as soon as the door closes I see the huge emblem. I'm like flipping out inside. We get to the top floor and she yells, "Prince, Meagan's here," and I mouth to myself "What the fuck?!" He has mirror panels lining the wall, so as he's coming around the corner, I see millions of him. He had on these silk pajamas, with his hair up, and these platform sandals. I'm not going to tell you the whole story, because I want to save some of it for myself, but he wanted to do this project about a young Malcolm X that was a female, and he wanted me to play that character.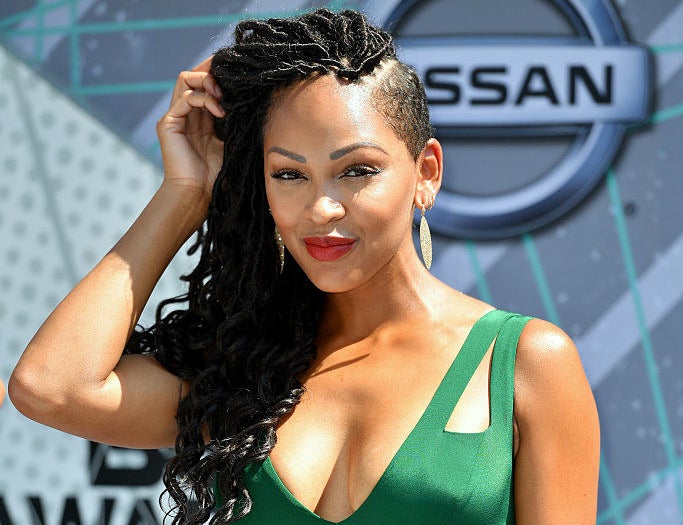 16. What's your wildest fan story?
Yeah, I've seen some things. I've had people do crazy things from breaking into my hotel room and leaving me flowers on my bed to starting a mob and chasing me through a mall. But I think if you can inspire or encourage people in any way, then there's something to really be thankful for.
17. What's the first Hollywood rumor you heard about yourself?
One time someone thought I was taking drugs in the bathroom, when really I had just gotten into an argument with a friend on the phone and I went to the bathroom crying. When I exited the bathroom people thought I was acting weird, so they assumed I was on drugs. And then you hear about people you've slept with, and I'm like, "Really, I slept with them? Where was I?" But people will believe whatever they want to believe, you just have to try to let it not bother you.
18. What's the best advice you've ever received?
It's okay to be selfish sometimes. My experience is that you give of yourself until you've got nothing left, to a fault. Whether it be your emotions, your space, your finances, your time, I would always end up feeling very depleted. It took me a long time to learn that you just can't give yourself to everybody. Just because you can do it, doesn't mean you're supposed to, and when you do it when you're not supposed to, you end up feeling empty. It's okay to say no.
19. What's the best and worst thing about being a celebrity?
The worst: when people say hurtful things or make nasty assumptions, even though they don't know me personally.
The best: when you can inspire someone and be usable, and put something into the world that can help someone on their path.
20. What's on your bucket list?
Definitely not skydiving, that is not my thing! More world traveling! Besides that, playing a really cool, iconic, kickass role like Foxy Brown [a project she pitched and was in talks to do at Hulu, but unfortunately it fell through].
21. What TV shows have you been binge-watching lately?
I just finished one show called The Wilds. I'm watching Power Book II: Ghost, P-Valley, The Undoing, and then, of course, I'm a sucker for The Bachelor and The Bachelorette. The new Bachelor is Black so I'm excited about that!
22. Which film genres would you like to do more of and who would be your dream costars?
I would love to do more action, thrillers, physical comedy, and animation. My dream costar would be…there's so many people I'd love to work with — of course there's Angela Bassett, Halle Berry, Leonardo DiCaprio, Denzel Washington, Giovanni Ribisi, Reese Witherspoon…there's a lot of people I'd love to work with.
23. Which emoji do you use the most?
😩
24. Have you ever kept an item from set? If so, what was it and from which project?
I try to take something from every project. I've taken clothes, bras, hats, shoes, items from my onscreen apartment… I try to save little keepsakes, because I feel like one day I'll be able to auction them off for charity, and also so that my kids can have something one day.
25. What's your favorite curse word?
I think I might use "ass" more than anything. Yeah, maybe that one, because I very rarely use the f-word.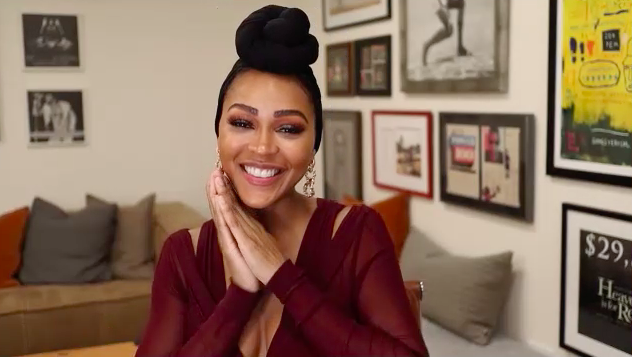 26. What's your go-to adult beverage?
Rosé wine or a dirty martini with Tito's.
27. Lastly, what does a perfect day look like for Meagan Good?
One that is spent with the ones that I love, doing something adventurous and fun, or just having good conversations, and then ending the day with some karaoke.
BuzzFeed: Do you have a go-to karaoke song?
Yes, "I Wanna Dance With Somebody" by Whitney Houston!
Be sure to watch Meagan Good in her new films, If Not Now, When? and Monster Hunter, playing in theaters and on-demand now.


[ad_2]

Source link