[ad_1]

Hi there! My name is Hannah and cooking is not my forte, but eating sure is.
I'm proficient in a handful of homemade pasta dishes, but I'm not a very adventurous cook outside of those tried and true family recipes.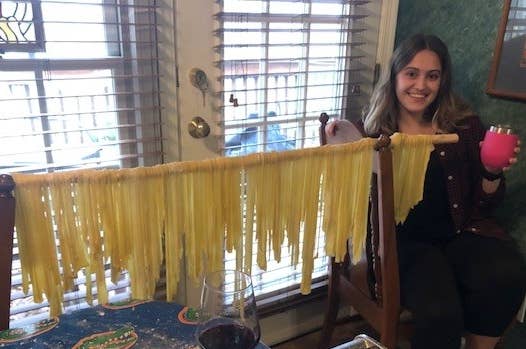 I am, however, a serial snacker, but due to the pandemic, I've been very nervous about grocery shopping. Even before this mess, grocery shopping was a struggle for me because I often waste money and opt for cheap junk food and pre-made meals. But, I want to break that cycle!
I decided to try a meal kit delivery service with a few different snack recipes that would be perfect for watching the playoffs and the Super Bowl, and for sharing with my family. Say hello to the Stella Stadium Bites box by Blue Apron.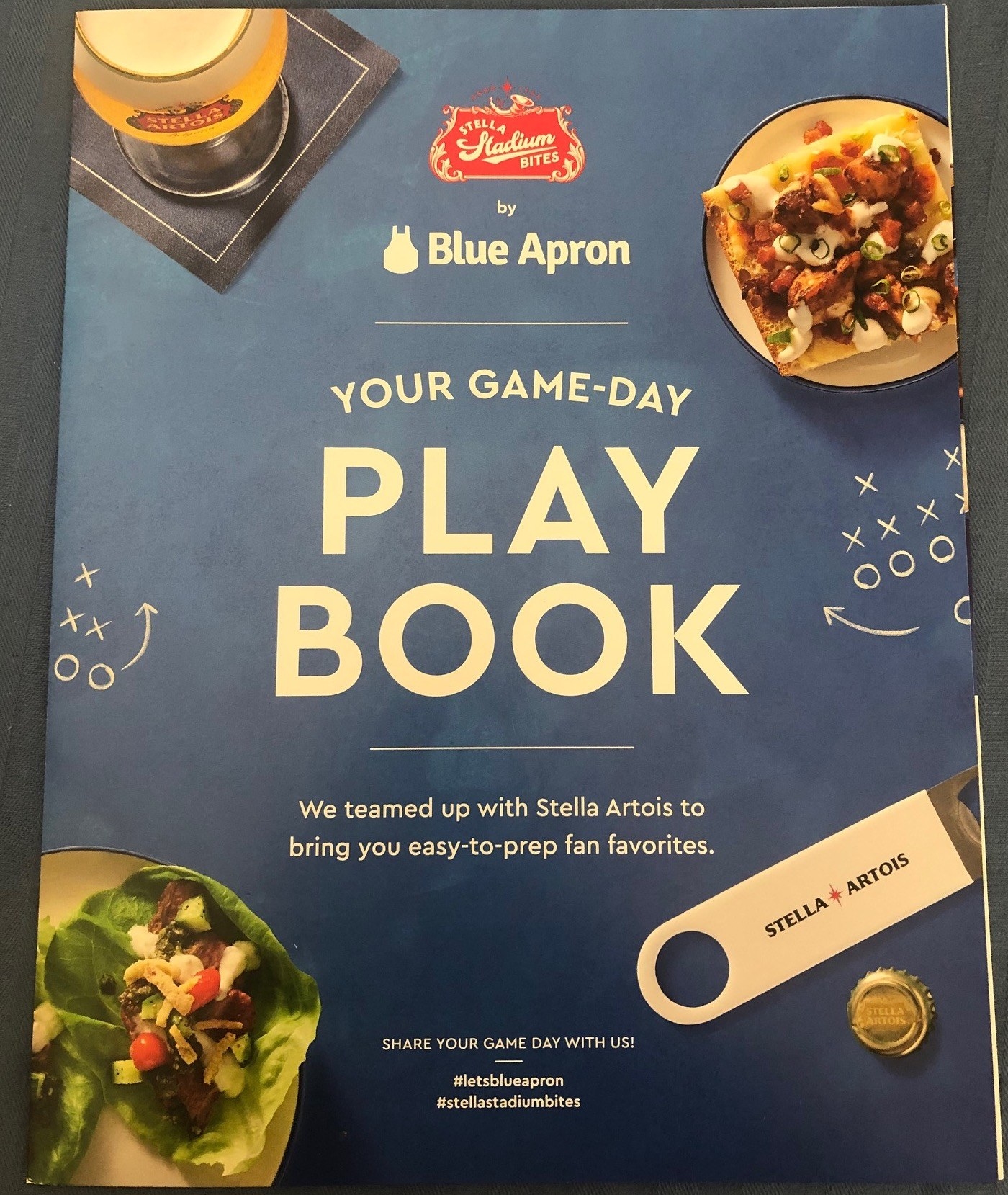 Here are the dishes I was set to create:
1. Creamy Pesto & Spinach Dip with Toasted Pita Chips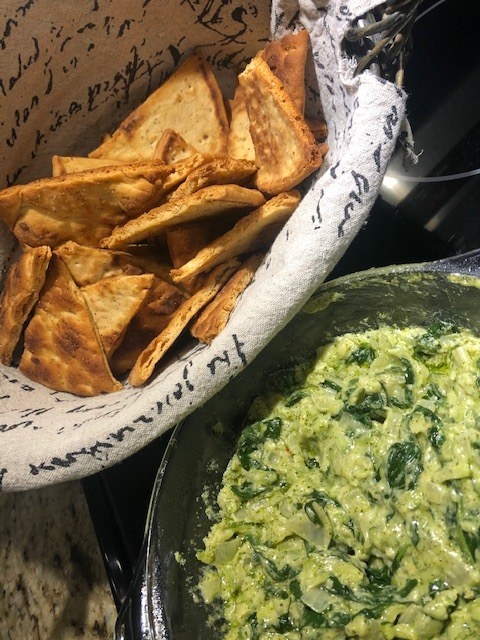 In my opinion, this was the easiest dish to create. Assembling the dip was pretty quick. The longest part of the process was preheating the oven for the pita chips, TBH. Still, everything turned out just fine! It was very tasty, but I kept thinking about how this dip reminded me more of a pasta sauce. There I go again with the pasta…
2. Pork Chorizo Quesadillas with Cilantro Sour Cream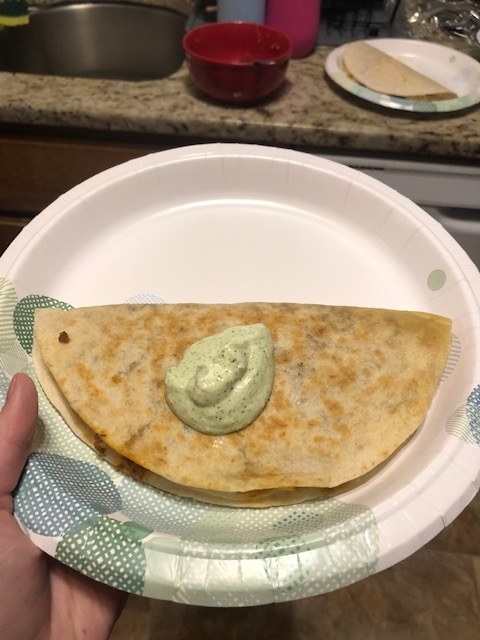 Stop laughing at my presentation right now! Sure, I didn't cut the quesadilla into cute little triangles. And maybe I threw it onto a paper plate like an absolute goblin. And perhaps I haphazardly slapped a healthy portion of sour cream onto the top rather than on the side for dipping. I am TRASH, remember? And, I'd been sipping on some Stella Artois beers while cooking. But, don't be fooled. This quesadilla was BANGING. Everyone (my parents and my boyfriend) loved it! Plus, it was so easy!
3. Seared Flank Steak Lettuce Cups with Pickled Peppers & Garlic Dressing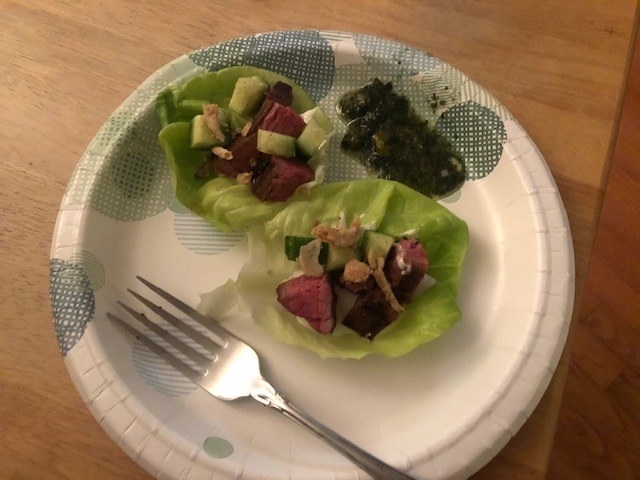 People went WILD for this one! I didn't expect to like it as much as I did! The combination of ingredients seemed strange, but it honestly worked so well together. Plus, the only real challenge in creating this dish was cooking the steak so that everyone was happy with its temperature. My boyfriend was in charge of that. And, he did a good job!
4. Smoked Gouda & Chicken Flatbread with Pancetta & Hot Honey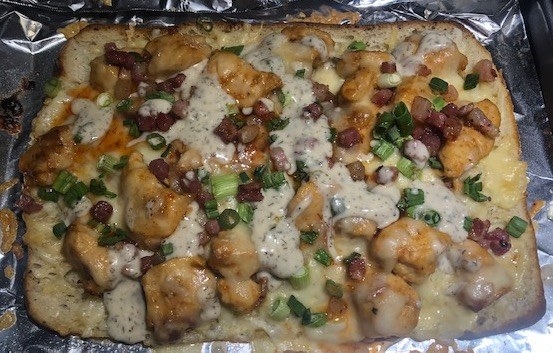 This, my friends, was my favorite dish of the evening. The carbs, the cheese, the spices on the chicken, the hot honey, the dill ranch… Oh, mama. My boyfriend was all about the steak cups and my parents really dug the quesadillas, but this was my baby. It did require the most prep of any of the dishes, but, I found that I wasn't too overwhelmed. It's helpful to have a partner in the kitchen to cut that prep time in half, but it's totally doable alone.
I could get used to cooking like this. It's really convenient having all the ingredients and the recipes show up at your door. In a COVID-19 world, I can see how beneficial this system would be for a lot of people.
Plus, I'm really glad I tried something new! My boyfriend and I have been feeling sick of the same old dishes, but now we both have ideas for new recipes we could try together. The food was super tasty, and making it was actually a lot of fun! Usually, I am stressed as hell when I'm trying to cook new things. But, because I knew I had everything I needed at my fingertips, I didn't feel so overwhelmed.
Plus, a lesson I learned along the way is that it helps to have a cold beer (or three…) on hand while in the kitchen! Cheers!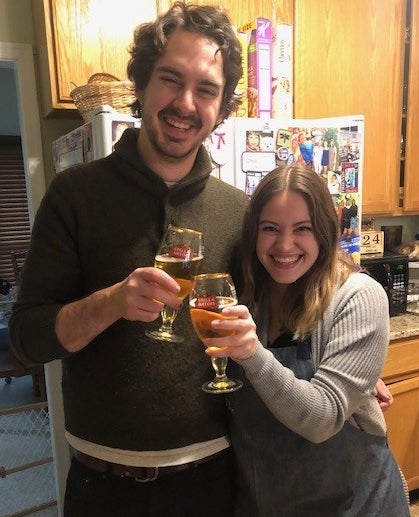 [ad_2]

Source link