[ad_1]

1.
Everything about Nick's sauce.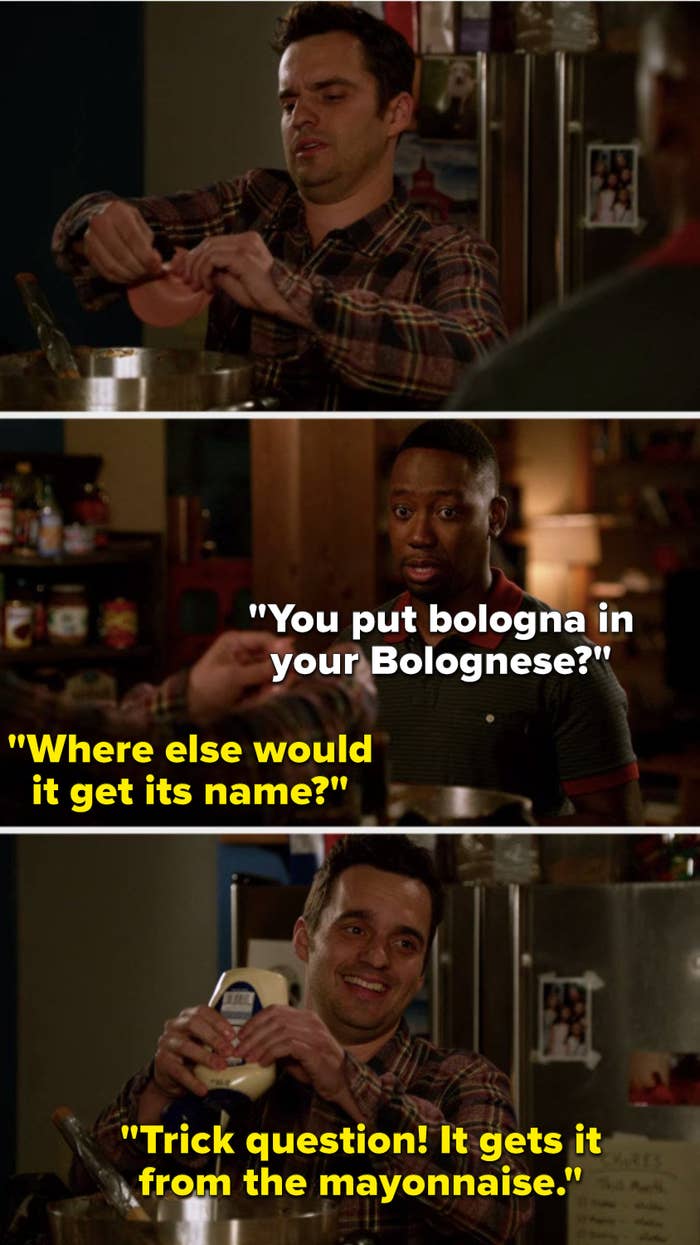 2.
Cymbals are part of the drum kit.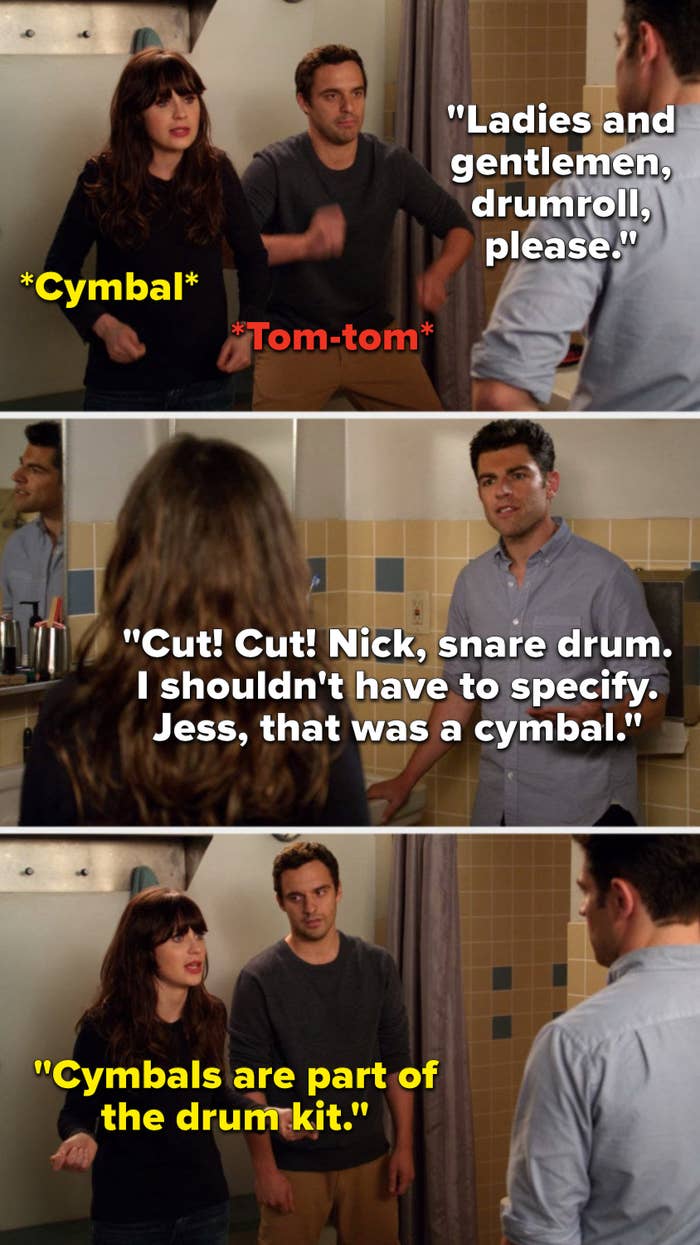 3.
Prank Sinatra's CV.

4.
Jess's response when Nick calls her a gold digger.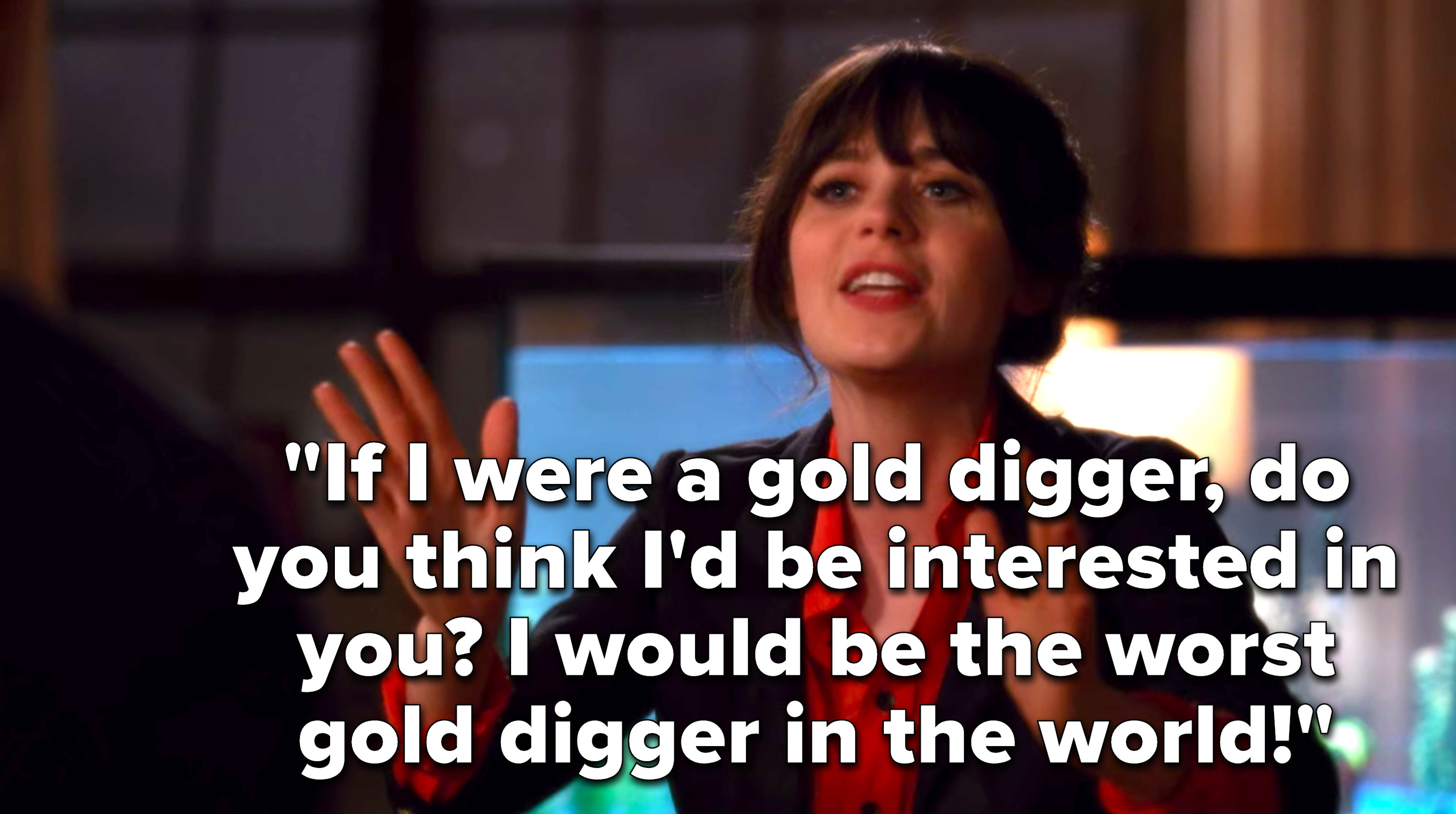 5.
Schmidt's reaction to hearing about a break-in at his daughter's preschool.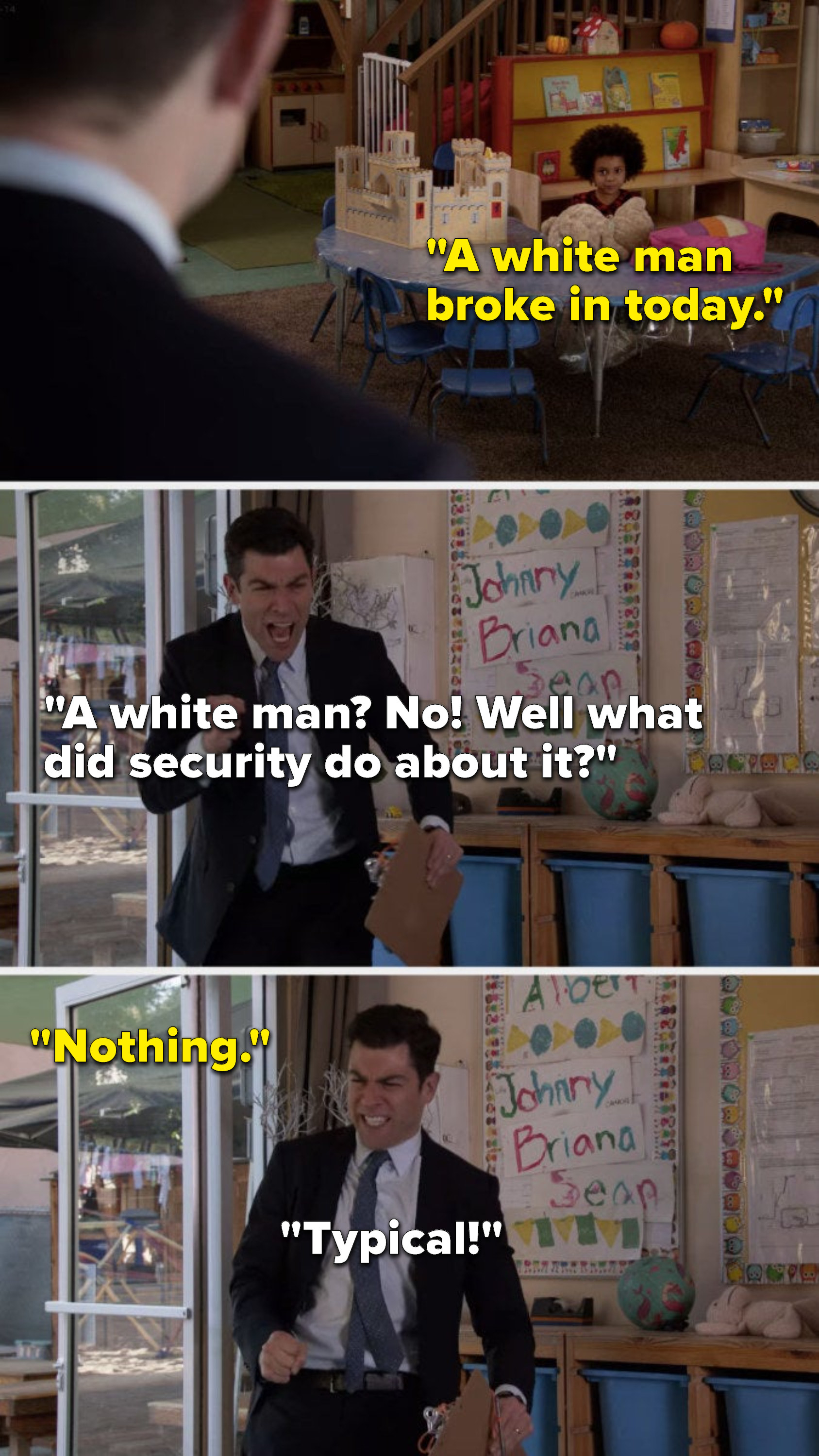 6.
What Nick thinks is sexy.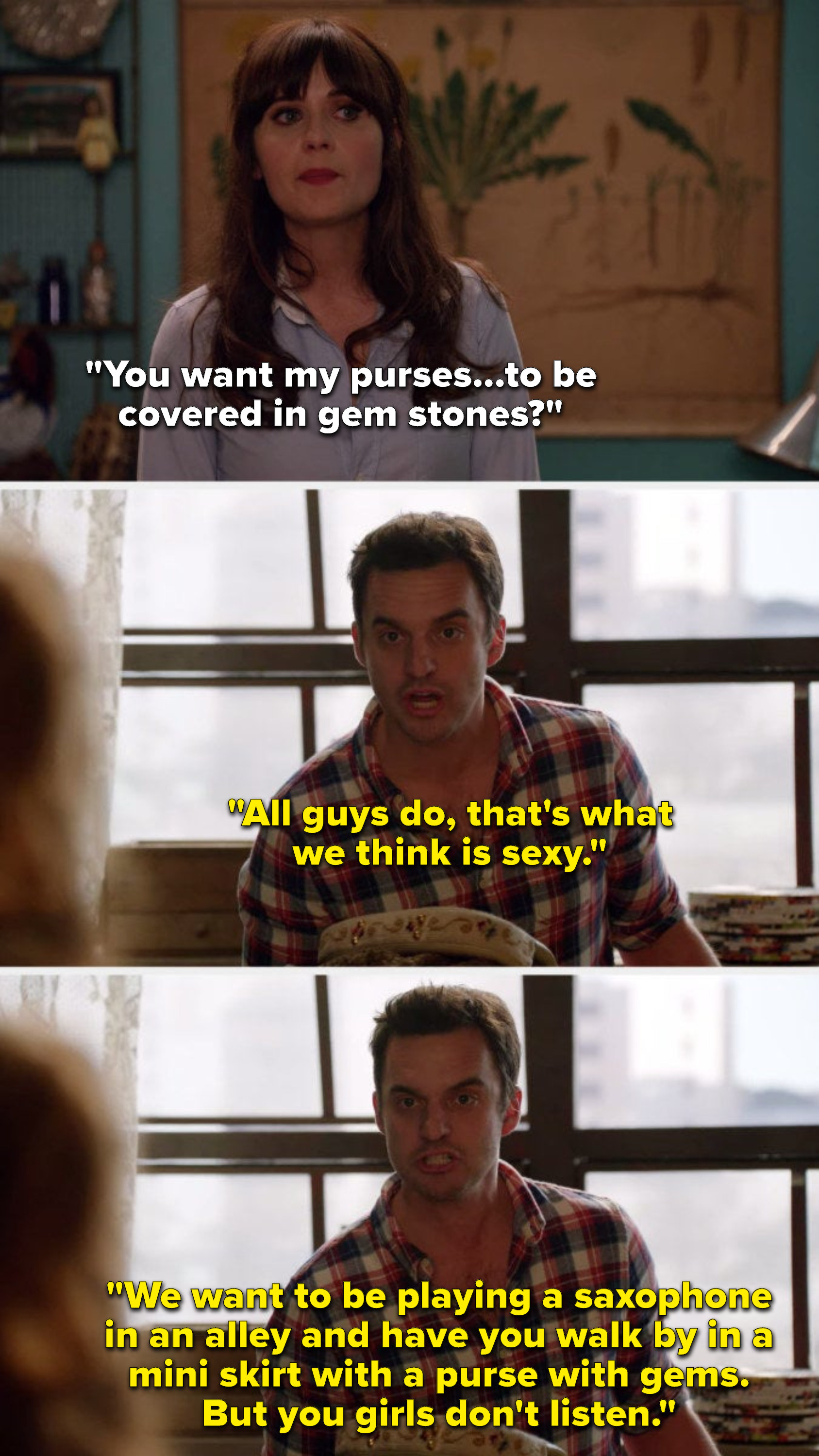 7.
What makes Schmidt angry and scared at the same time.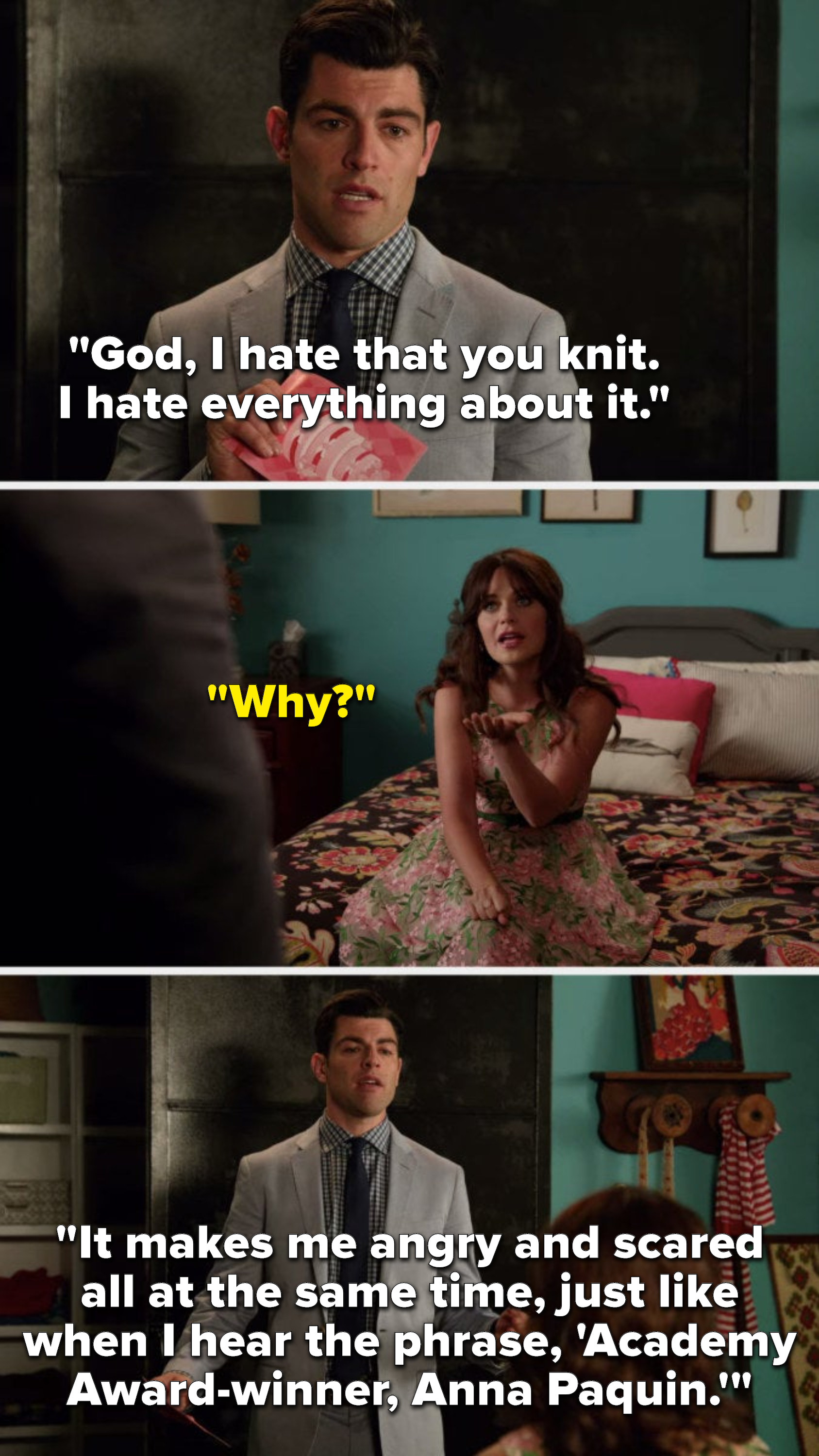 8.
Jeans is pants.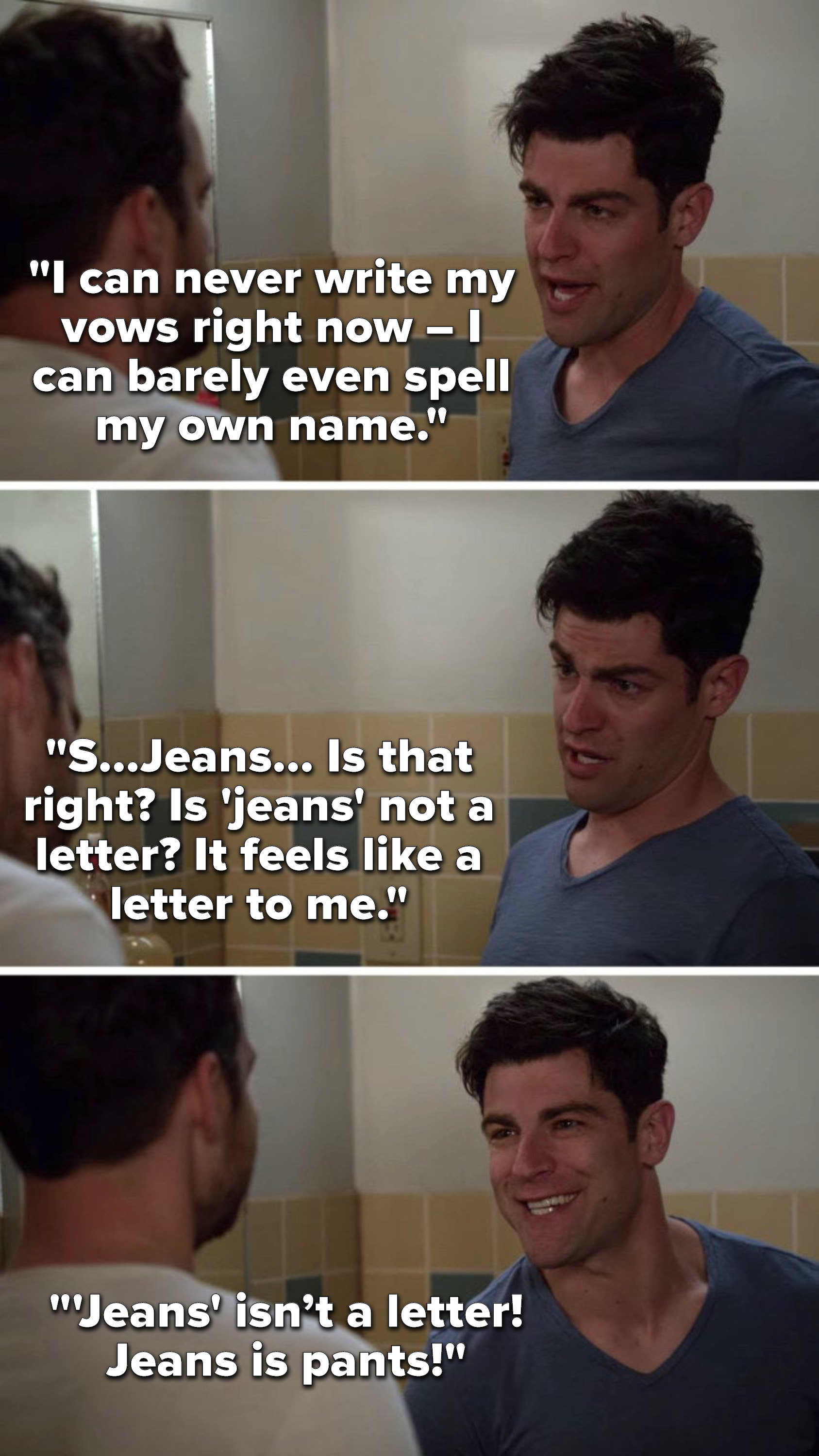 9.
The names of Nick's testicles.
10.
Schmidt's reaction to a spider in the loft.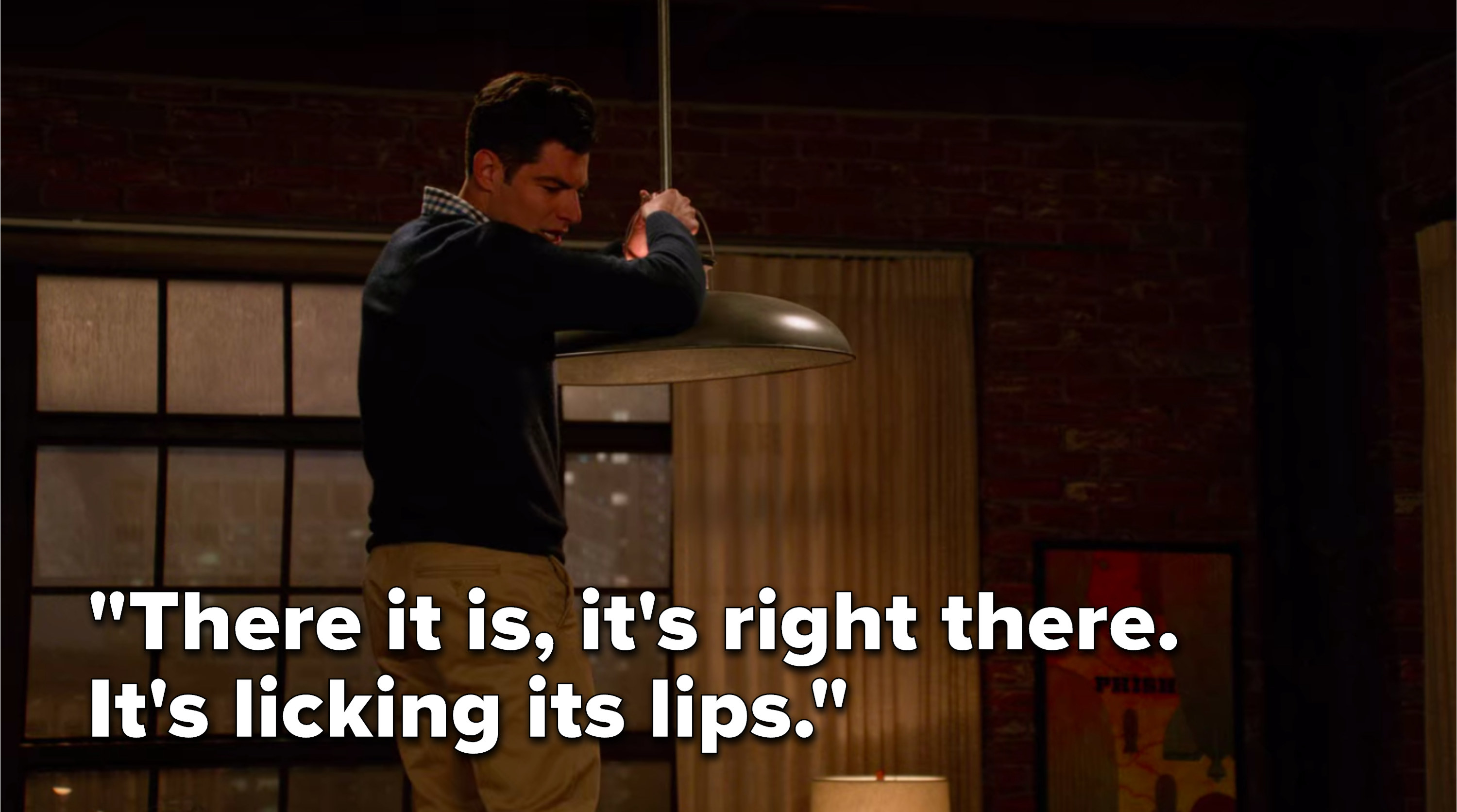 11.
He really, really couldn't handle it.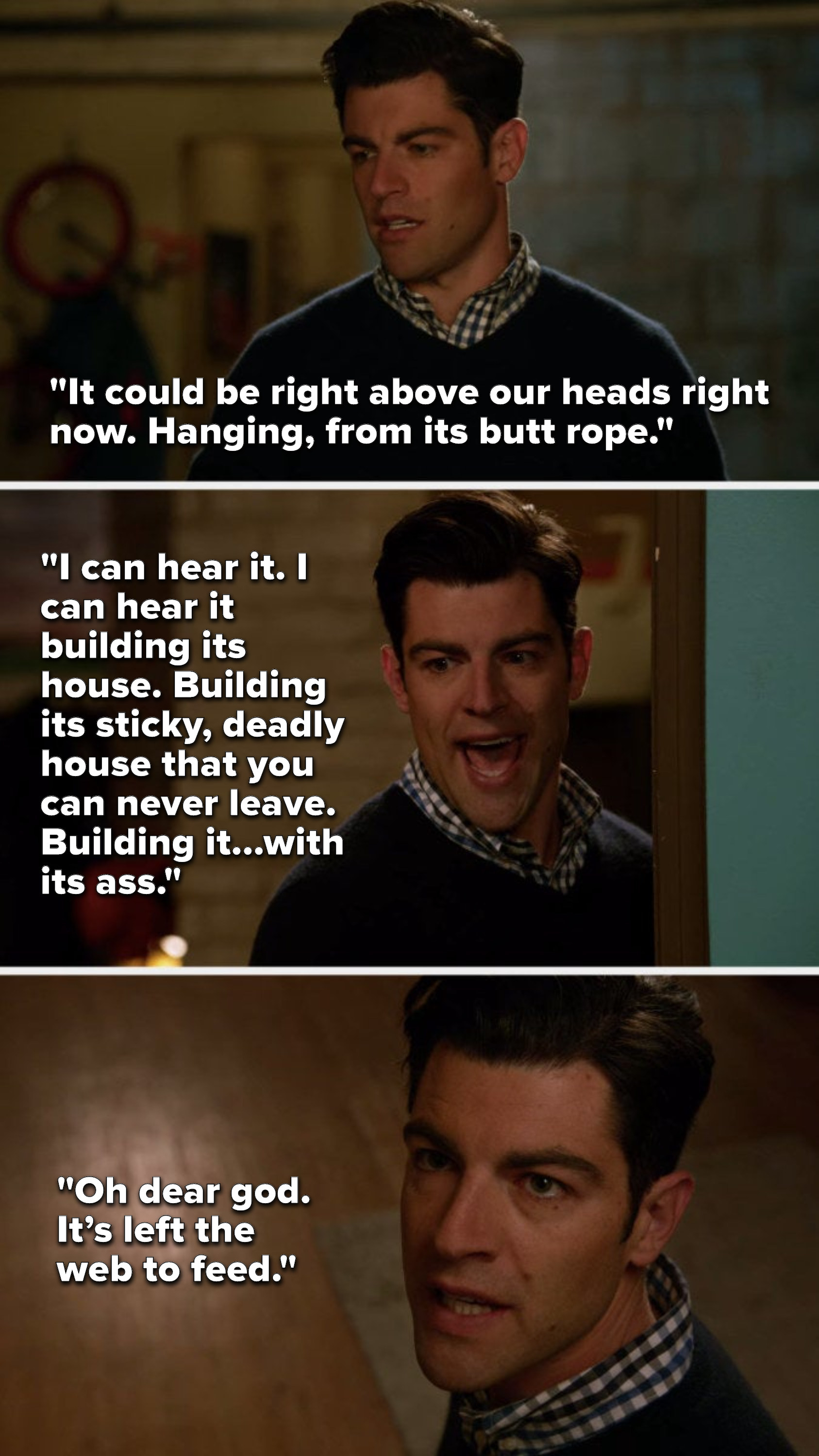 12.
Why Coach wanted to go to the outlet mall.
13.
When Nick tried to push a pull door.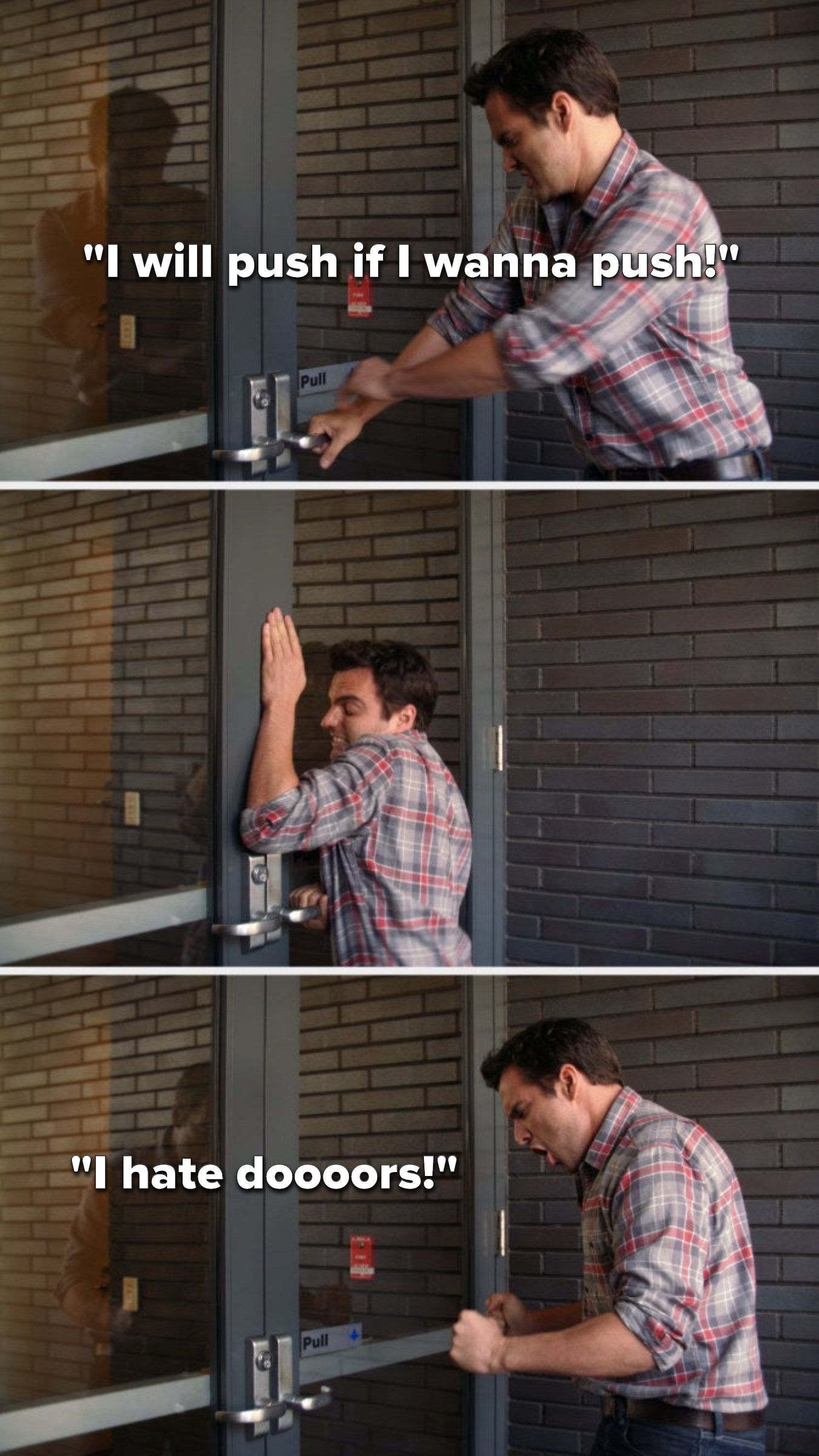 14.
It was a Thursday.

15.
The way a panicking Nick asked someone if they wanted a grape.
16.
What Jess thinks is a drug movie.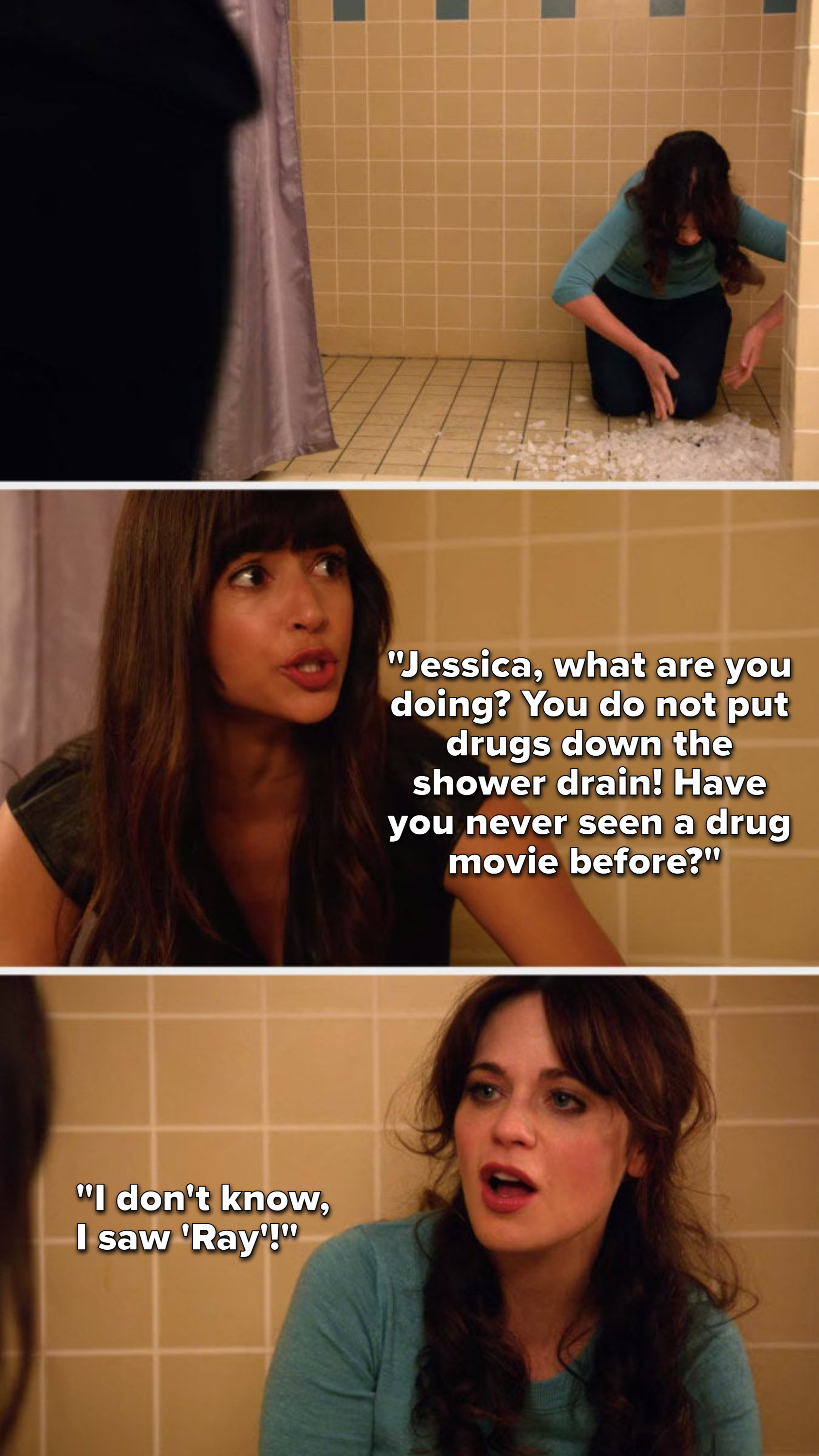 17.
Nick's reading level.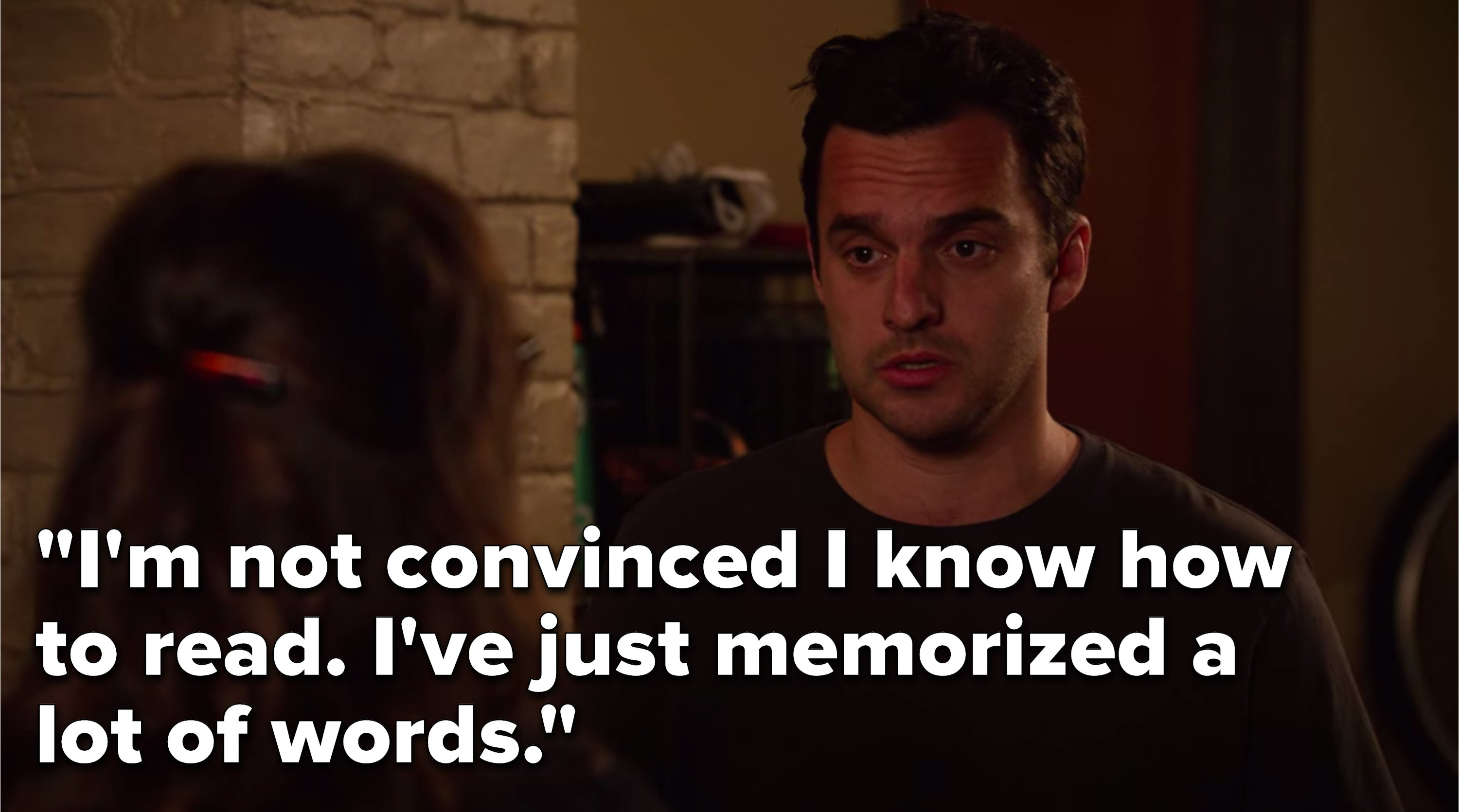 18.
Cece and Schmidt tried to have a nice first night in their new house after reading about the neighborhood's crime rates, but then they heard a noise.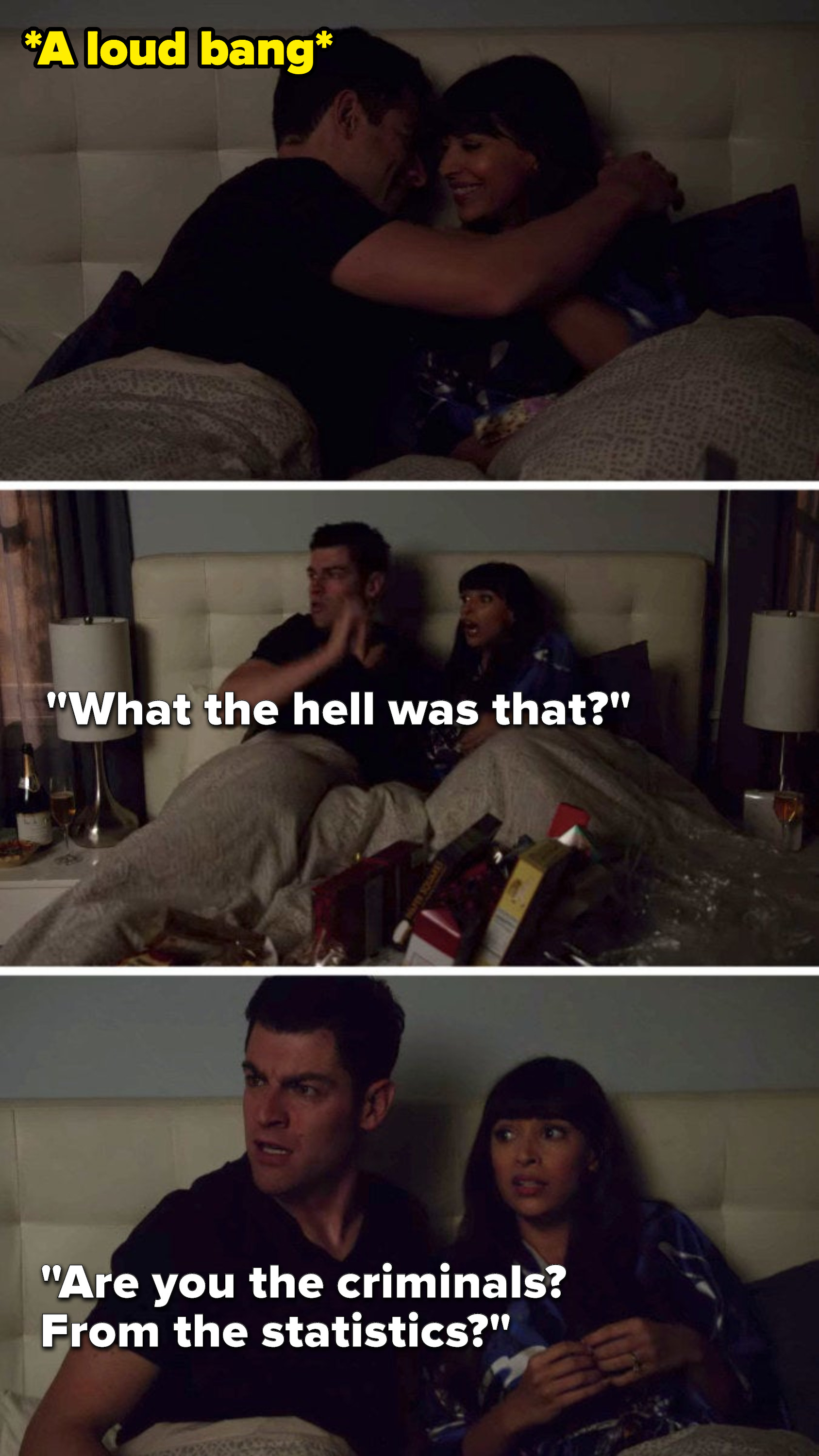 19.
The reason Nick doesn't wash a towel.
20.
That time Schmidt shaved his "caterpillar eyebrows" because he thought everyone was making fun of them.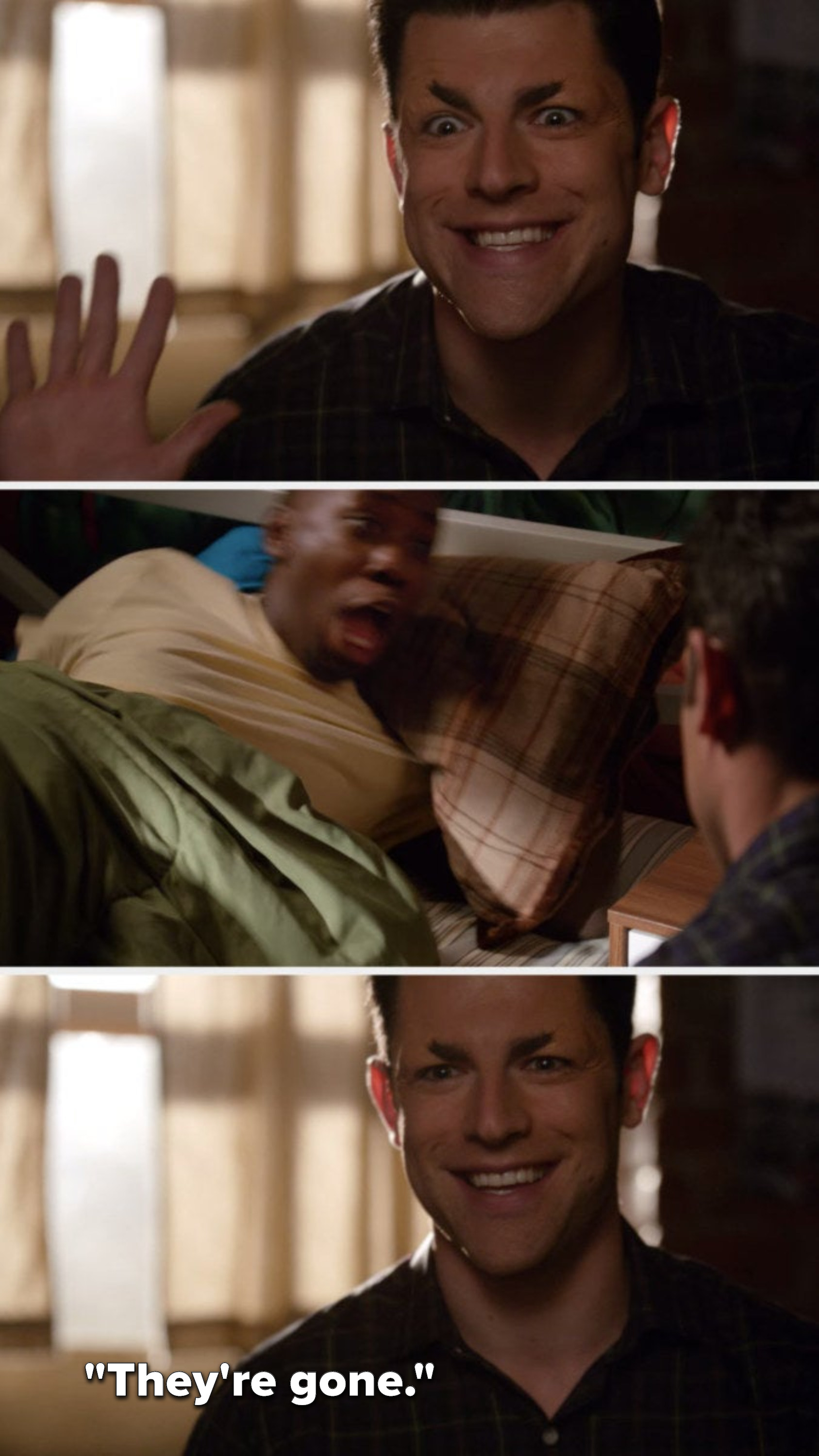 21.
They had to get rid of a "bag of meth" before Winston's police academy home visit, but Nick's inability to lie got in the way.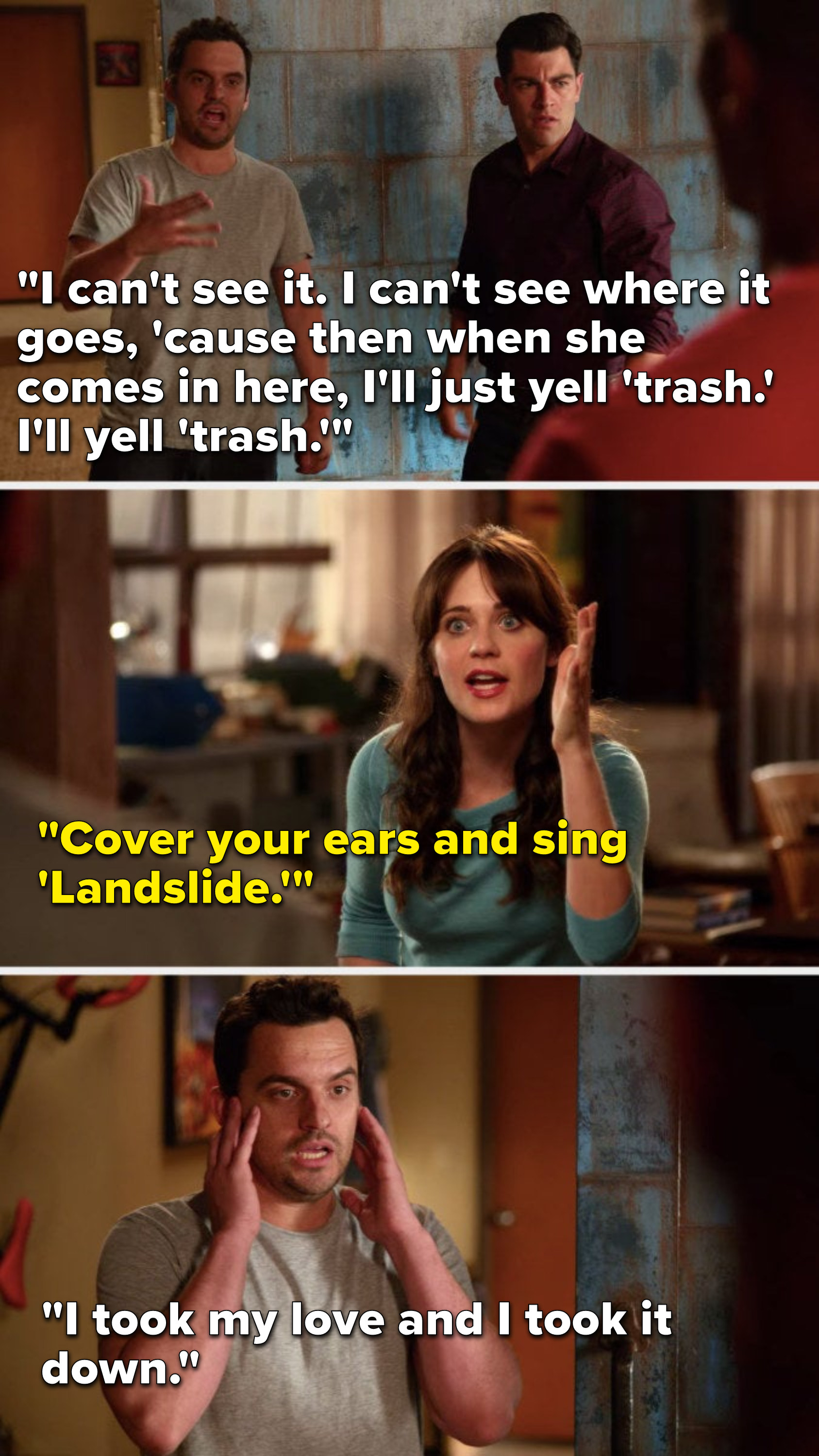 22.
When everyone in the loft was having a weird and rough few days, so Winston gave them a talking to.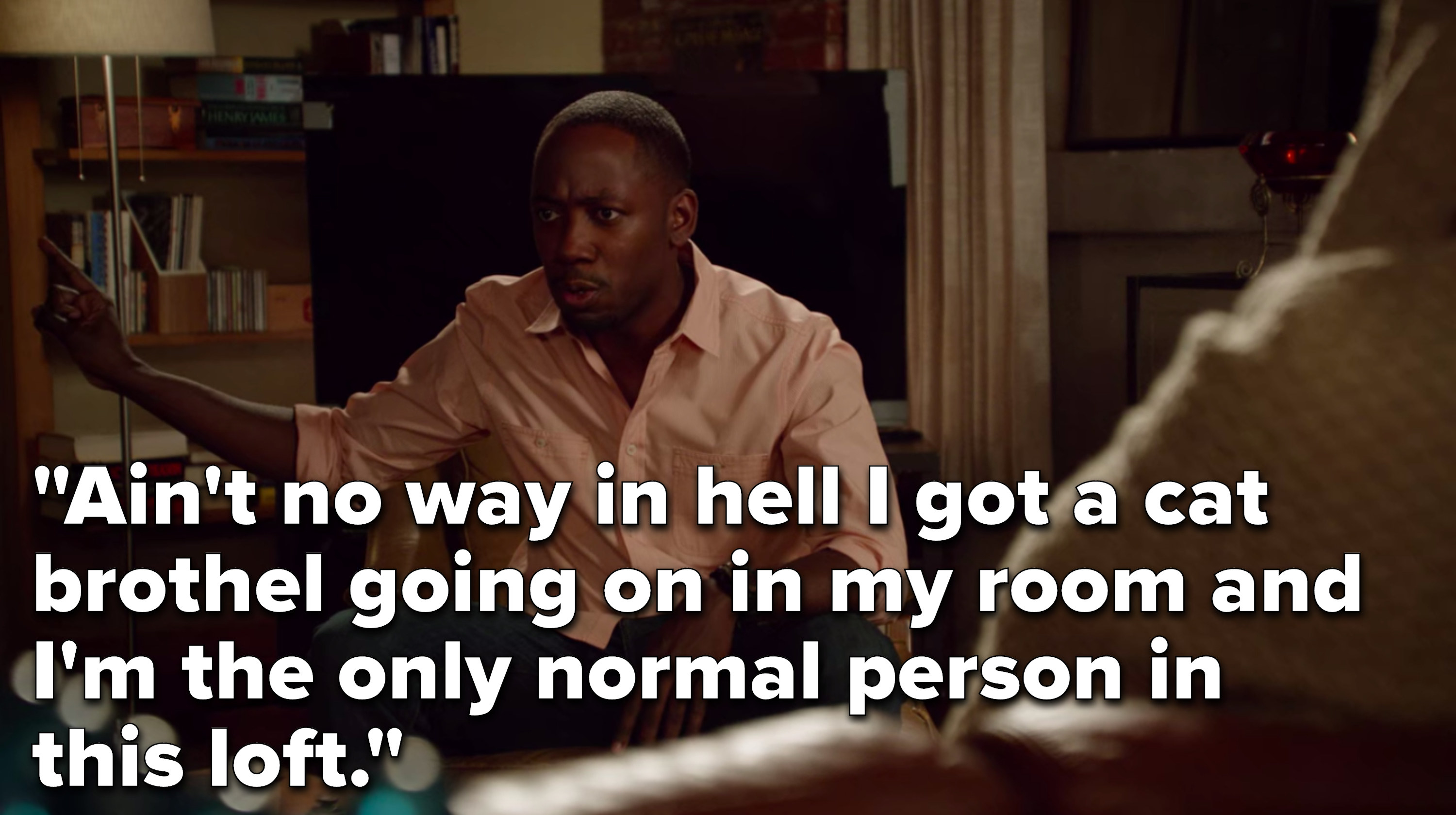 23.
What Nick forgot how to do.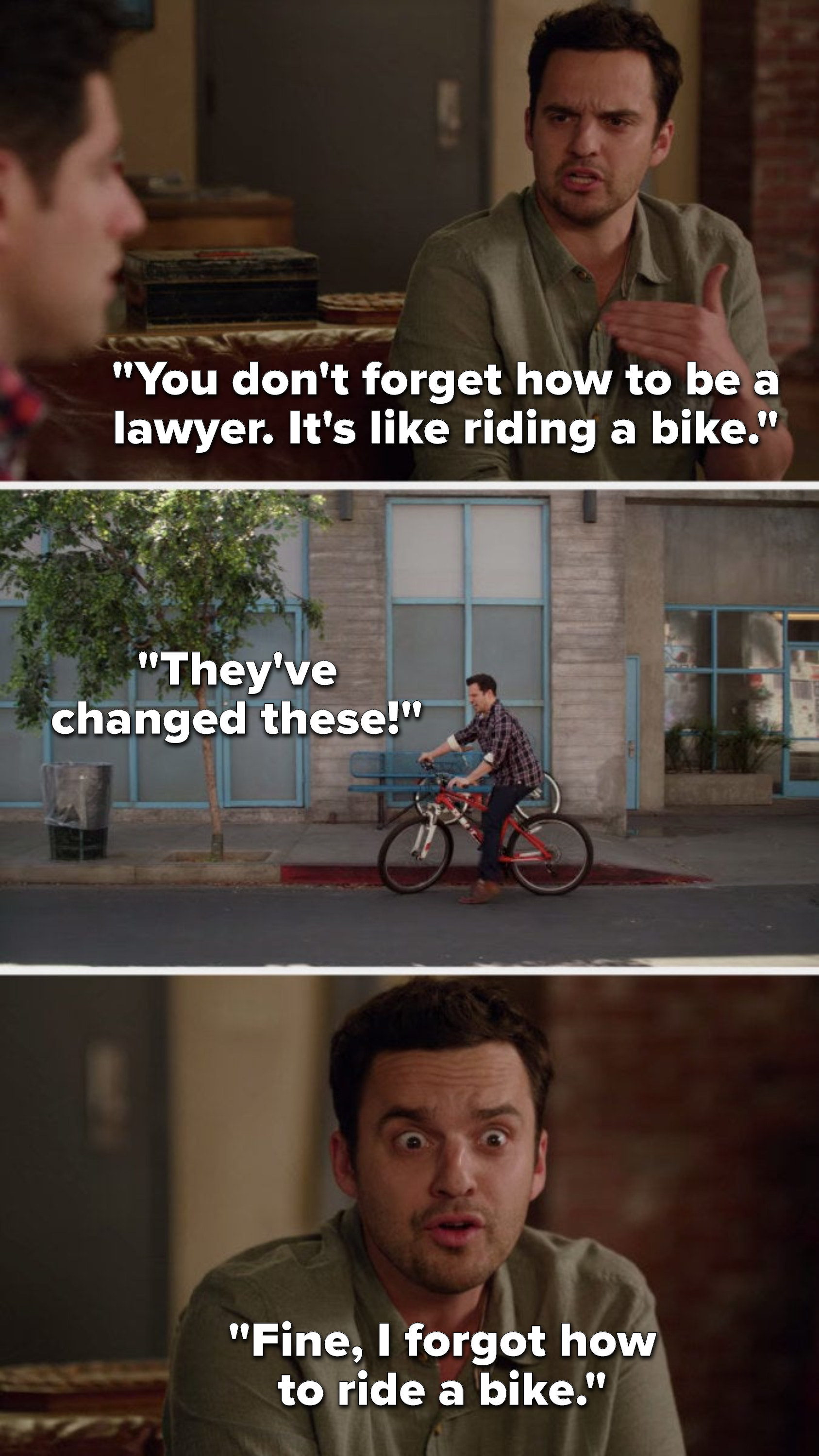 24.
Jess going off the grid.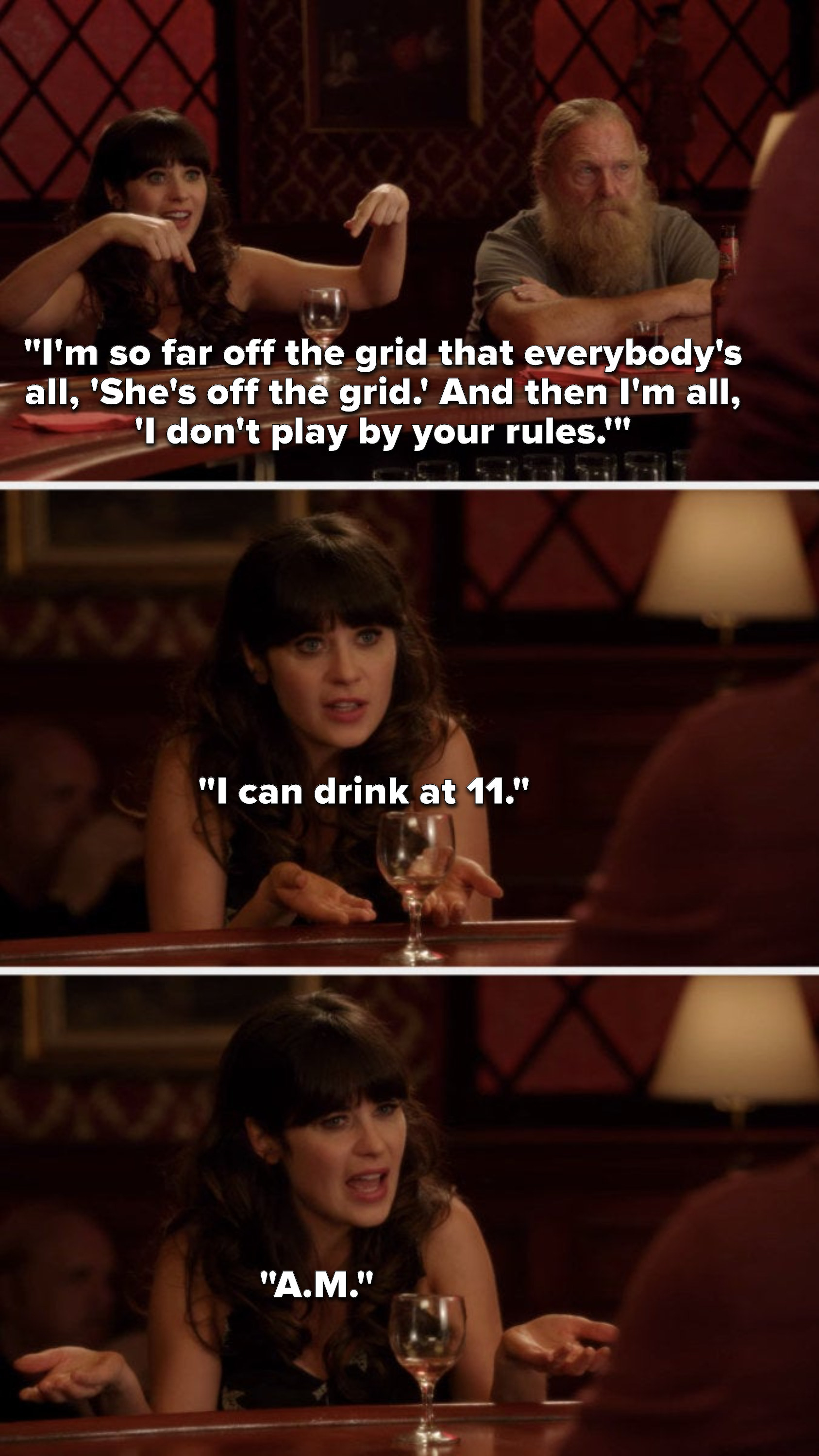 25.
When Jess violated Nick's privacy, so Nick went through all the stuff in her room.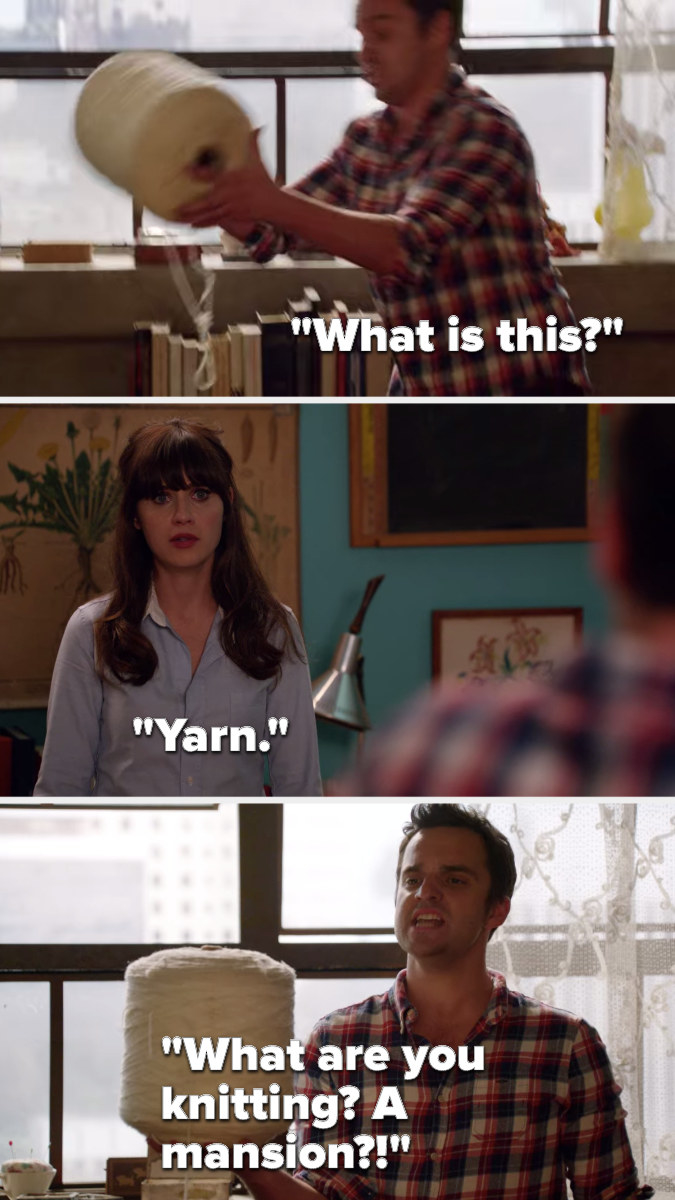 26.
The source of the clanging.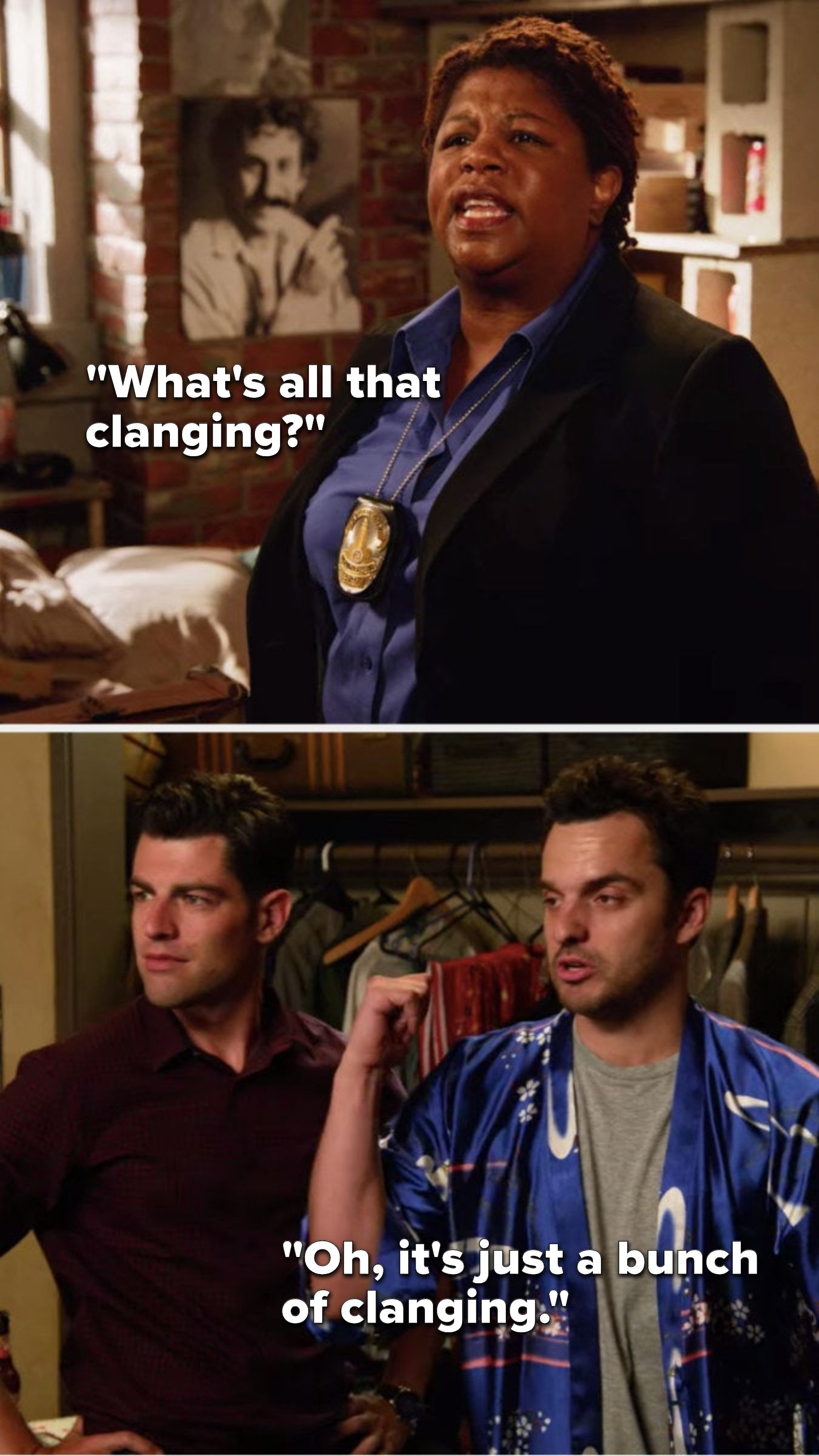 27.
Schmidt hitting Nick with a car over a parking spot.
28.
When Nick told Jess what she needed to do to fit in with her boyfriend's extremely wealthy parents, and Winston came in hot with a great "fact."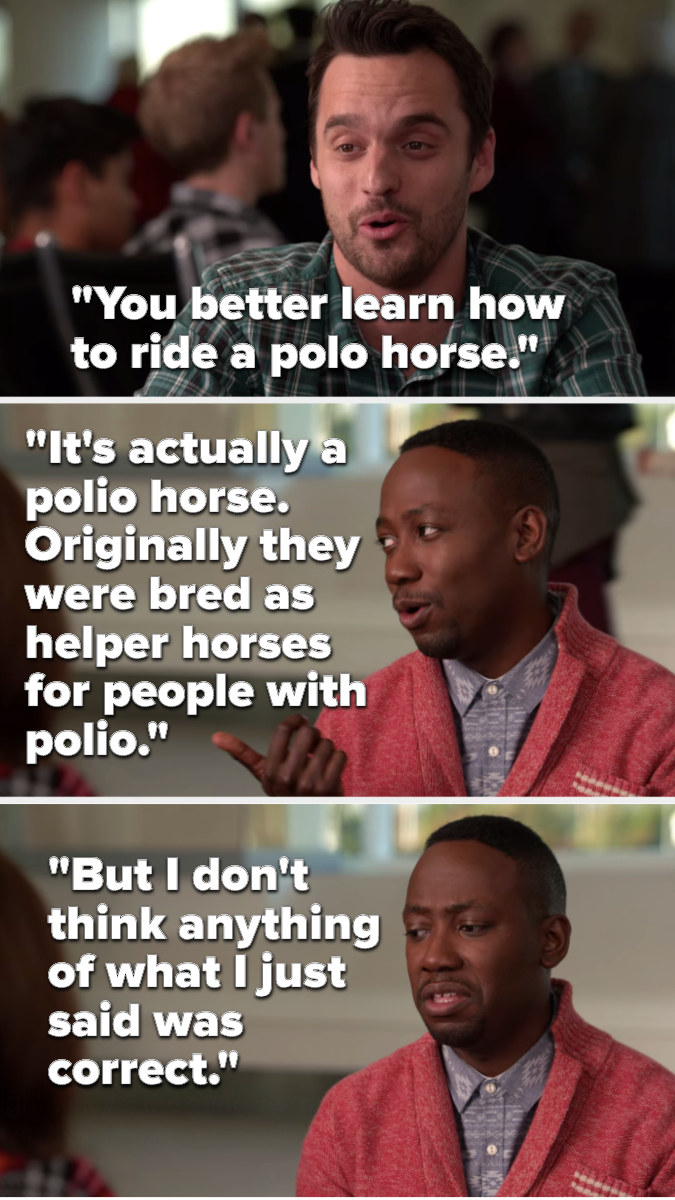 29.
Where Schmidt blows off steam.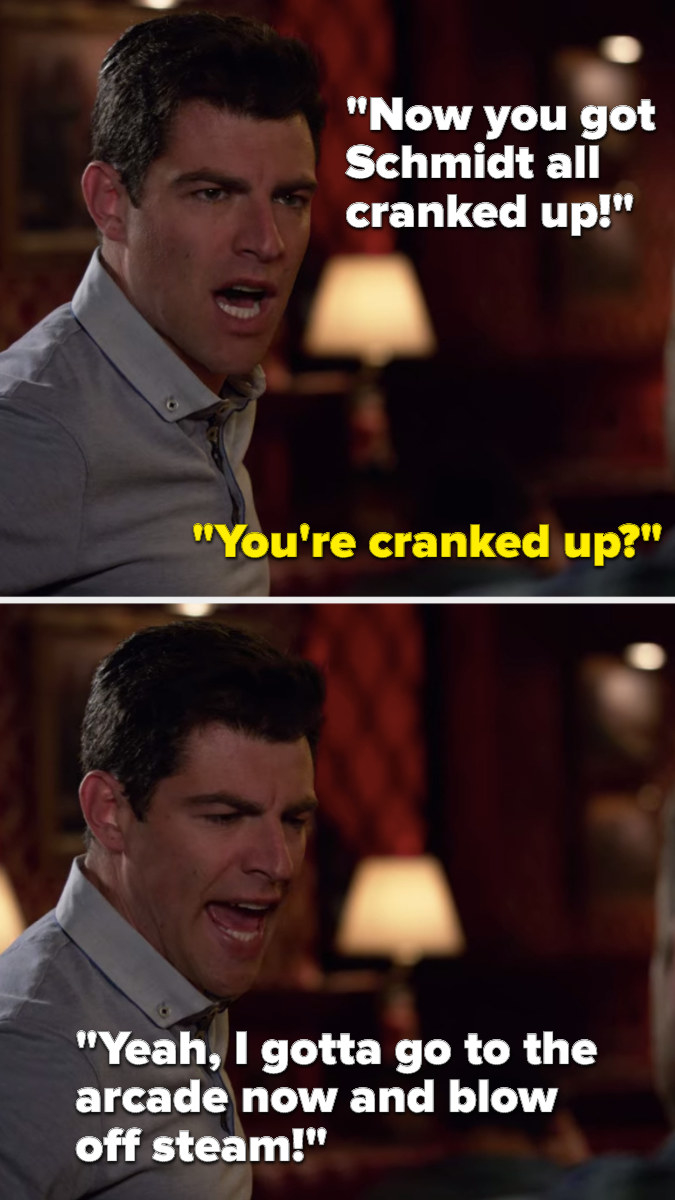 30.
Jess and Winston's brief discussion of her periods.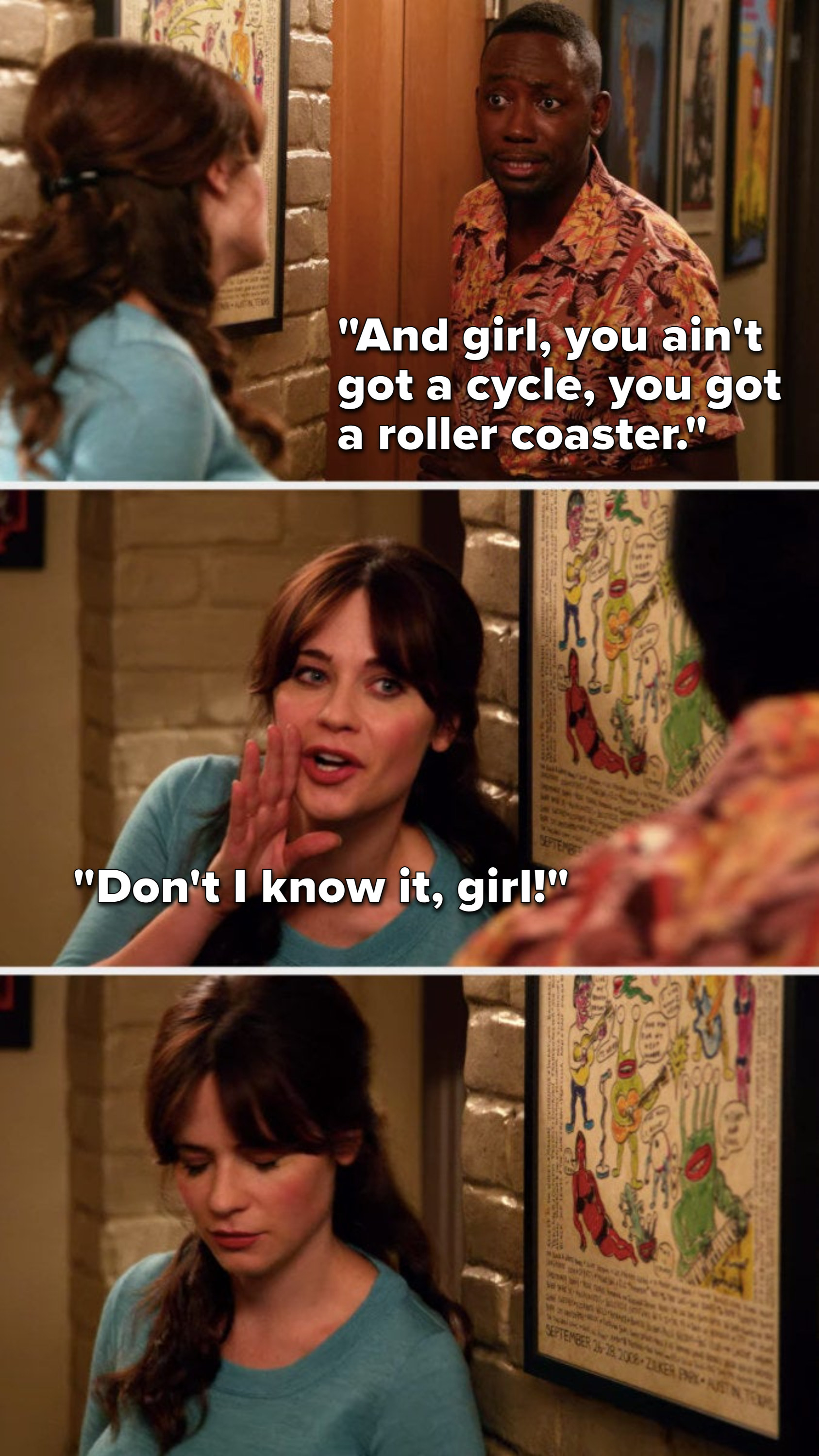 31.
Nick's love for Beyoncé.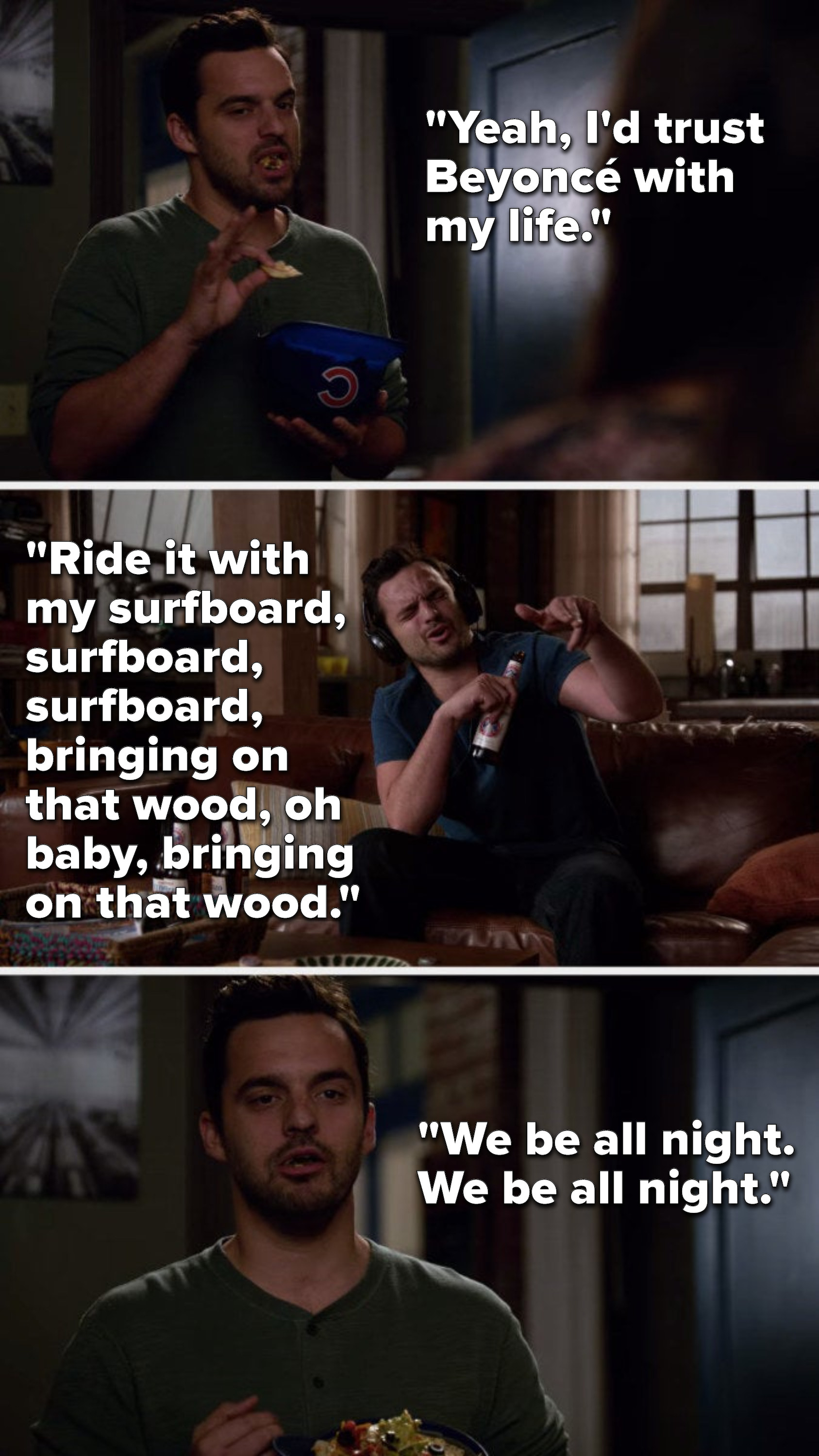 32.
Schmidt trash talked beans.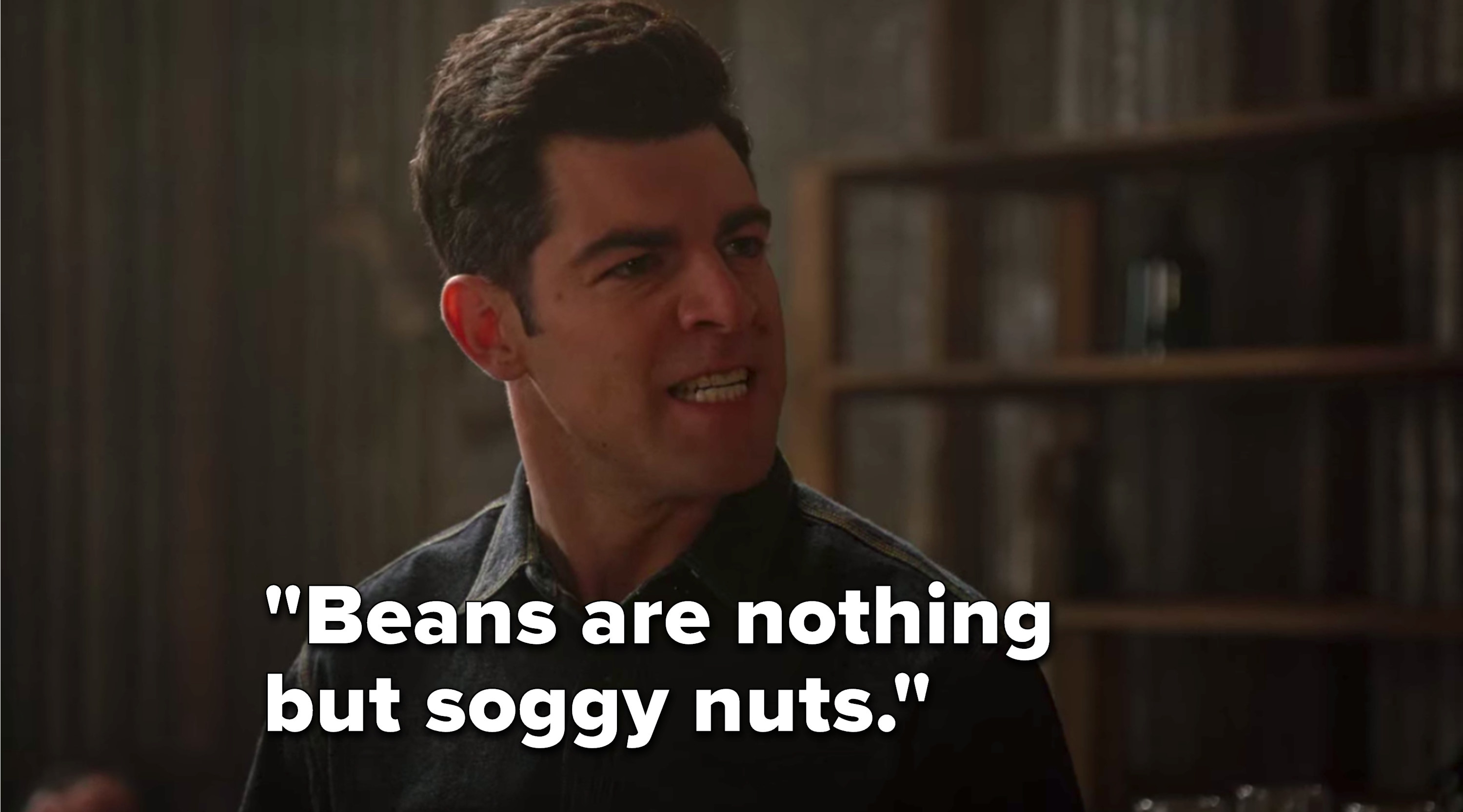 33.
Nick pranked Schmidt so that Schmidt would think he'd become an old man.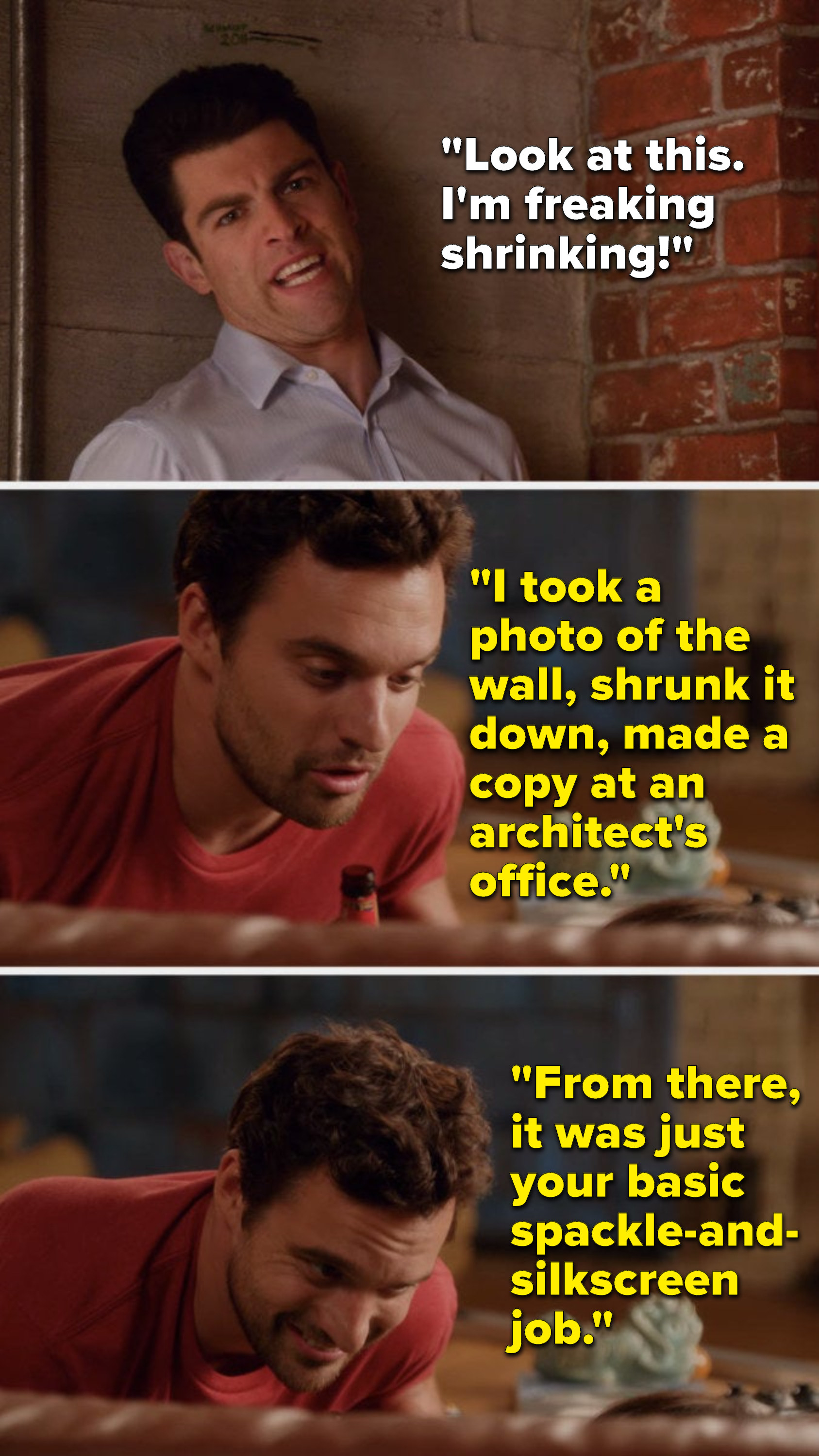 34.
Bridgette Wilson-Sampras.

35.
Which Daily Show Nick thinks is the best.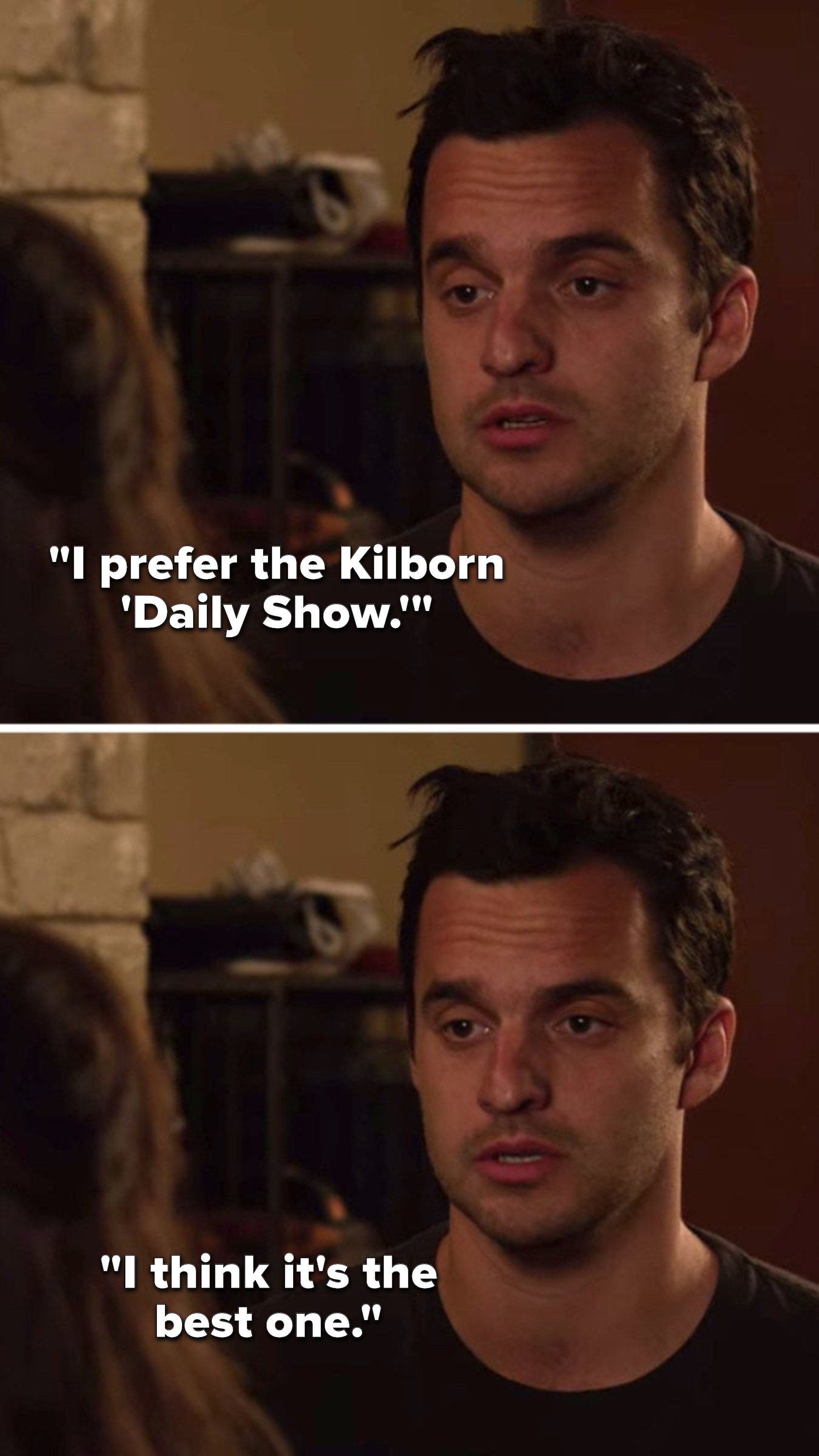 36.
Jess's response to Schmidt's fish tank.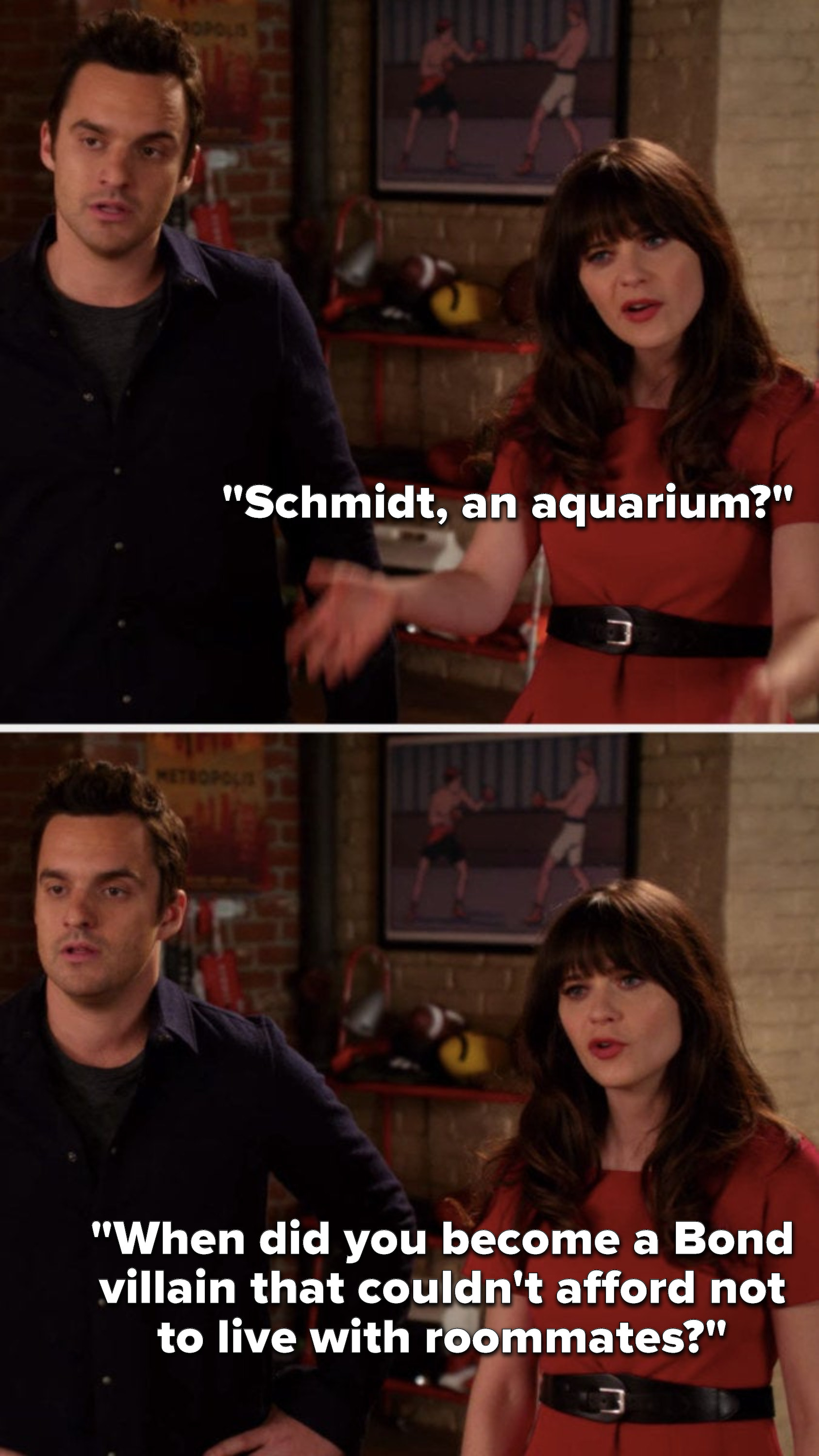 37.
Schmidt got the fish tank because he wanted a lionfish.
38.
Nick's response to meeting Prince.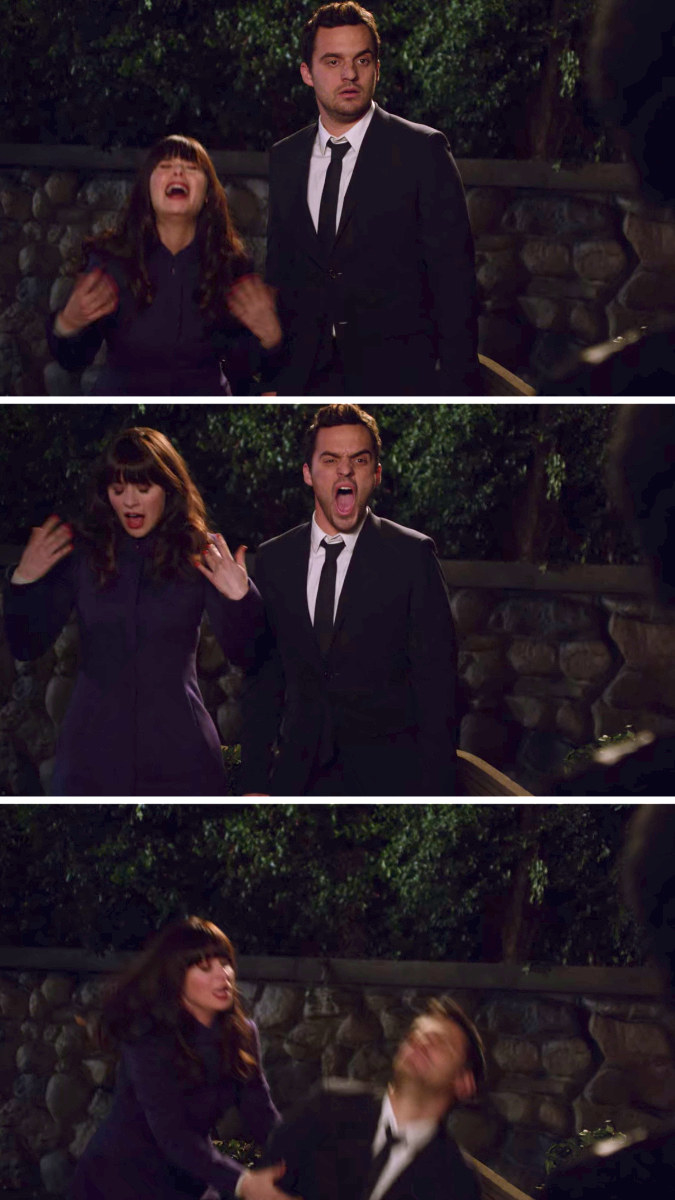 39.
When Nick fake-flirted with Jess's mom but then actually got a little into her.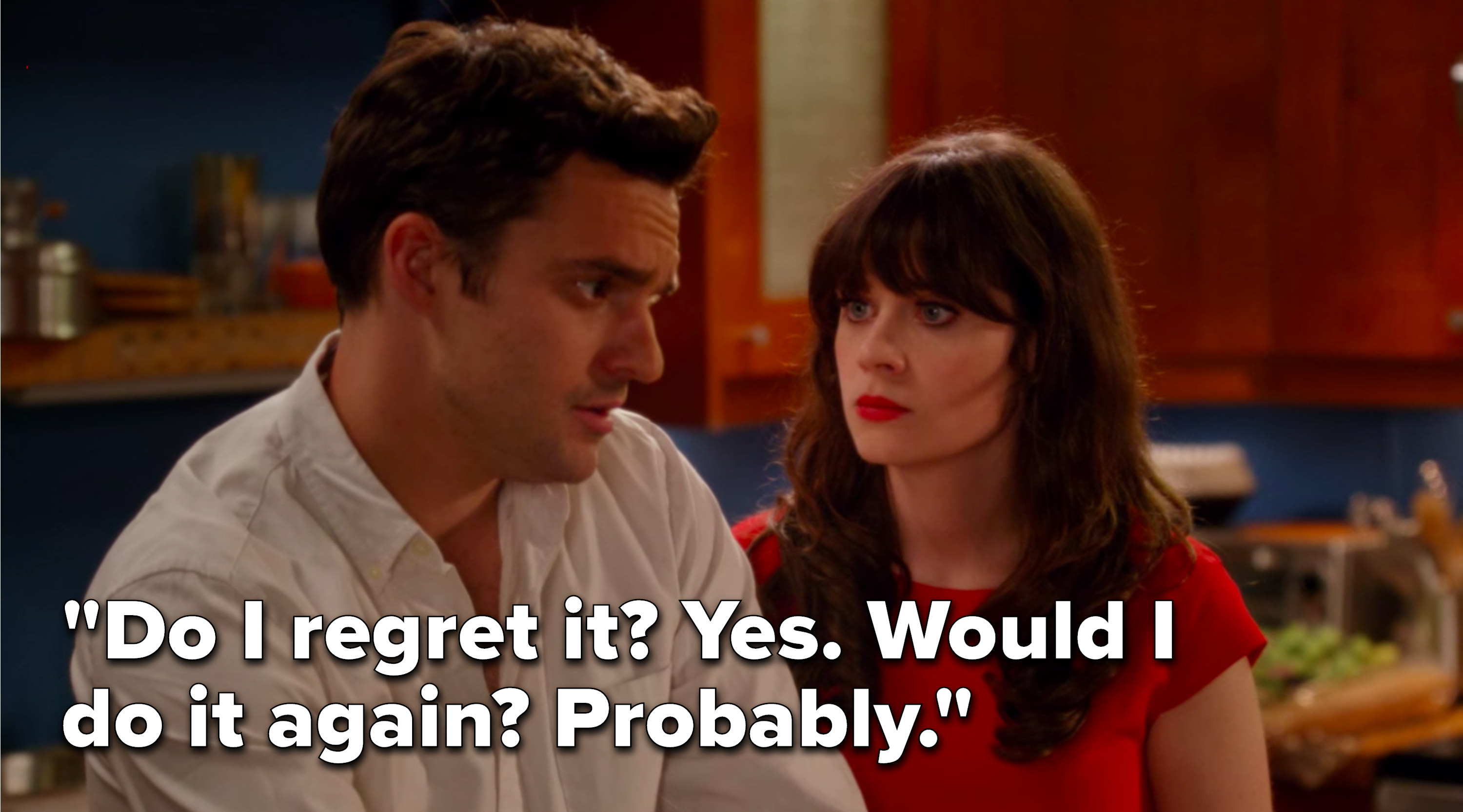 40.
Schmidt and Jess's conversation about her date with Robby.

41.
Nick's cookie meltdown.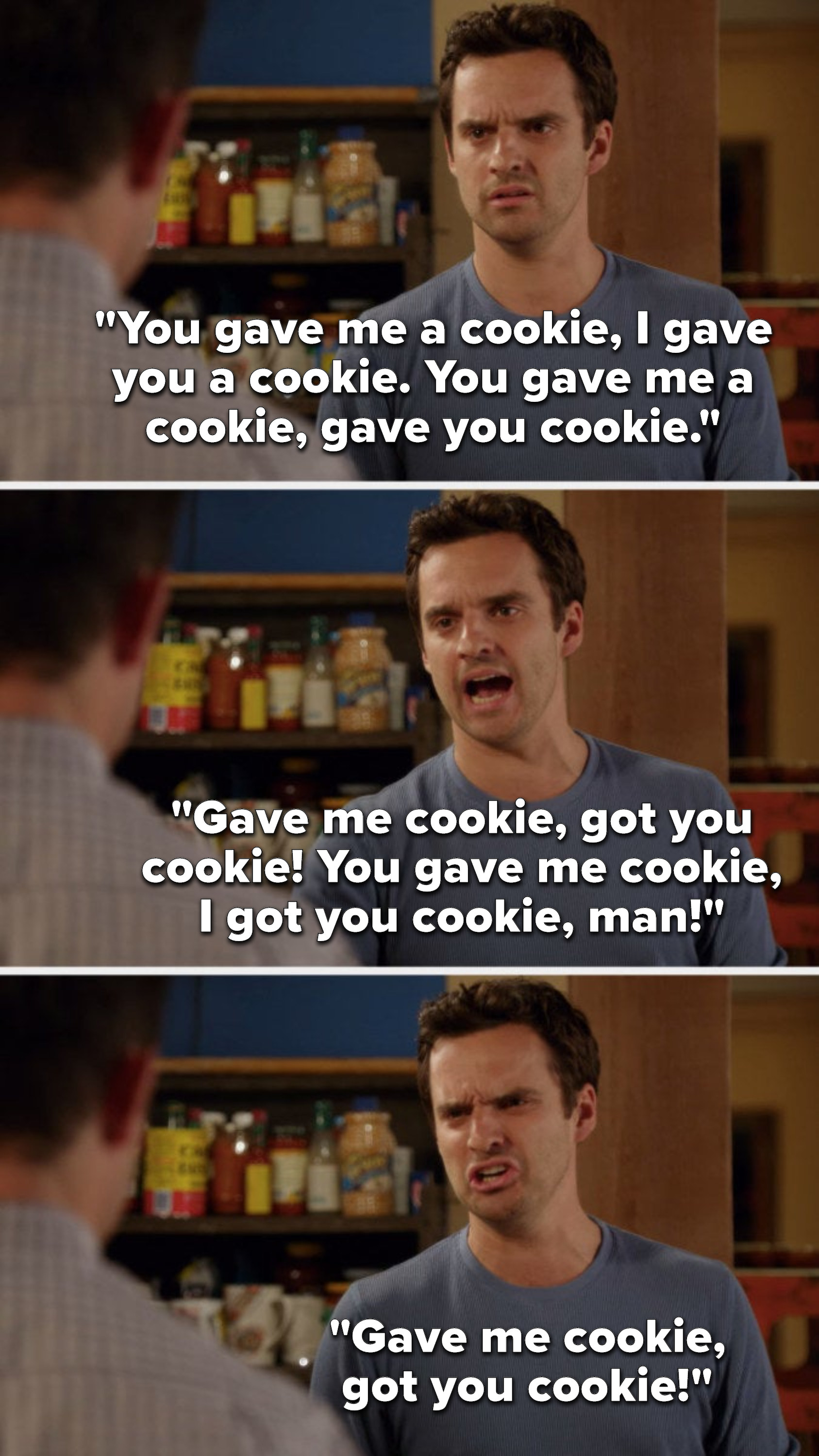 42.
Winston avoided studying for his police academy exam by making a billion snowflakes.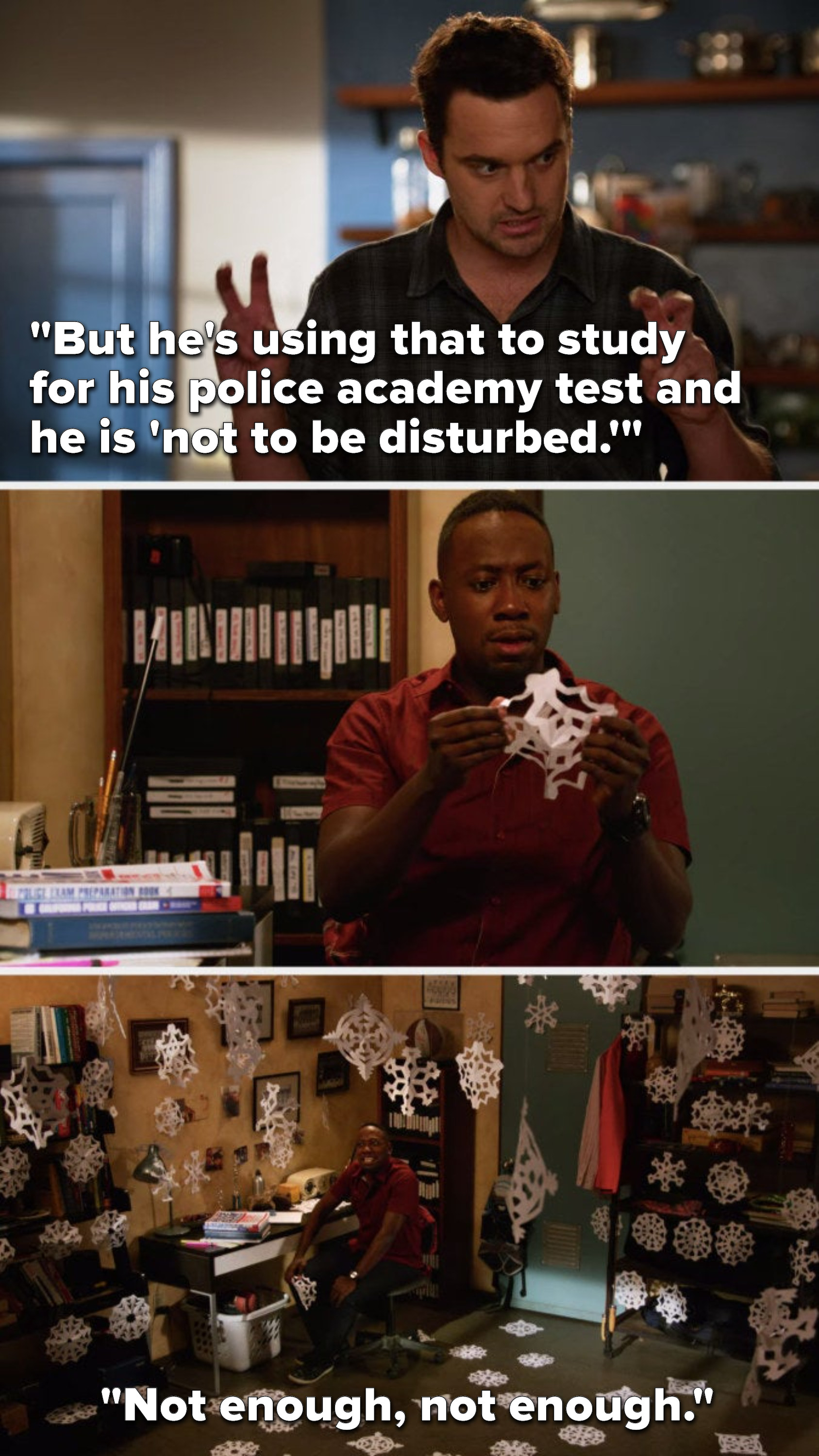 43.
When Jess said an A+ insult to Nick after he inadvertently messed up her day with her boyfriend's daughter.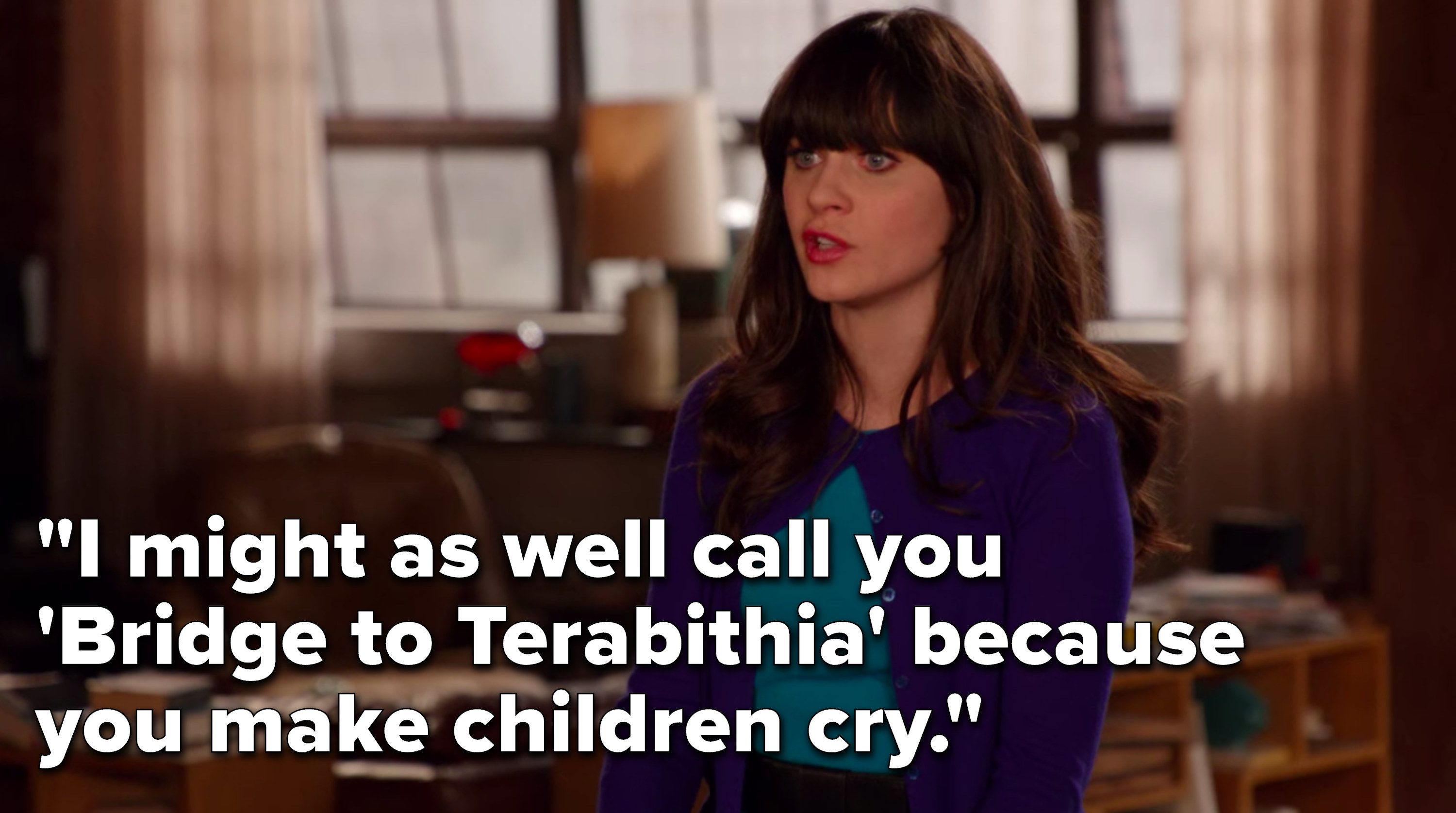 44.
How Schmidt tried to be intimidating when he and Nick were about to be outnumbered in a fight.

45.
When Coach and Winston were about to start a bake-off to see who could make Jess a better birthday cake.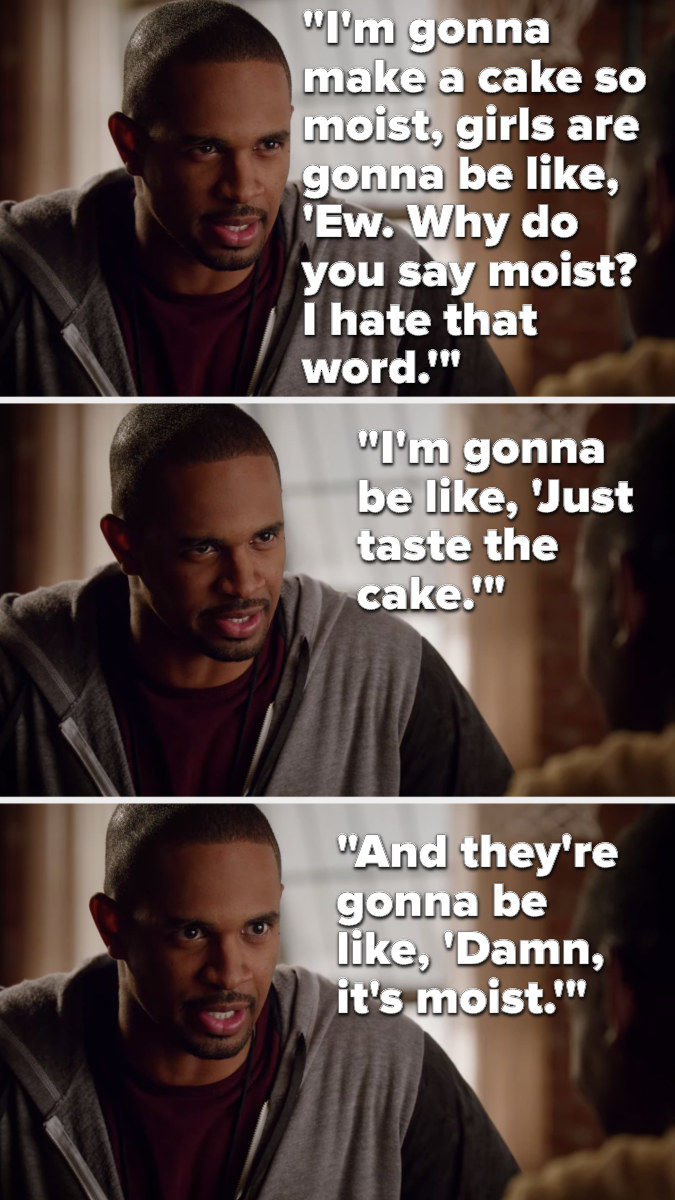 46.
Schmidt had to put money in the douchebag jar because of this.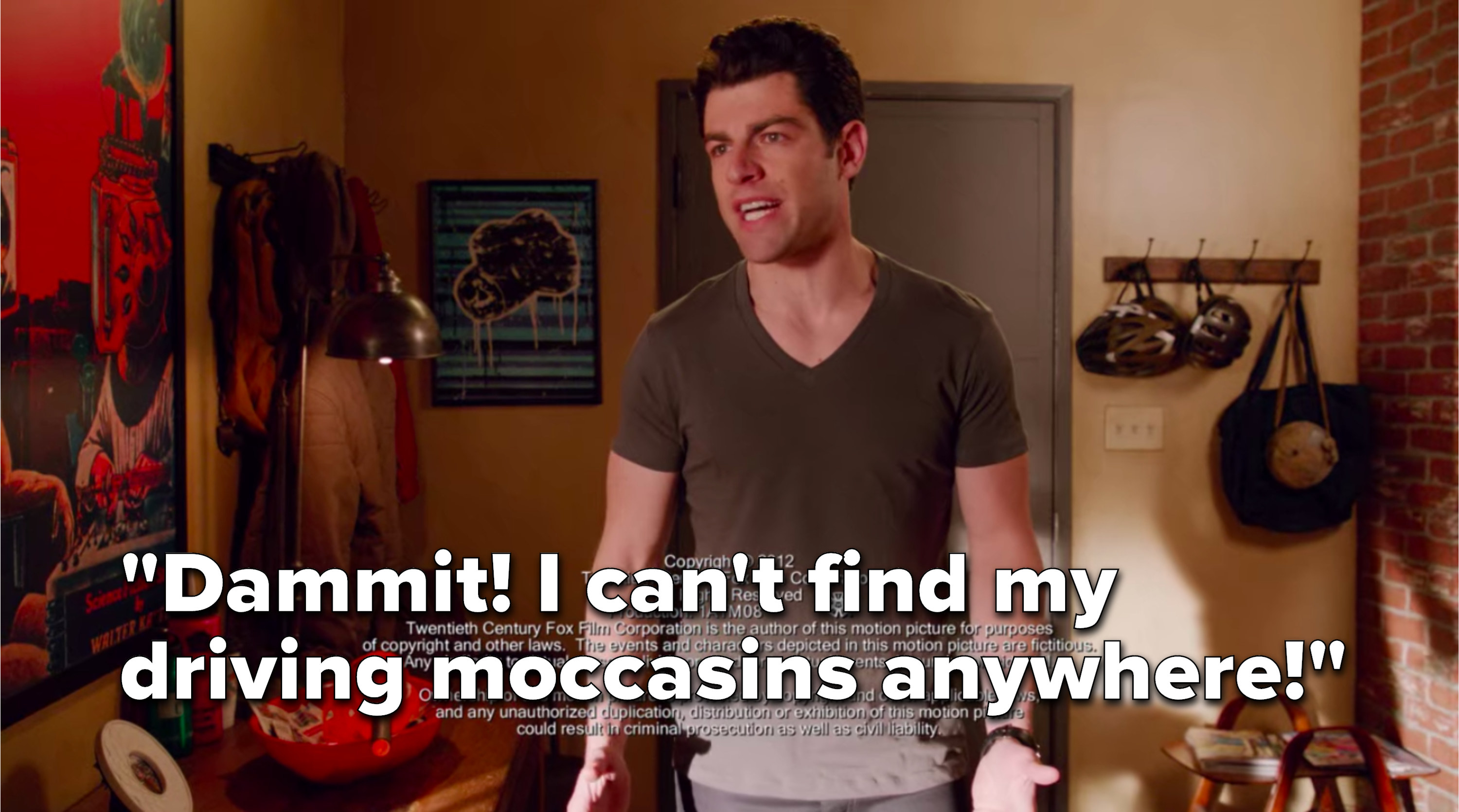 47.
What Nick sleeps in.
48.
Winston sitting closer than Nick.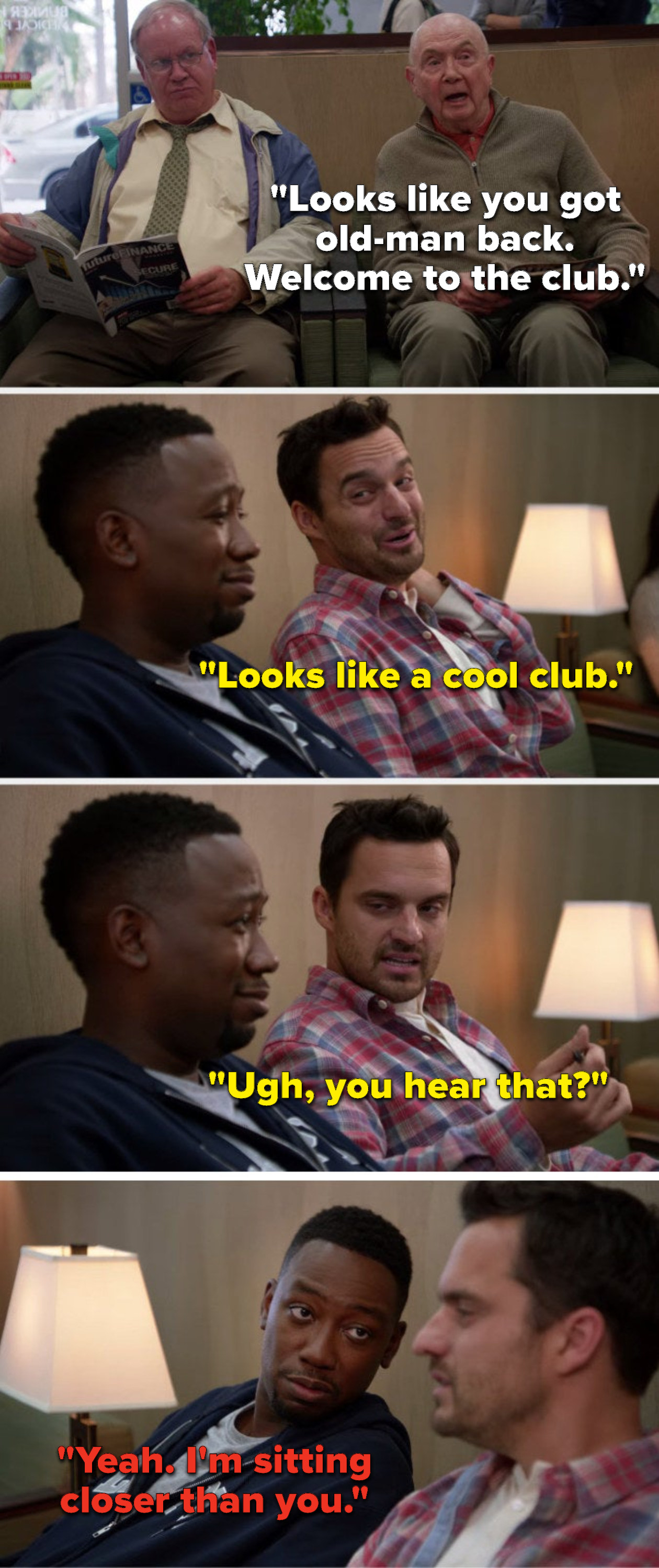 49.
Youths.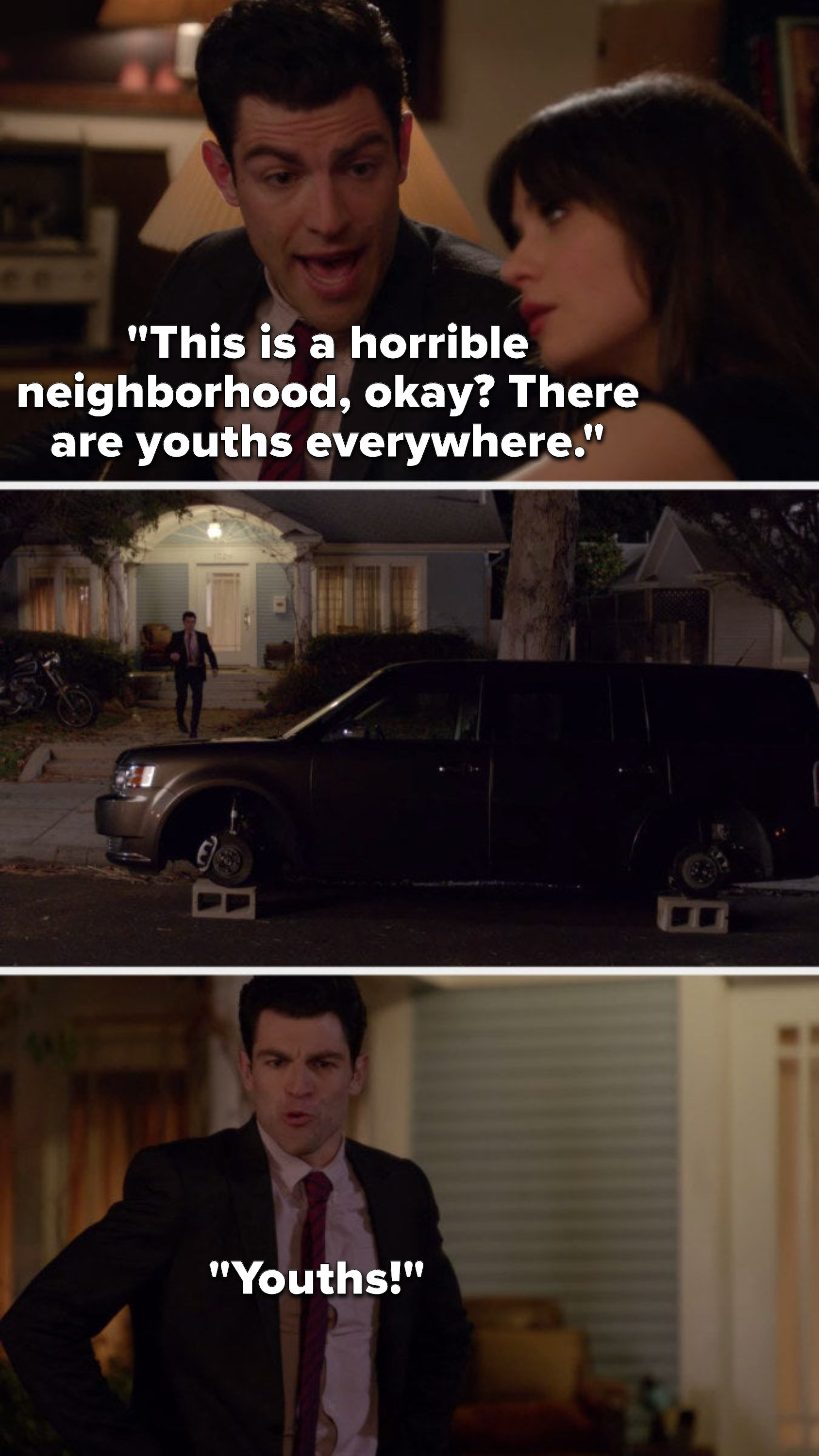 50.
Nick's response to Russell's house.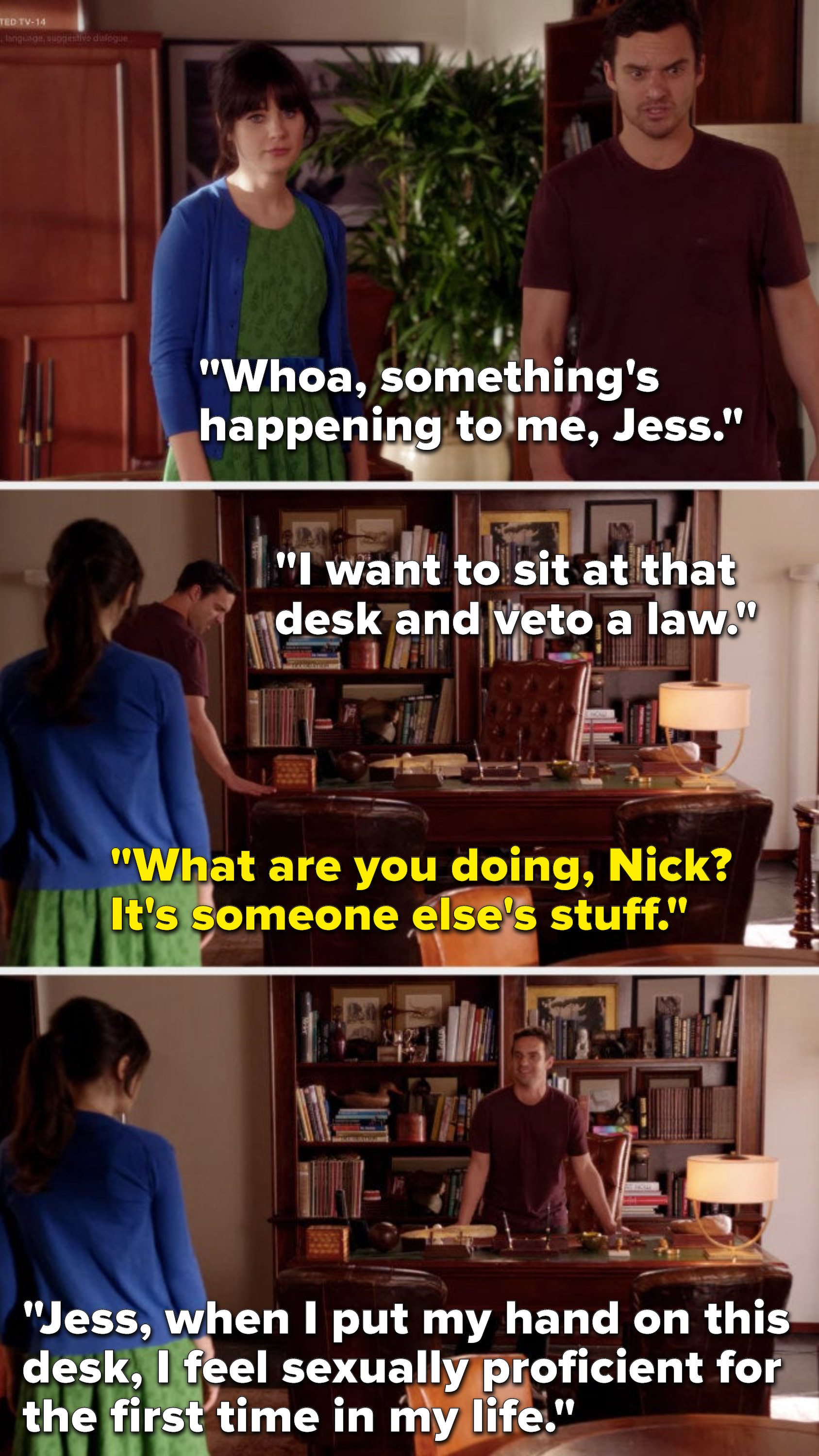 51.
Also, Nick's inability to be normal around Russell when he visited the loft.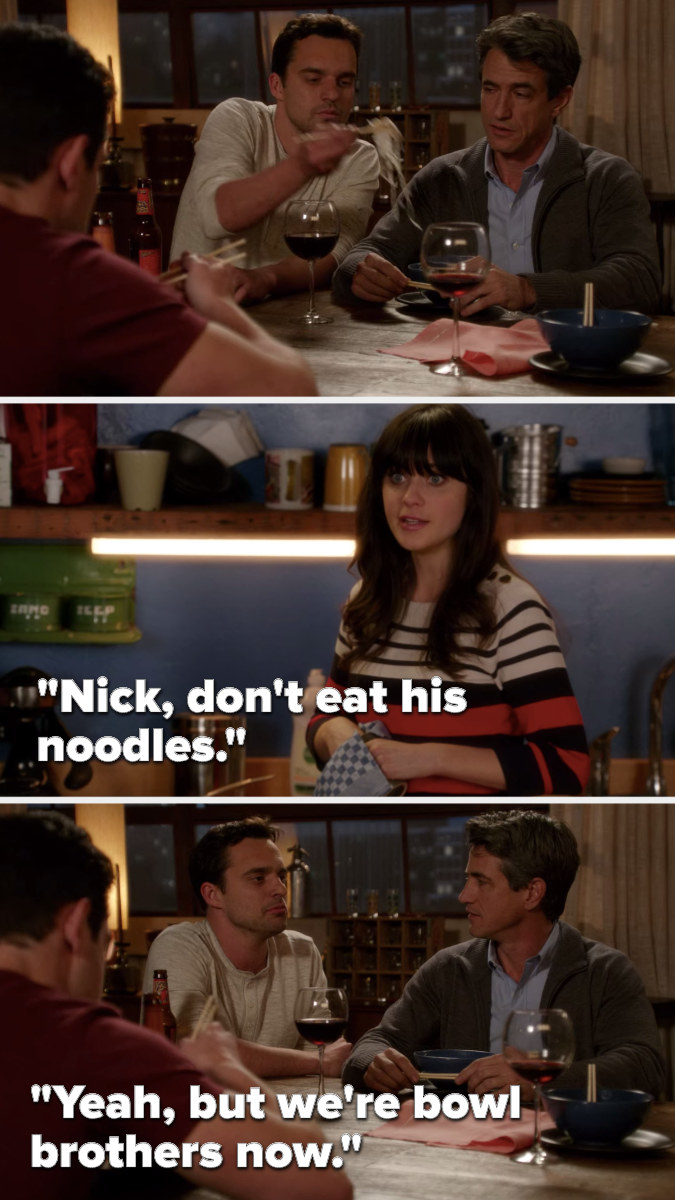 52.
Winston rolling off the couch while he's sore from police academy.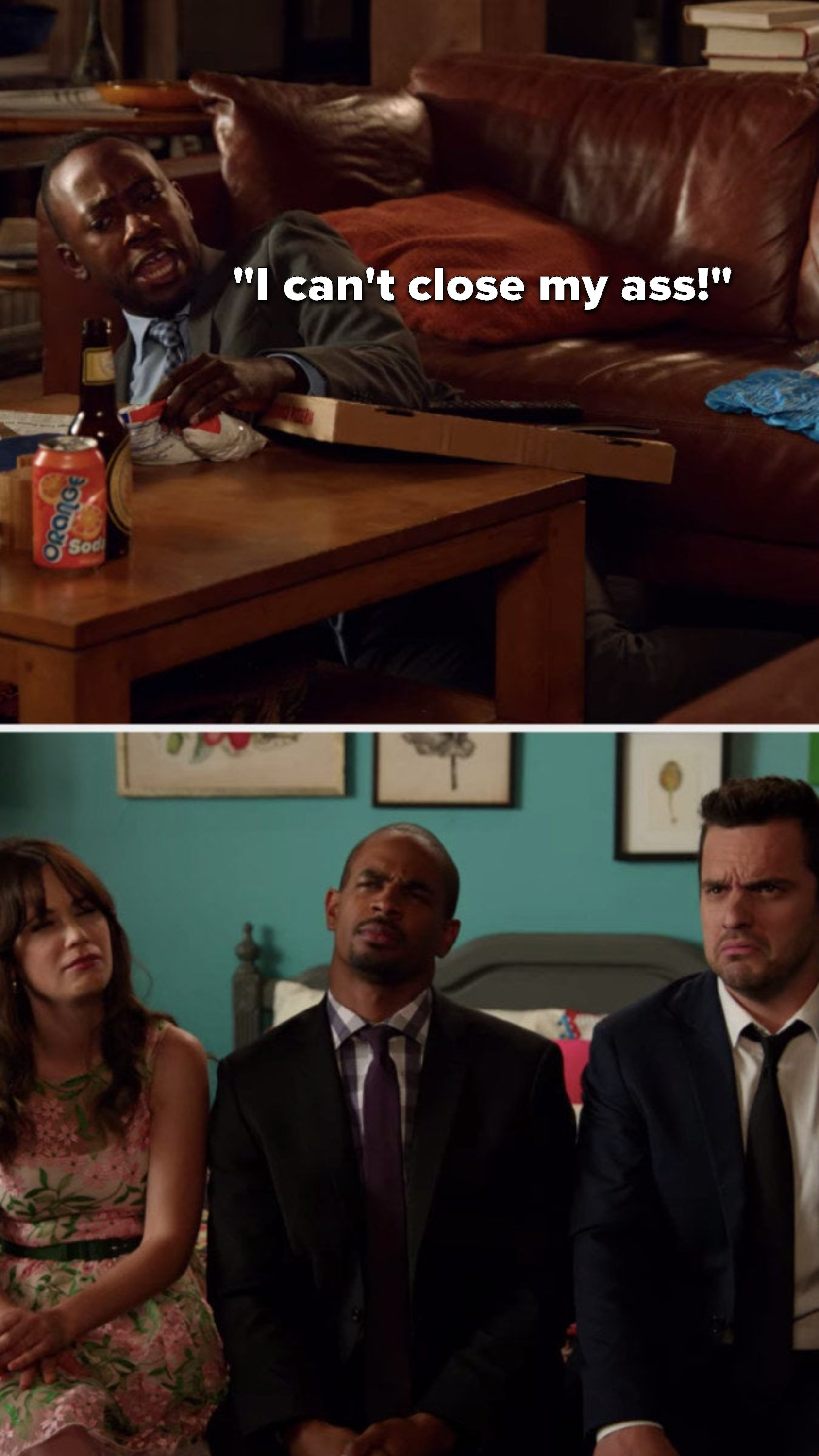 53.
When Nick drank absinthe.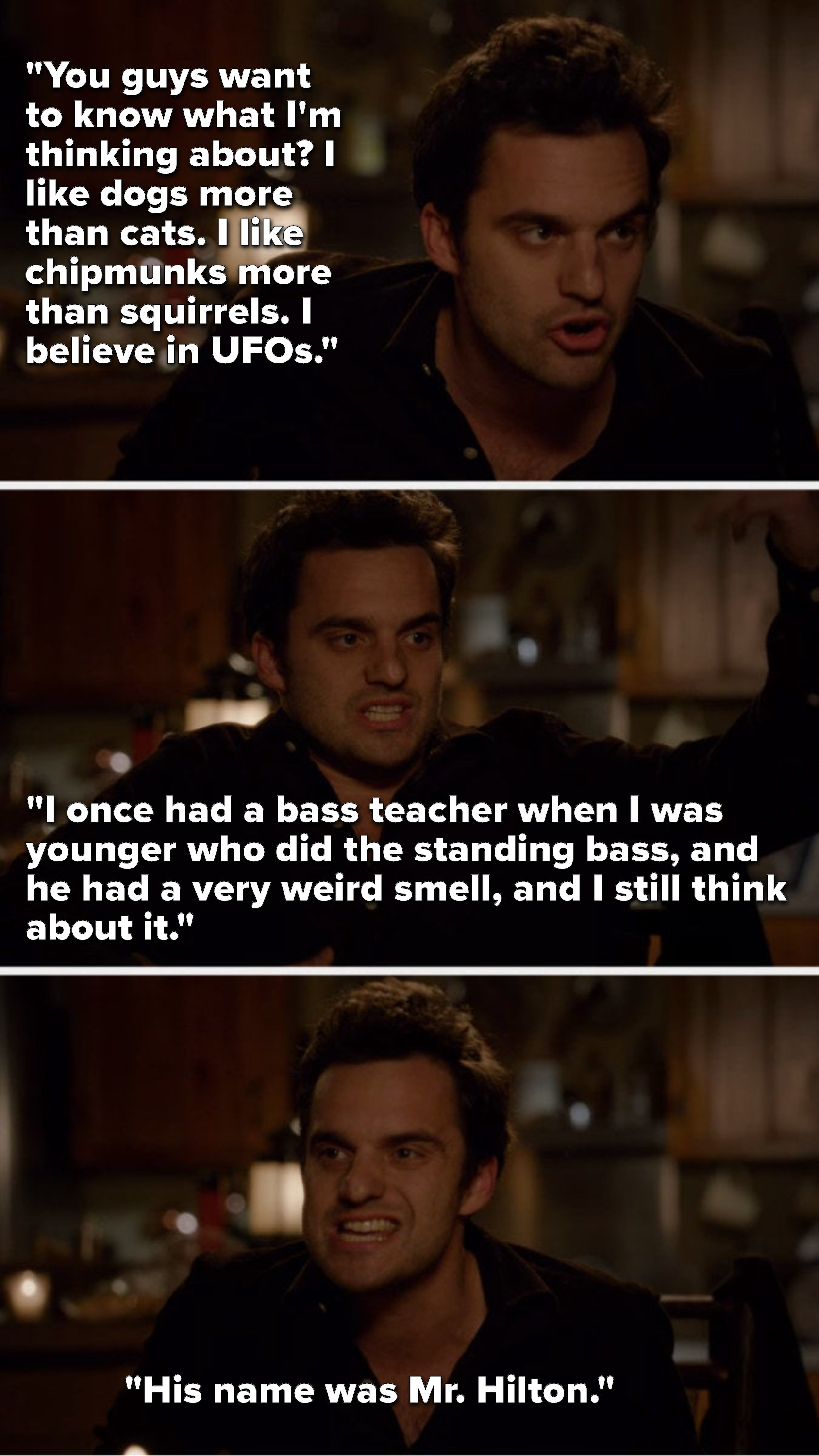 54.
And he gave Dr. Sam the deepest of compliments.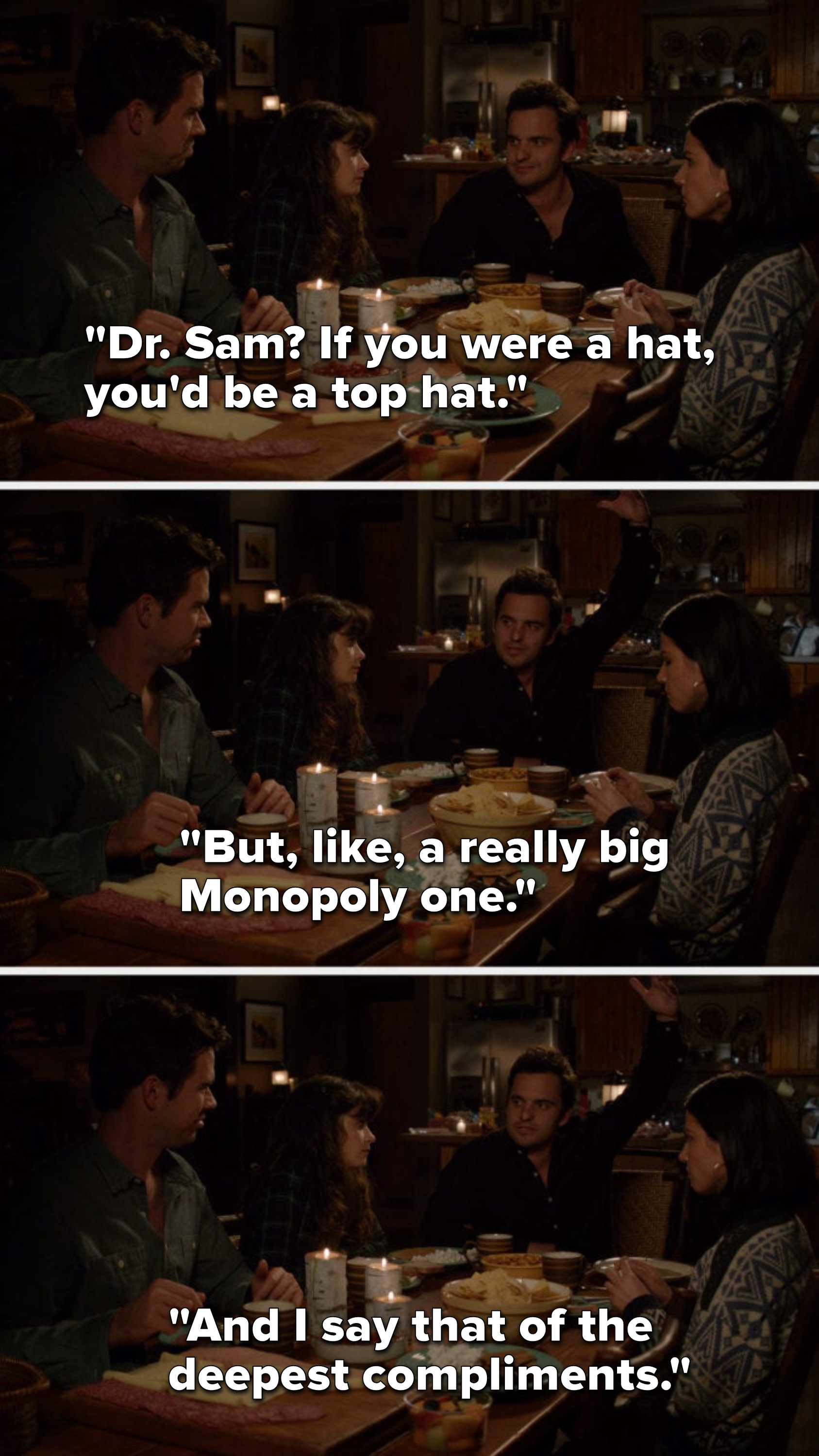 55.
Jess's type.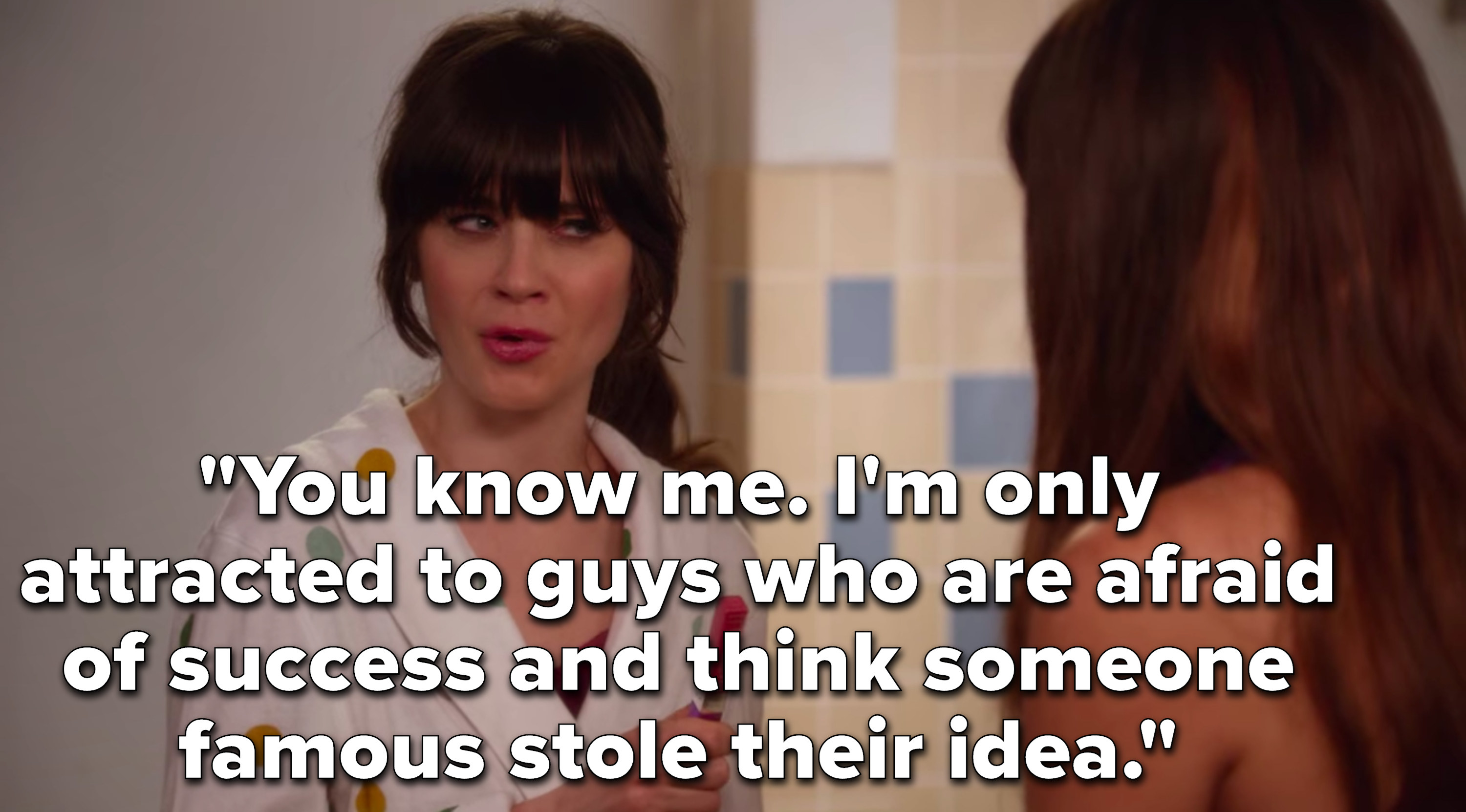 56.
Foot lotion hand.
57.
When Winston was attempting to do a puzzle and asked Schmidt what he thought it would look like.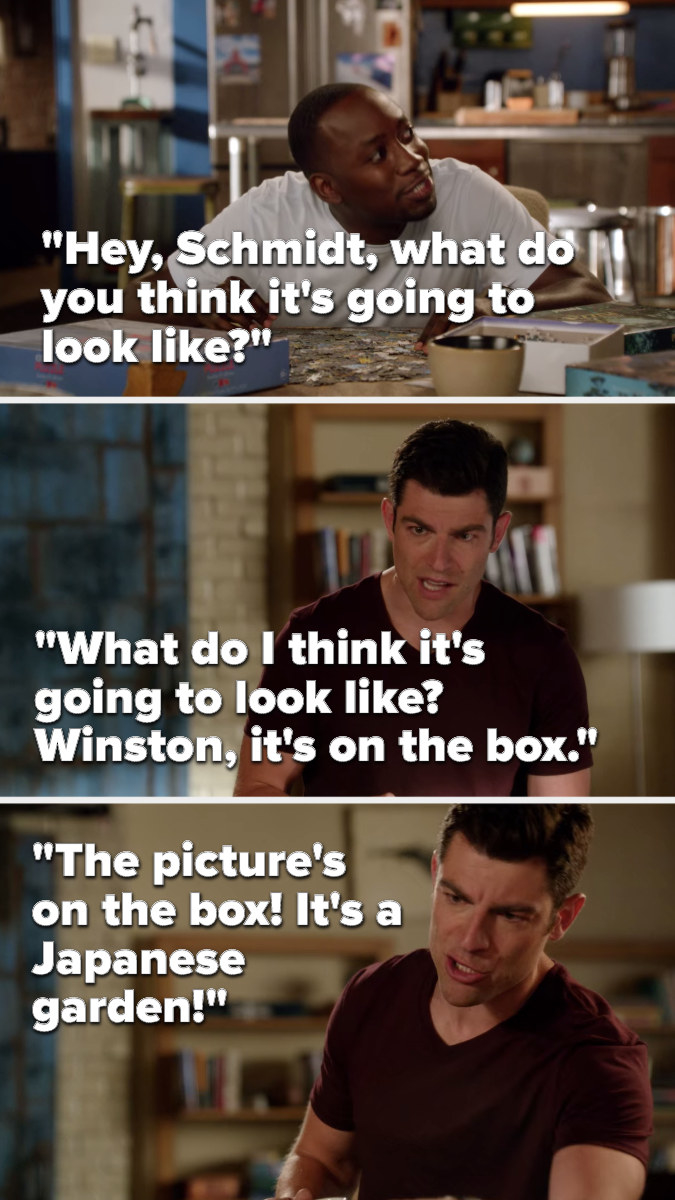 58.
The time Jess wanted to prove that she and Nick were just as into each other as Schmidt and her sister.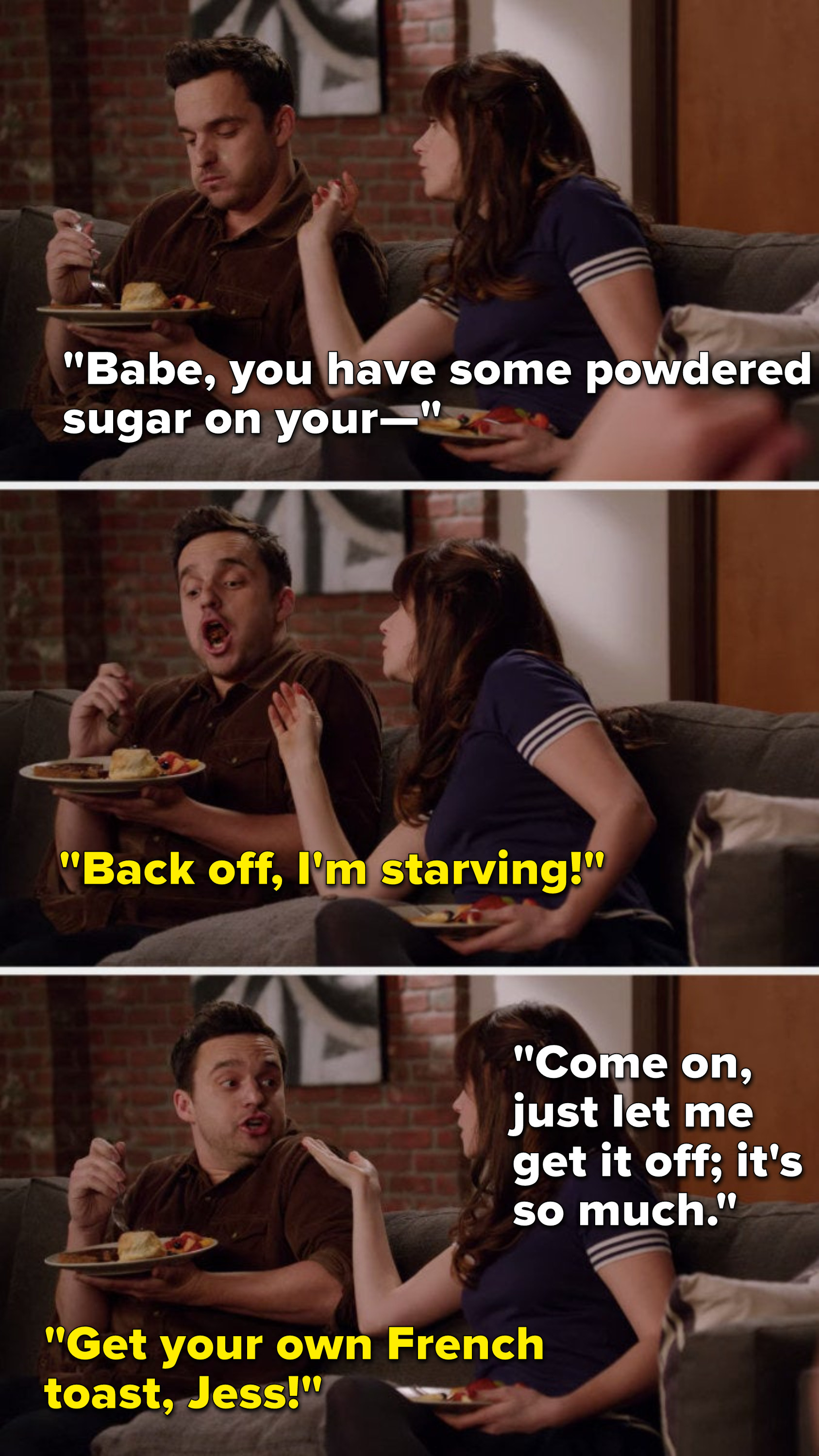 59.
Schmidt's perfect Halloween costume.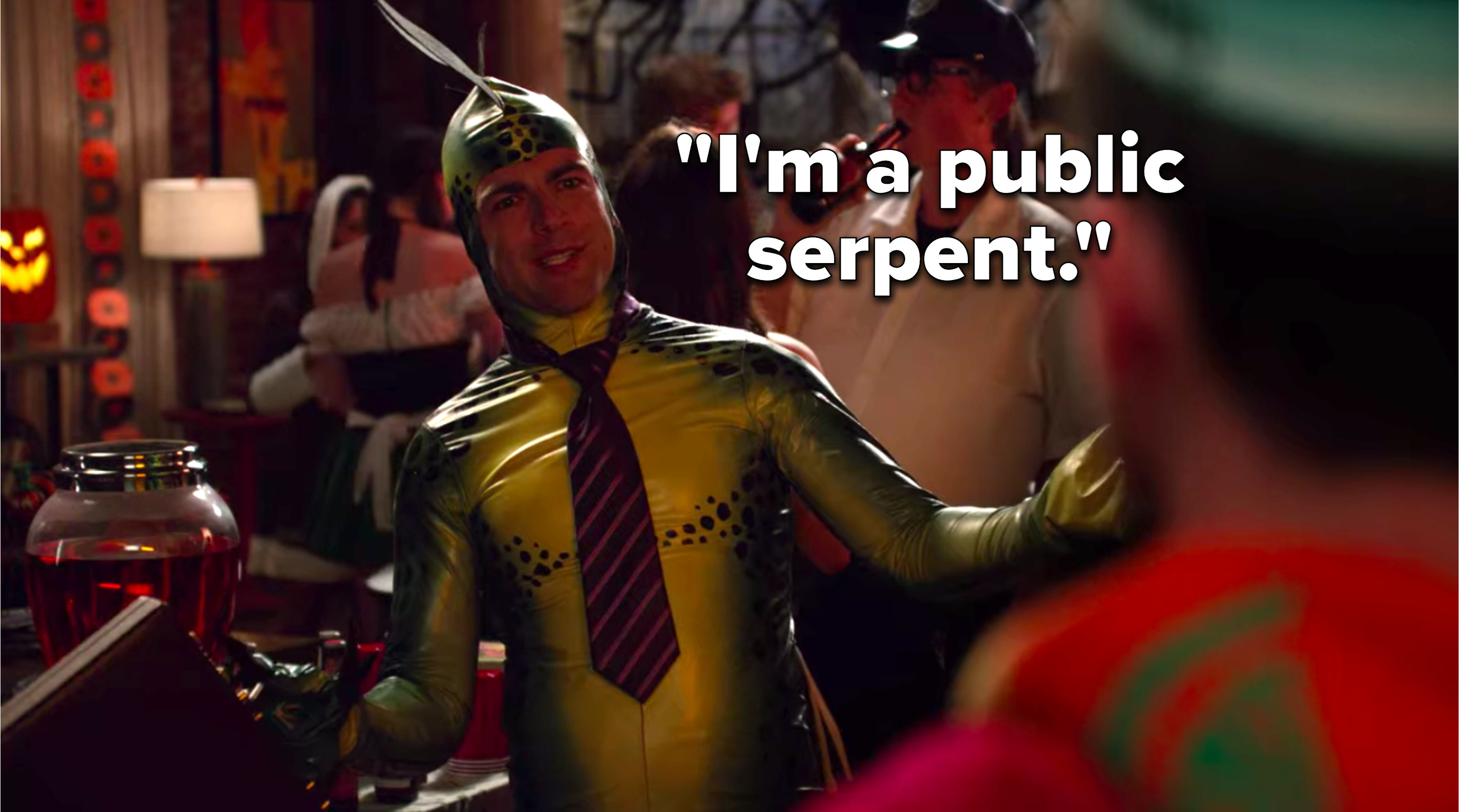 60.
Schmidt's declaration at his "re-branding event" (party), which he threw to celebrate the fact that his penis was no longer broken.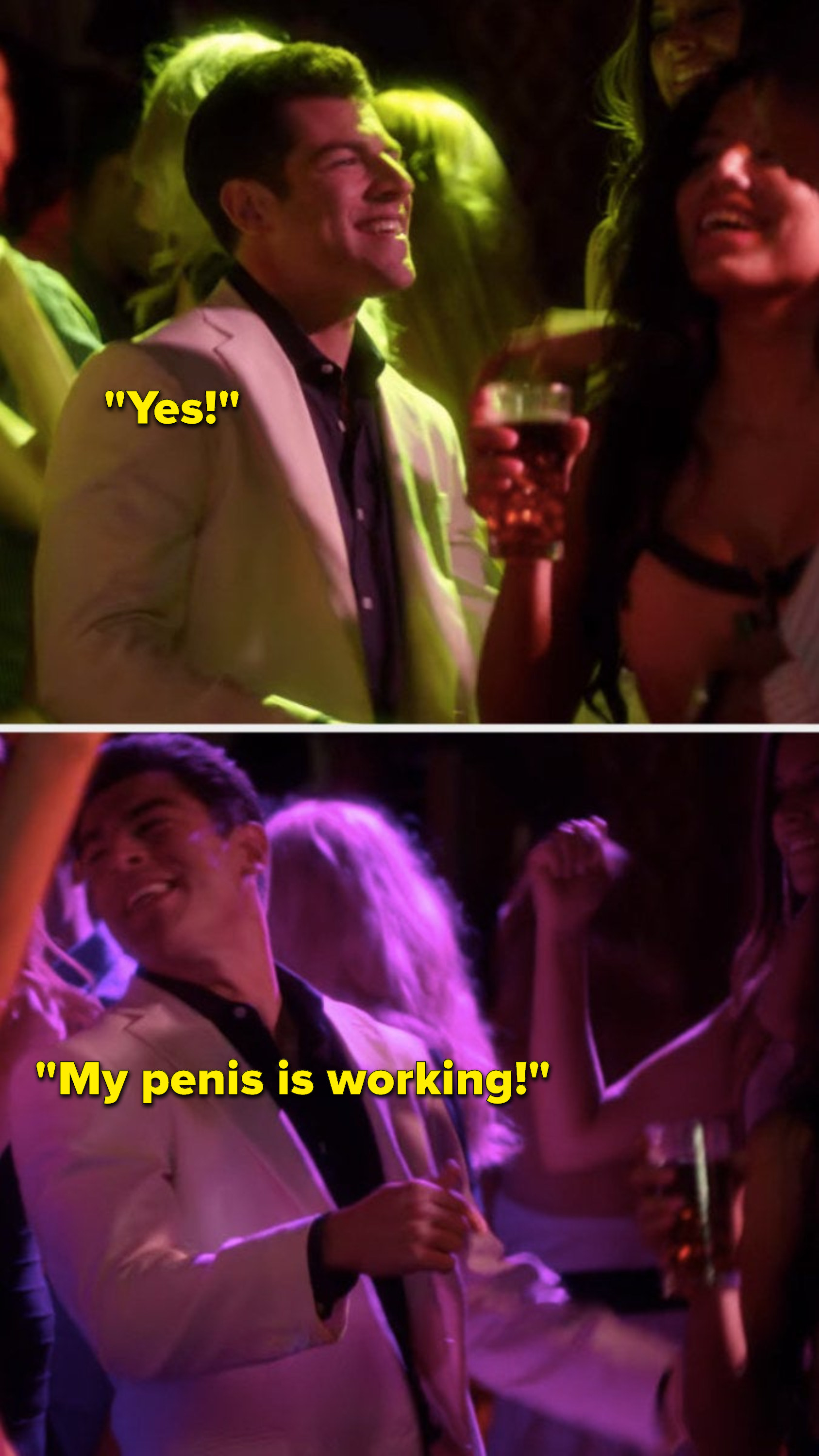 61.
The fact that the song that gets Nick pumped is "Cotton-Eyed Joe."
62.
When Winston tried to make small talk.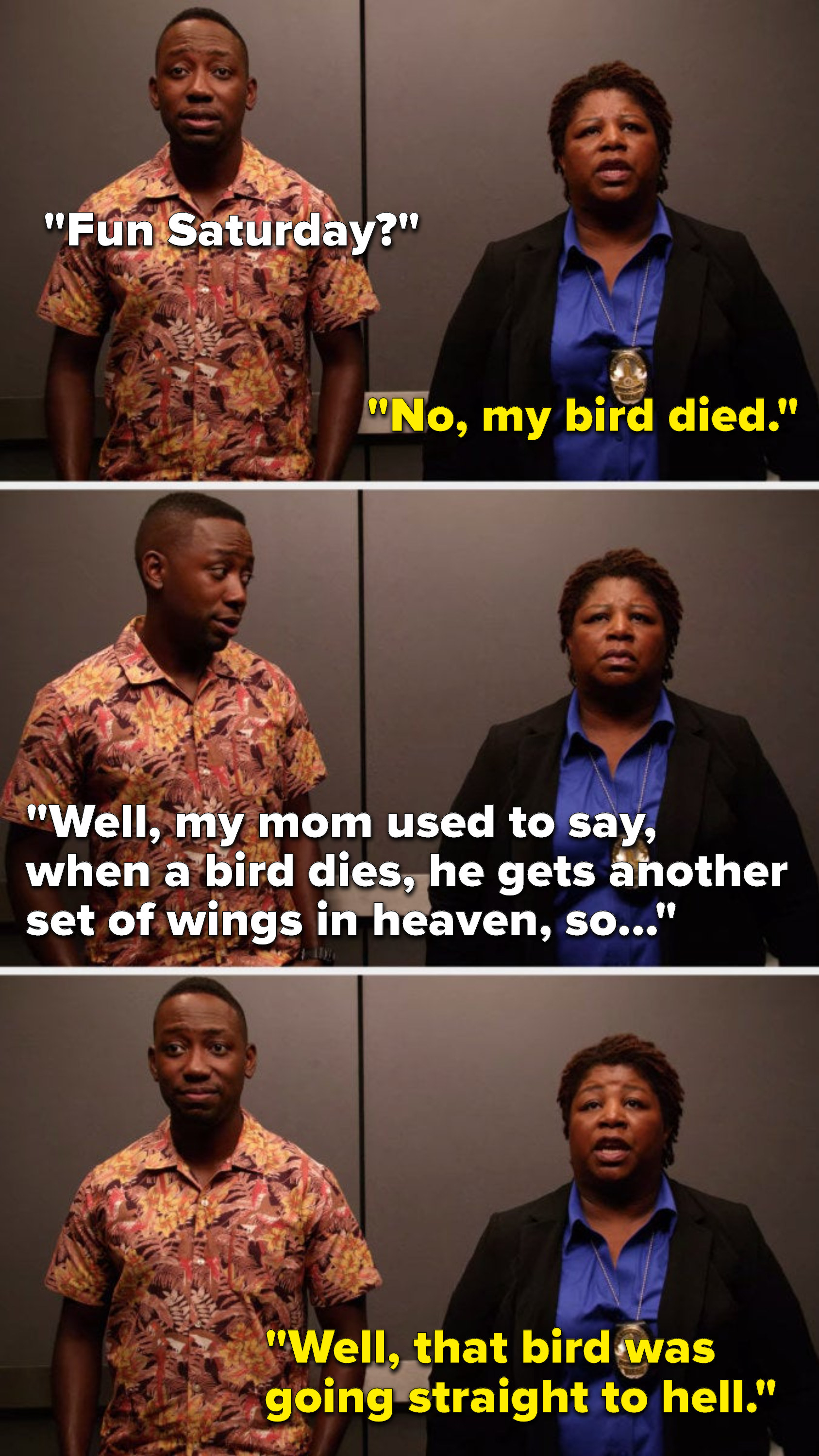 63.
The lives of Schmidt's other friends.

64.
And finally, Nick tried to tell a Sgt. everything he'd ever done.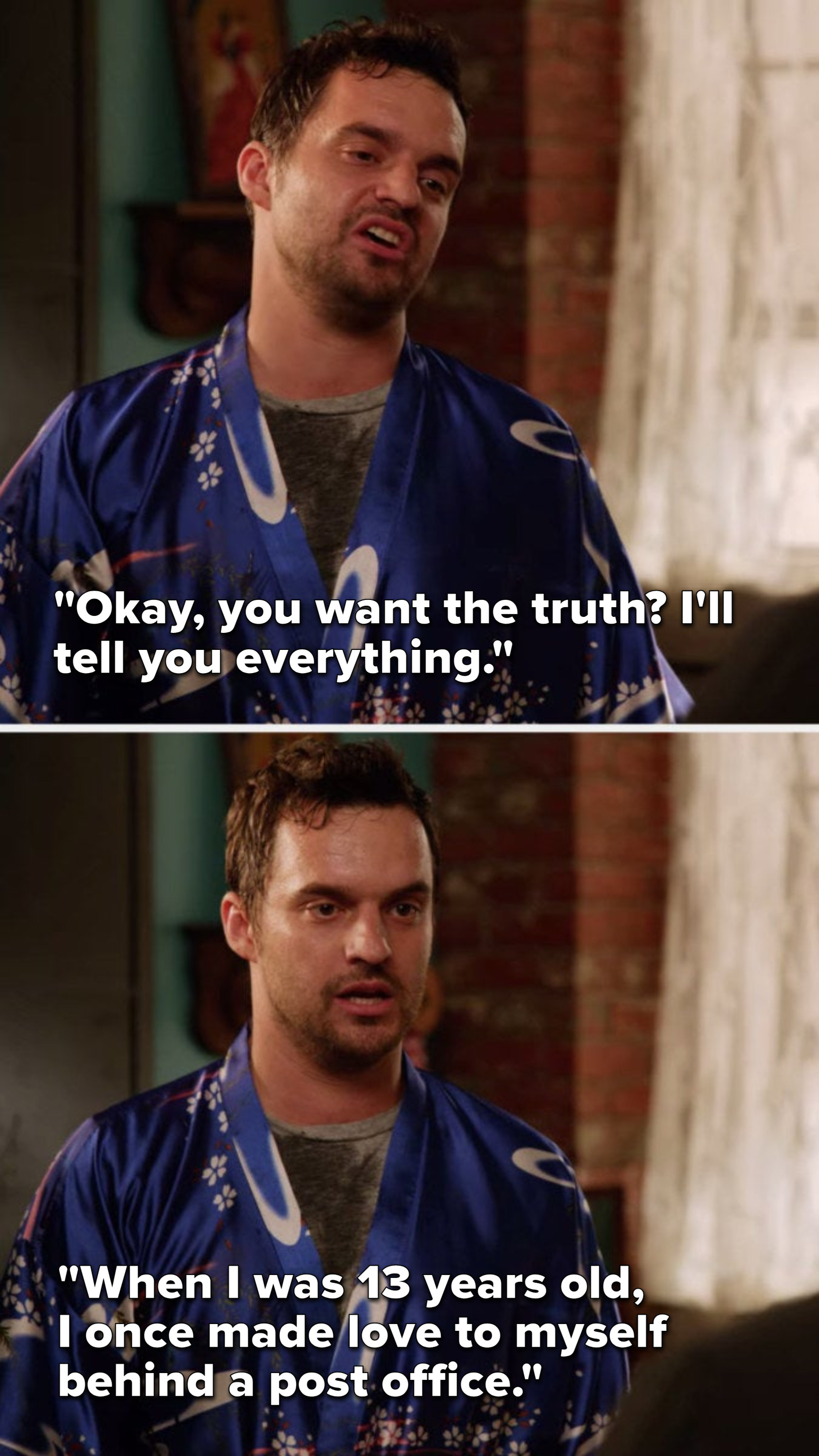 65.
He went in depth.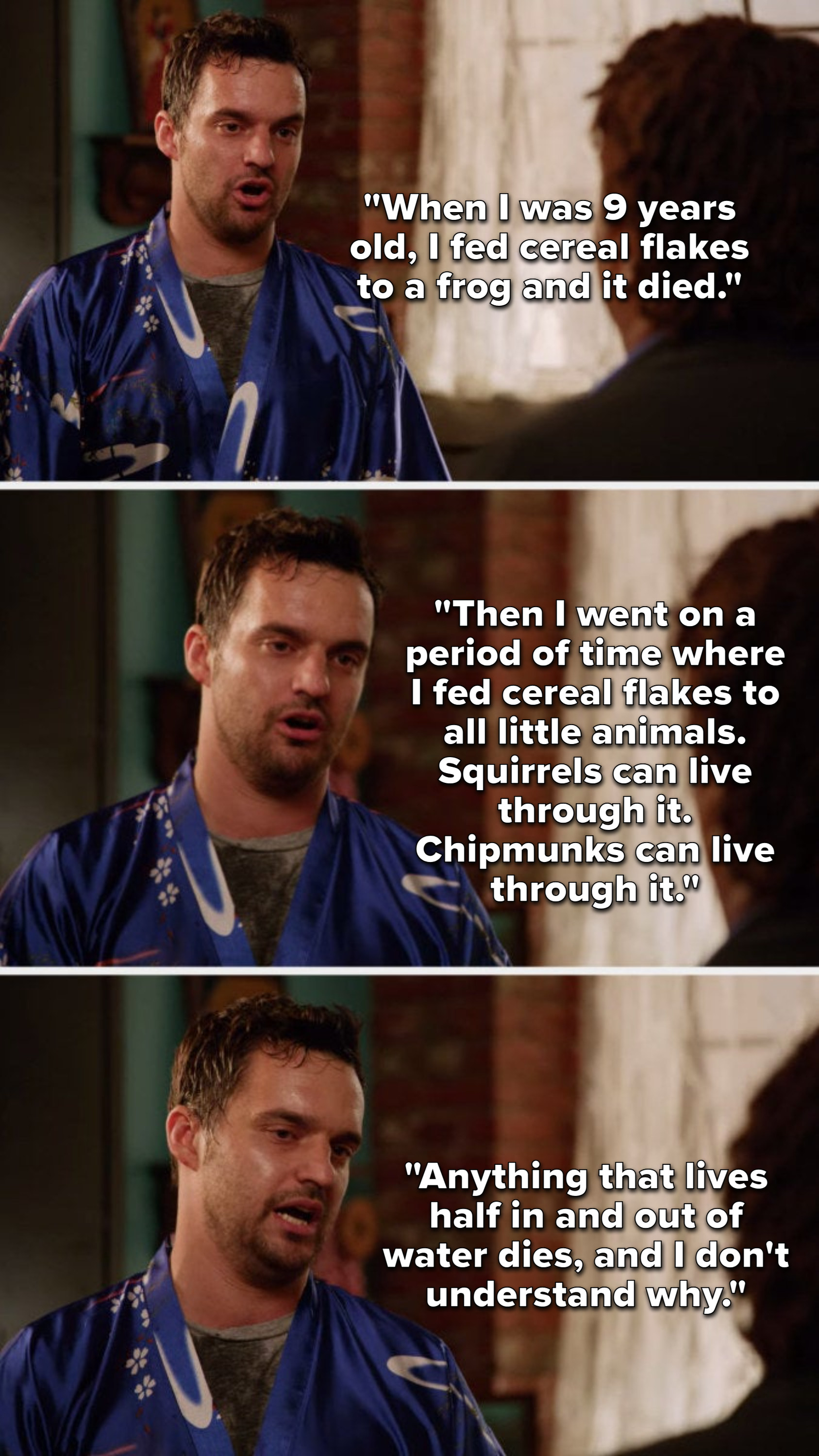 66.
And it's all gold.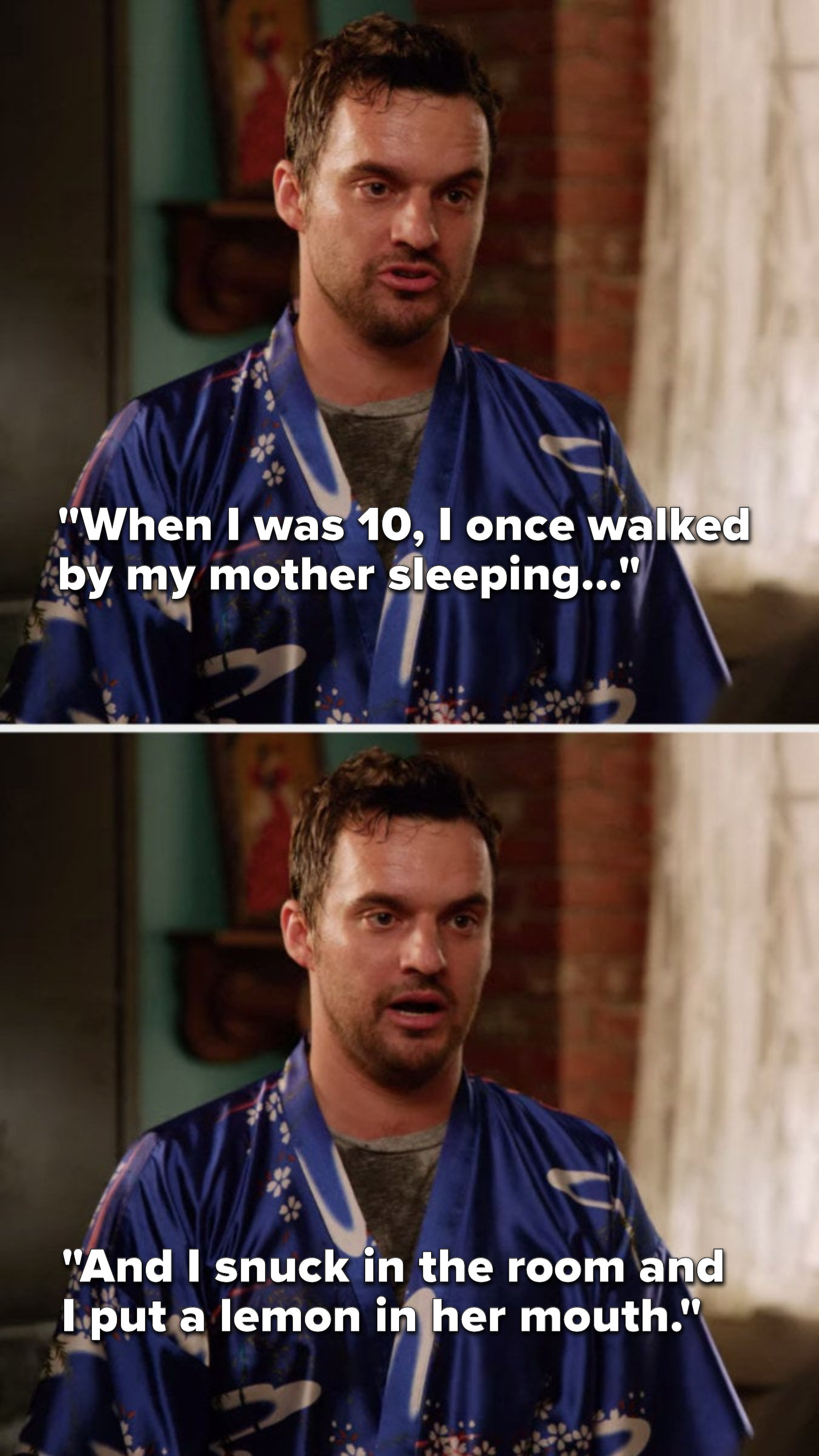 67.
What a concerning and fascinating person.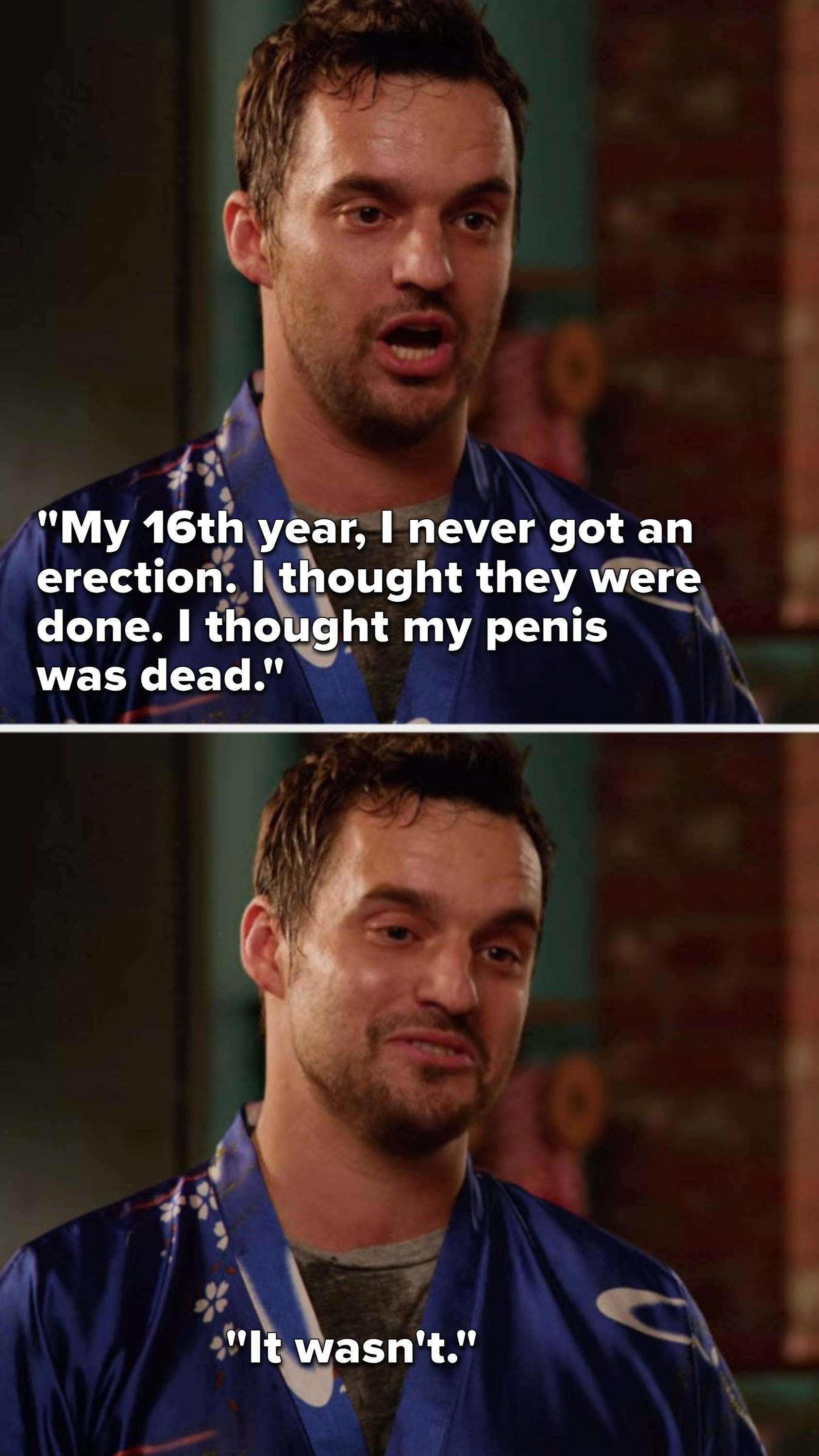 68.
It makes sense she wanted Winston to move.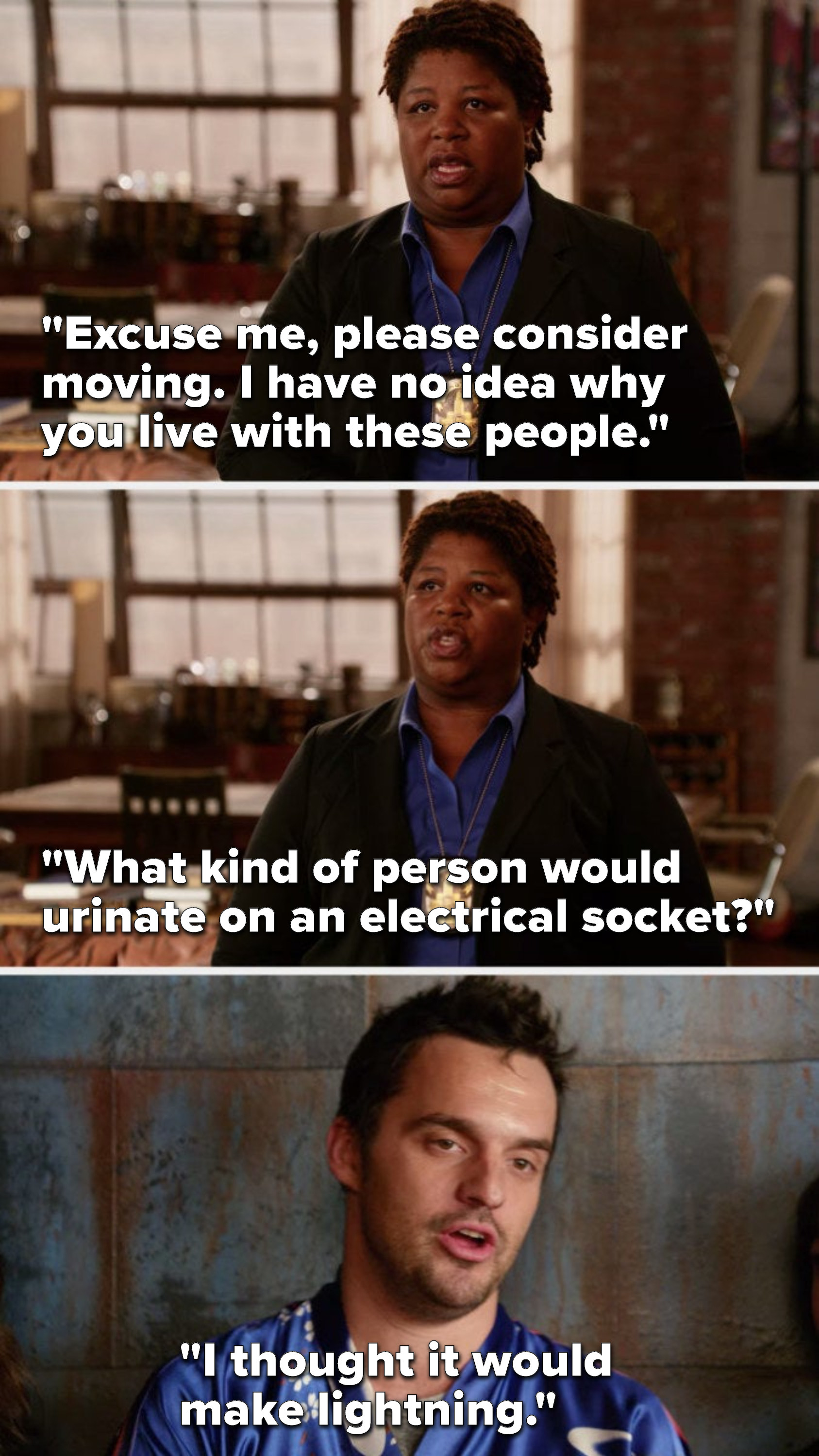 [ad_2]

Source link