[ad_1]

🚨Warning: There are obviously MASSIVE spoilers ahead!🚨
1.
First, on 13 Reasons Why, when Justin died surrounded by Clay and Clay's parents after he tested positive for HIV-1 and it had progressed to AIDS.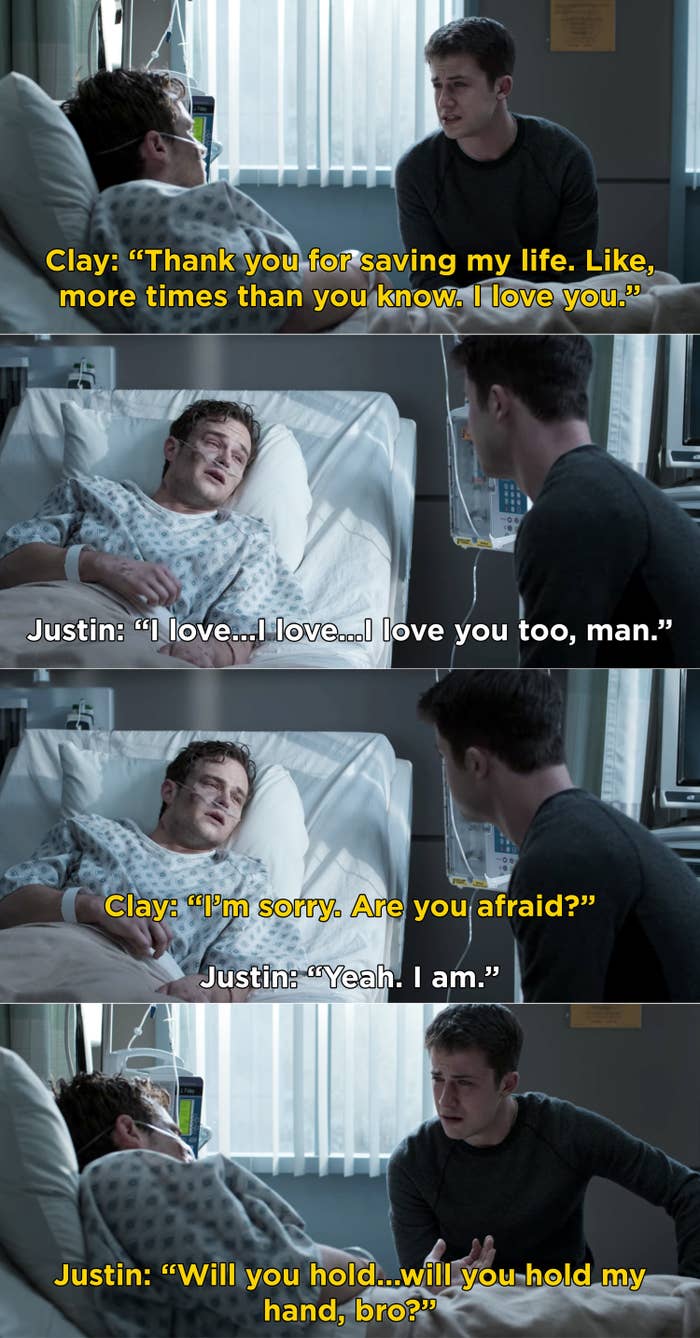 2.
On Lovecraft Country, Uncle George heartbreakingly died after being shot while trying to escape the Braithwhite estate.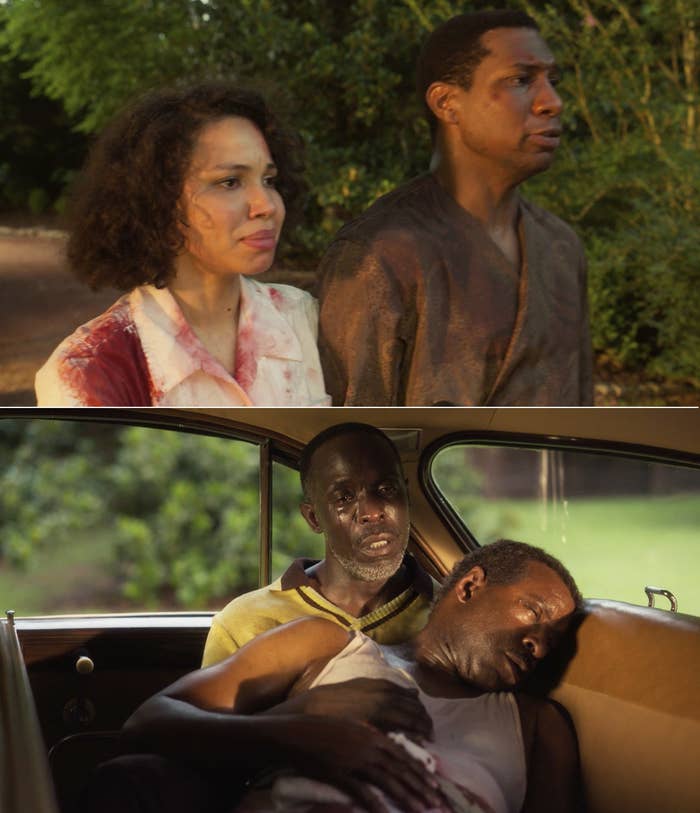 3.
And on Lovecraft Country, when Tic heartbreakingly died during the ceremony that would make Christina immortal.

4.
Also on Lovecraft Country, when Dee crushed Christina with the robotic arm Hippolyta gave her.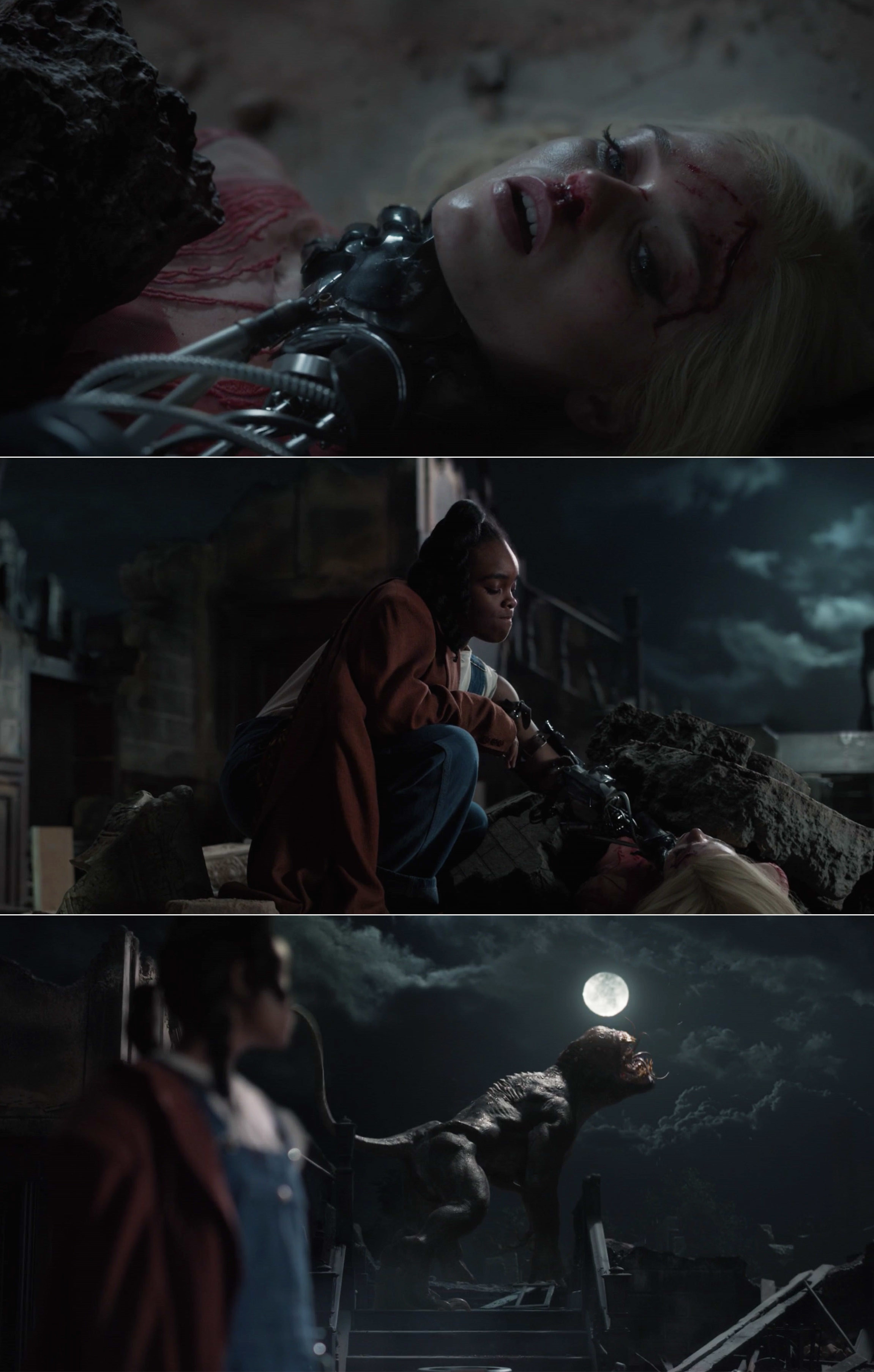 5.
On Money Heist/La Casa de Papel, when Gandia shockingly shot and killed Nairobi.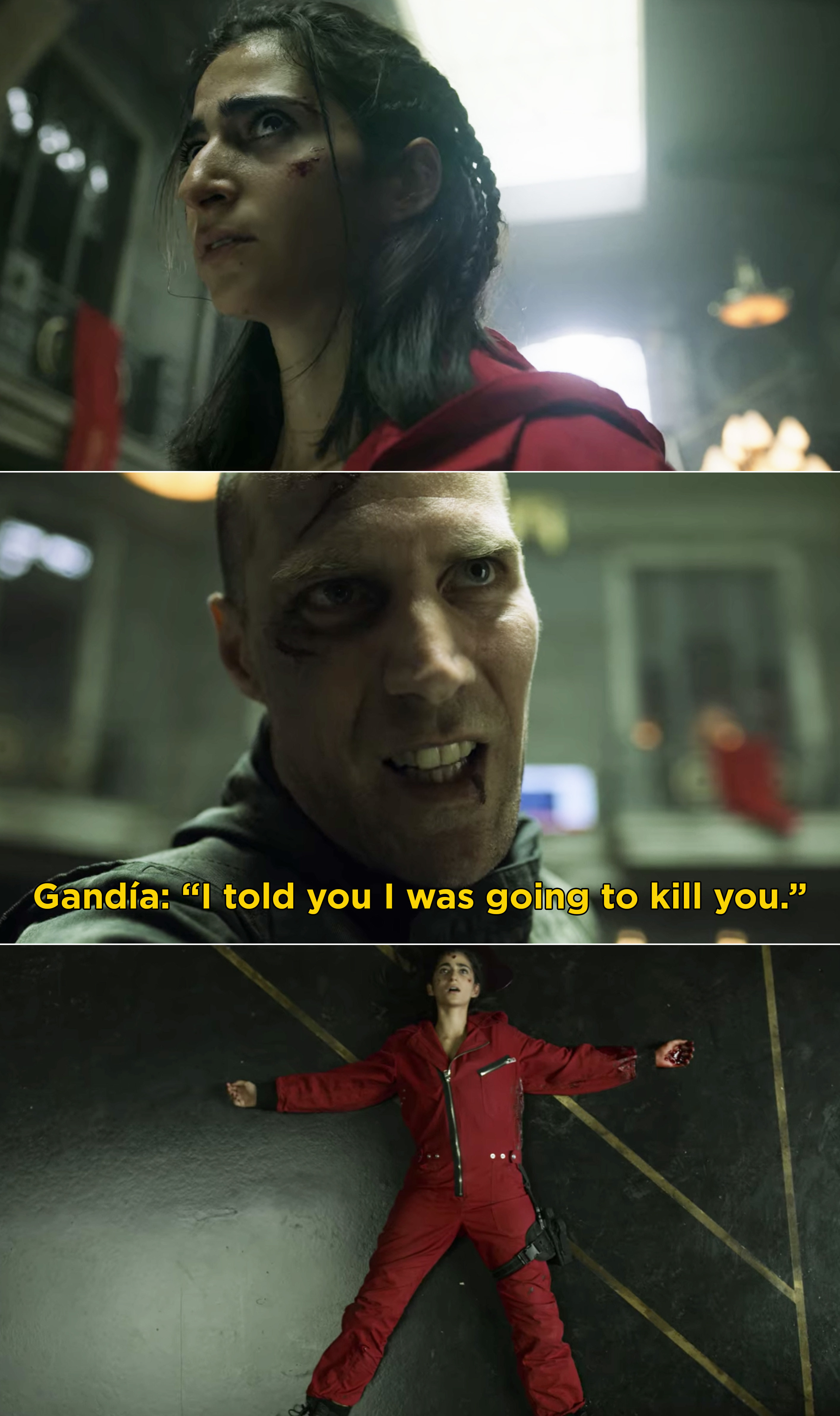 6.
On The Haunting of Bly Manor, when we learned that Hannah was actually dead the entire time and she was killed by Peter Quint, who was possessing Miles.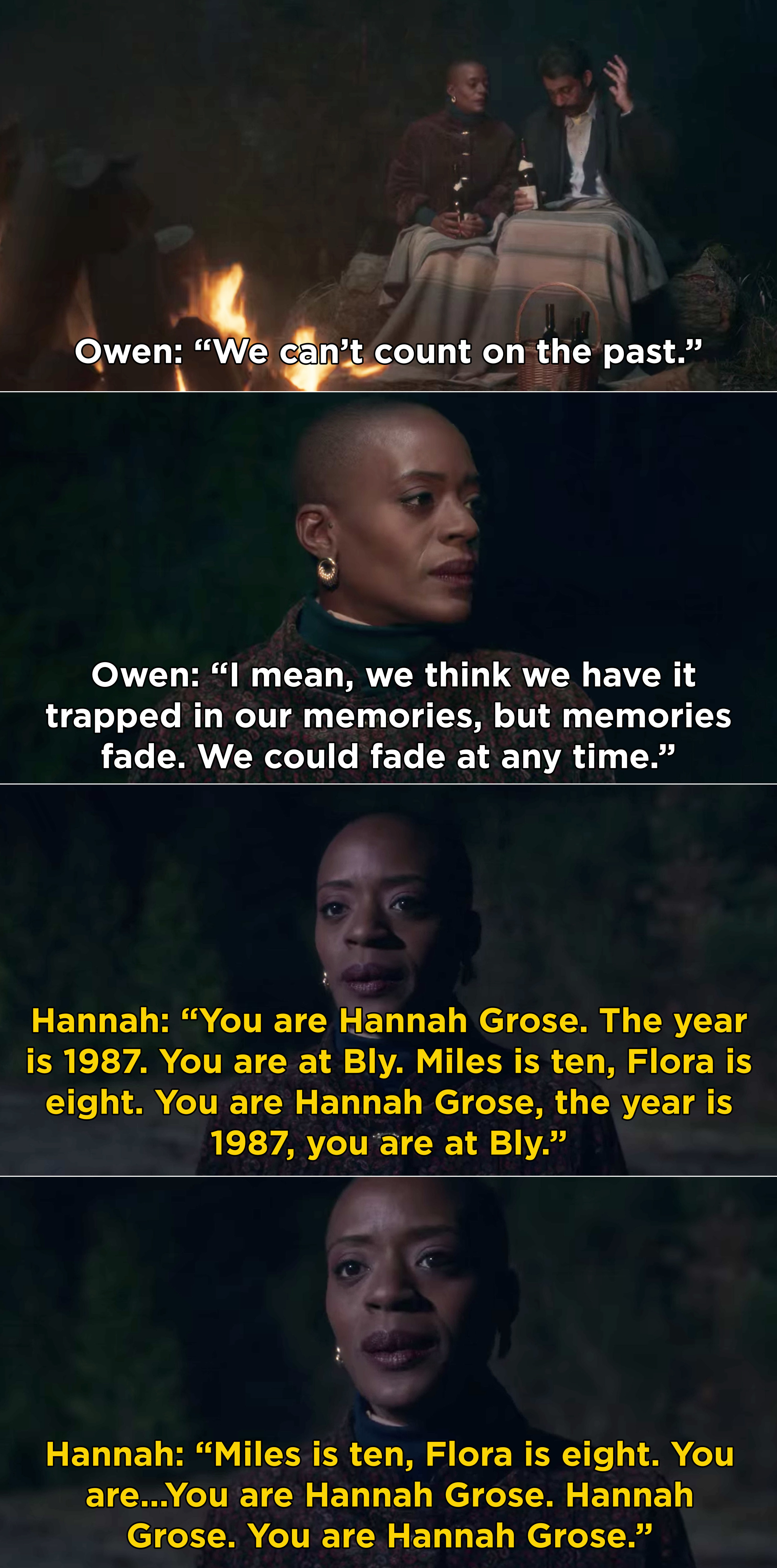 7.
And on The Haunting of Bly Manor, when Dani became the lady in the lake and Jamie went and found her body at Bly Manor.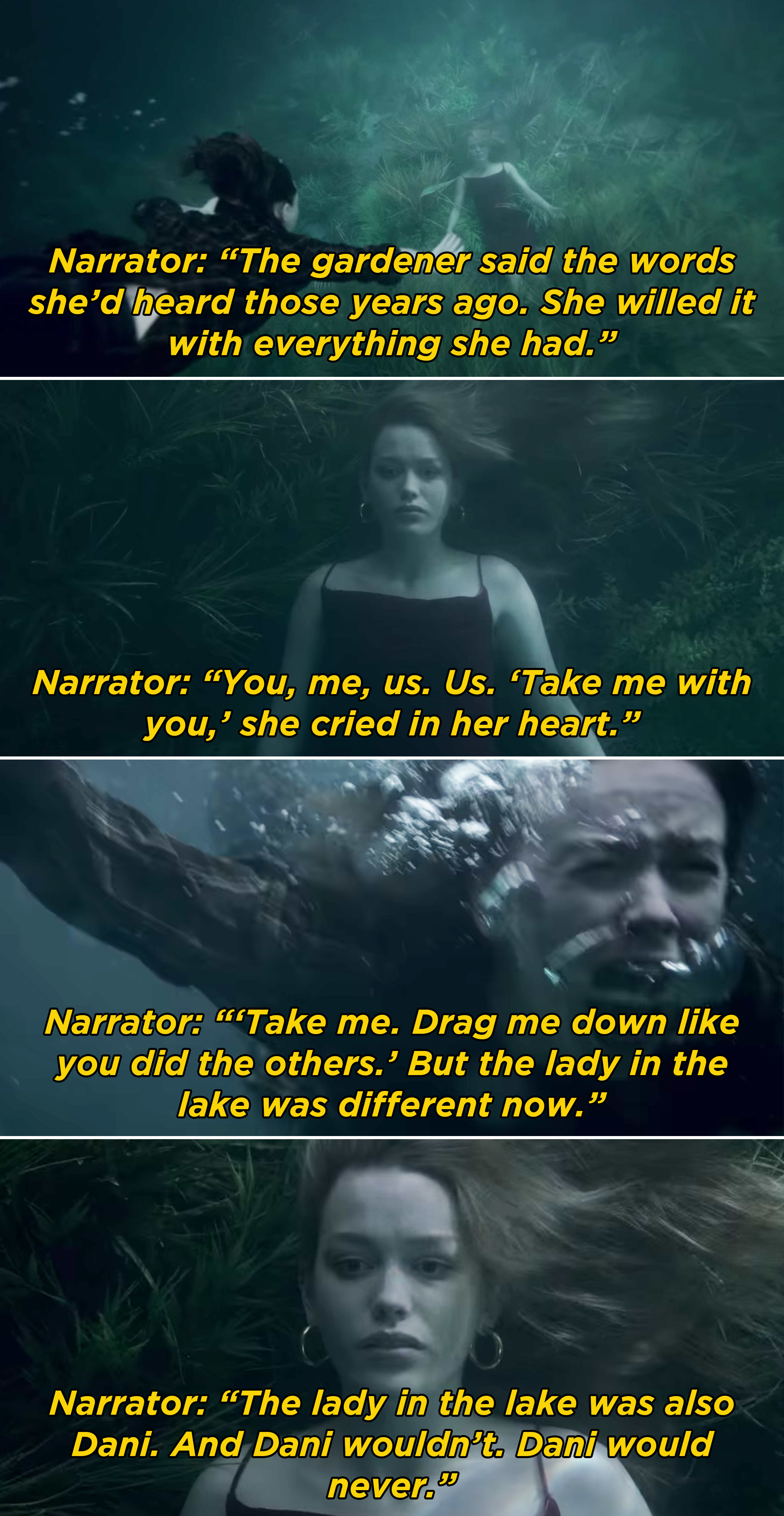 8.
On Zoey's Extraordinary Playlist, when Mitch and Zoey danced one last time before he died.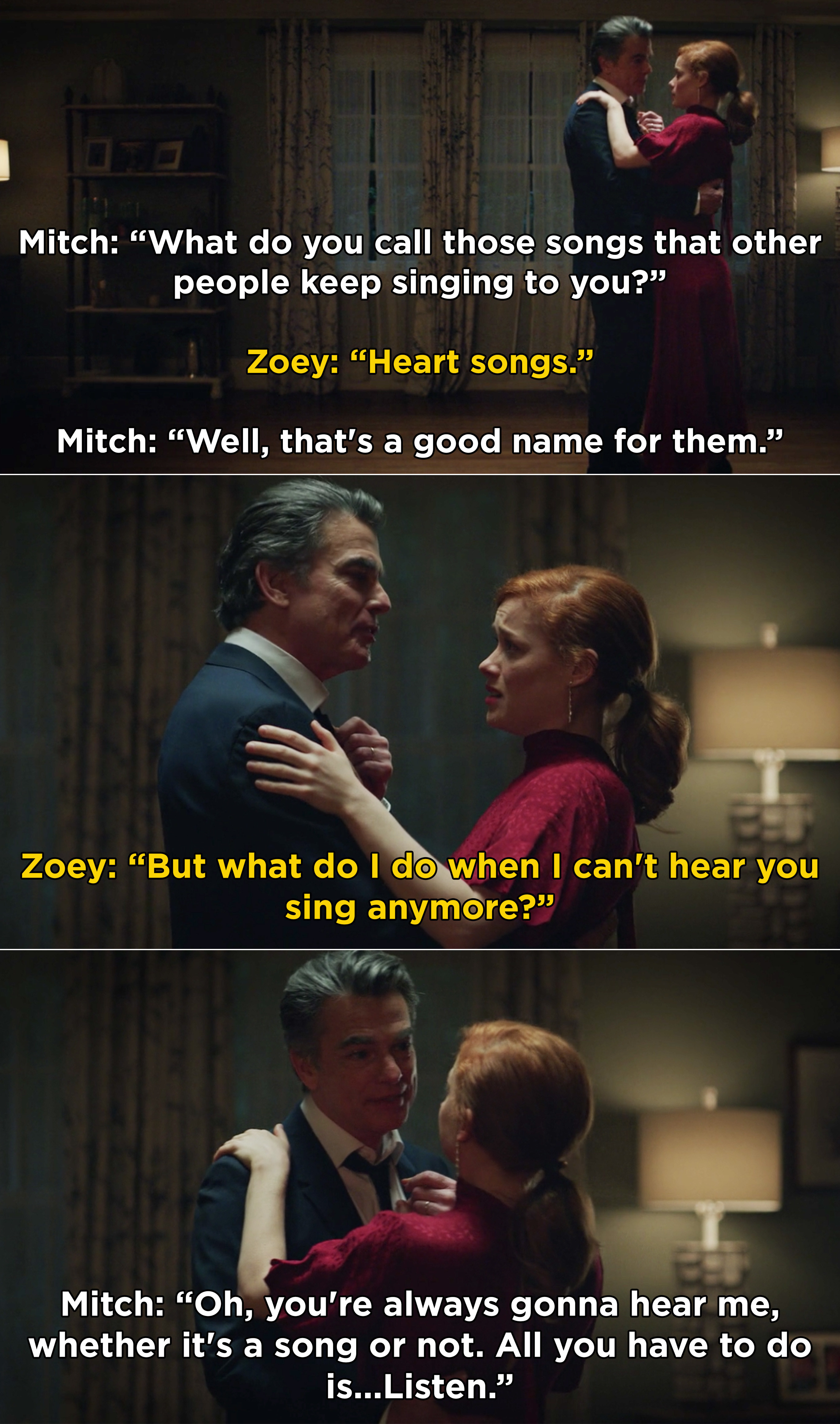 9.
On Supernatural, when Castiel sacrificed himself to save Dean and professed his love for him, all before getting taken by the Empty.

10.
And on Supernatural, when Dean was impaled on a piece of rebar after fighting off vampires with Sam.

11.
On Killing Eve, when Kenny was shockingly killed and fell from the roof, and Eve found him.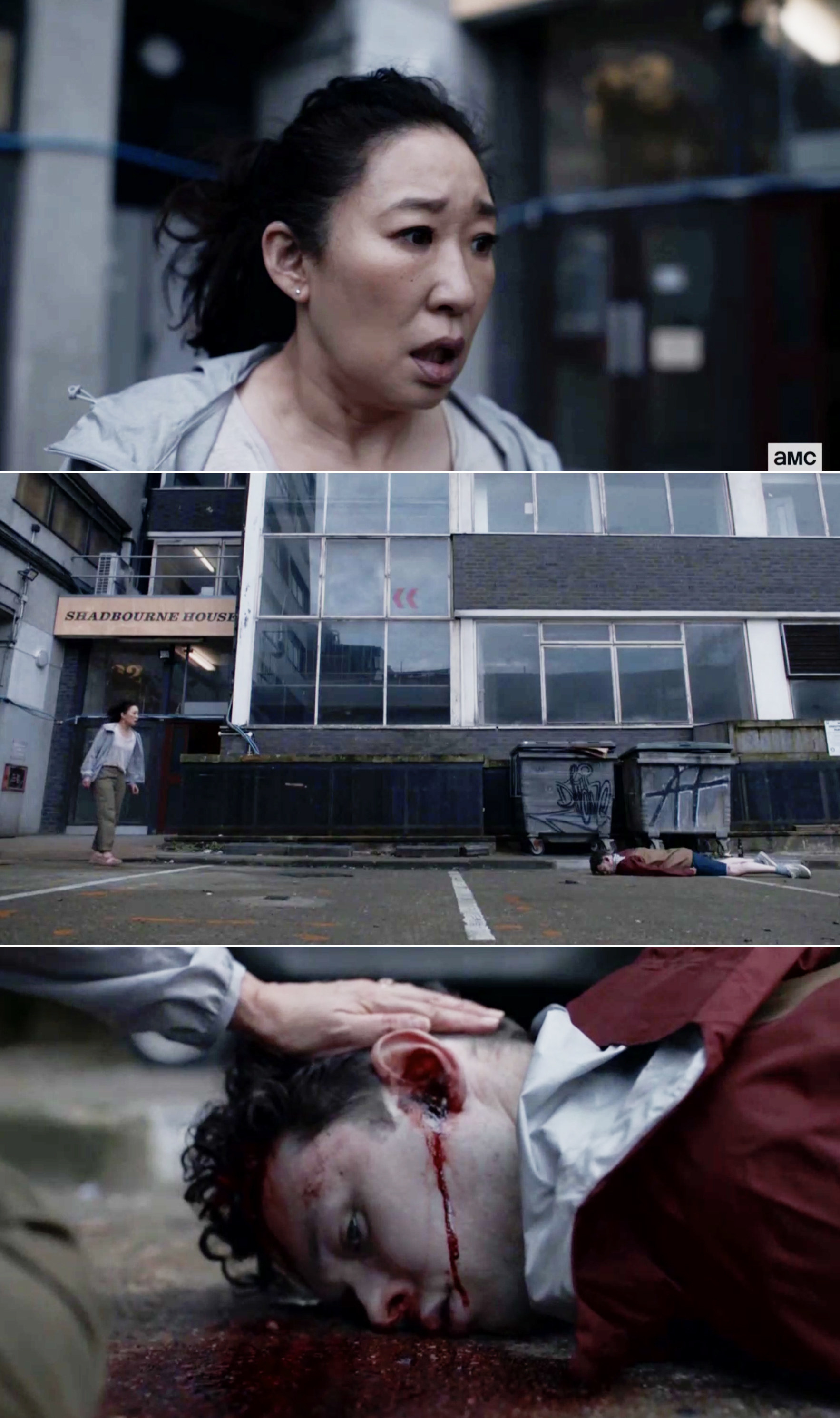 12.
On The Boys, when Ryan used his powers and accidentally killed Becca in the process.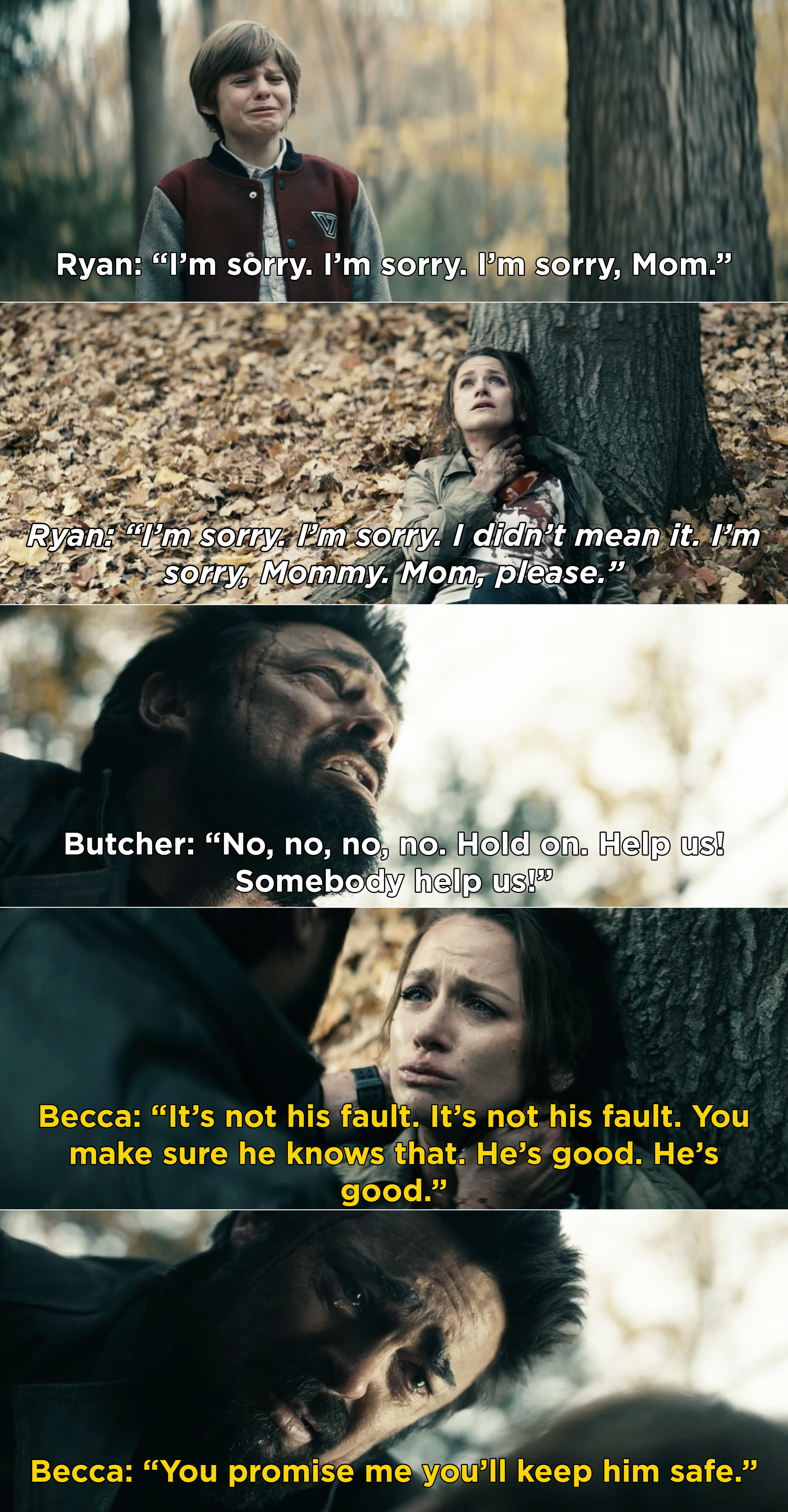 13.
And on The Boys, when Lamplighter set himself on fire after infiltrating Vought alongside Hughie.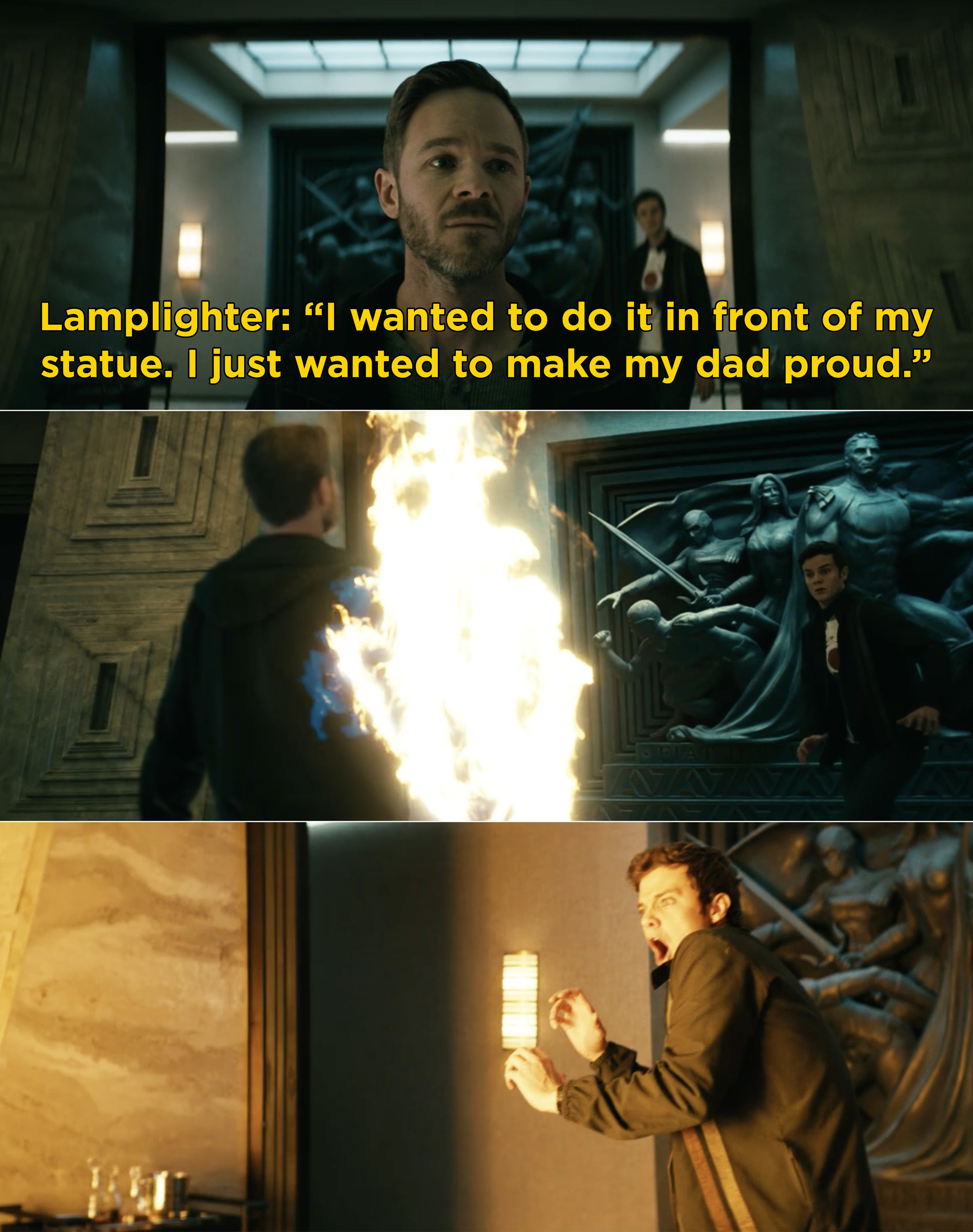 14.
On The 100, when Clarke shockingly killed Bellamy after he threatened to take Madi's sketchbook.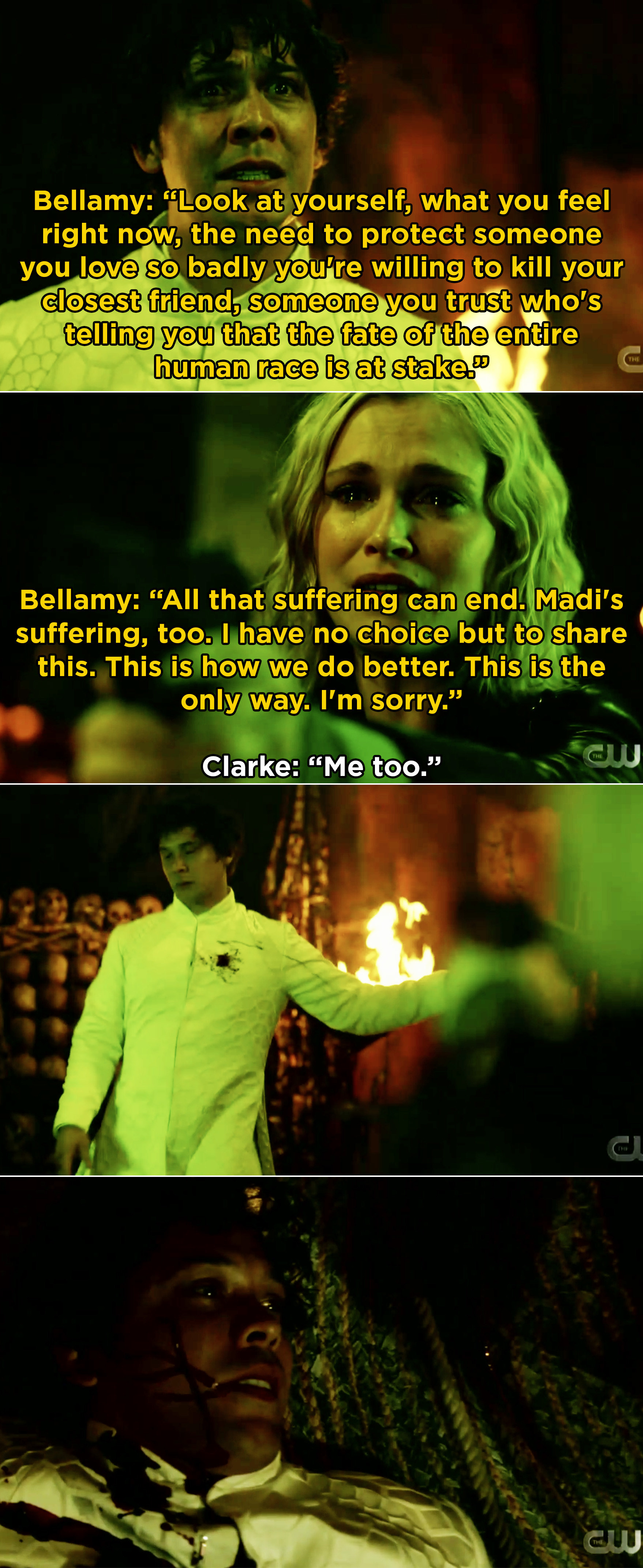 15.
And on The 100, when Diyoza sacrificed herself to save Hope and the rest of her friends.

16.
Also on The 100, when Sheidheda shockingly killed Gabriel while trying to get to Madi in the bunker on Earth.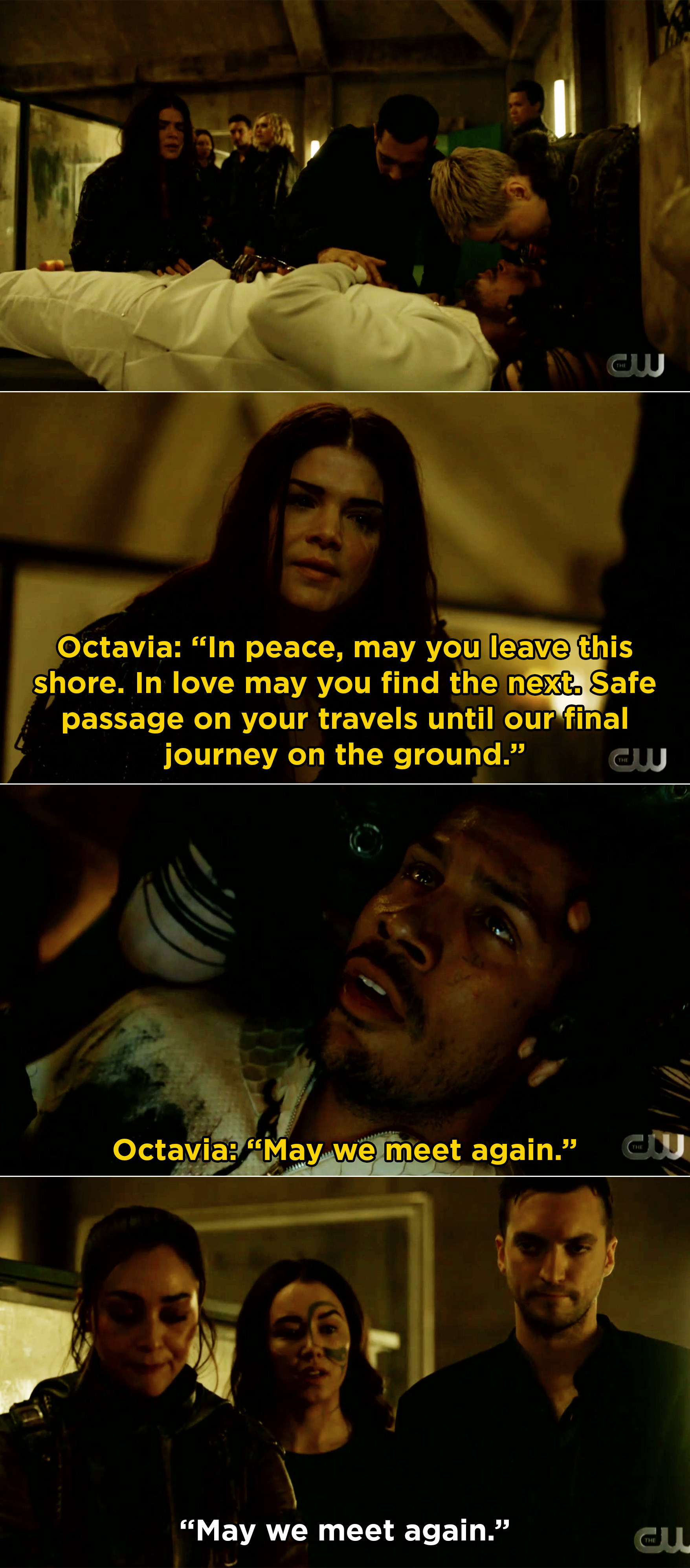 17.
And on The 100, when Emori was crushed under a pile of rubble and succumbed to her injuries, while Murphy begged her to stay.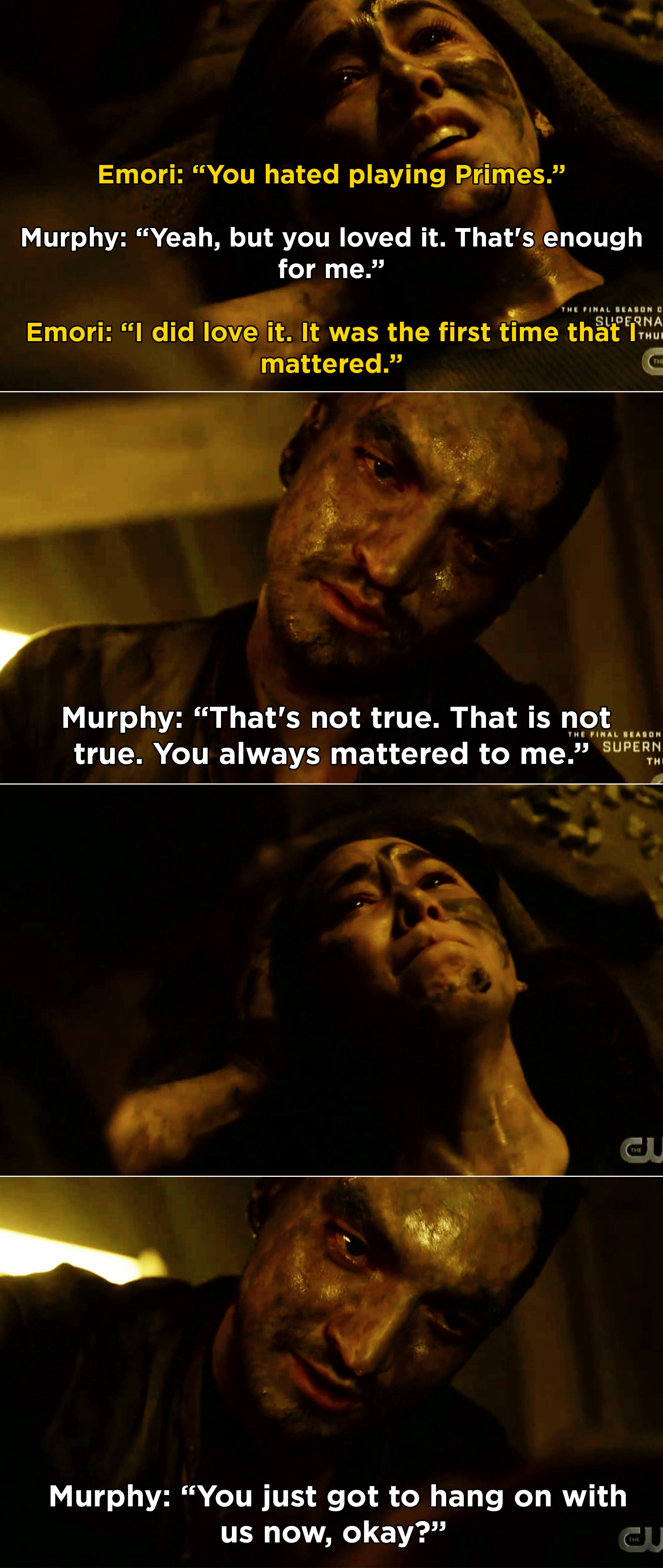 18.
On Outlander, when Murtagh was shockingly killed right in front of Jamie during the fight between the British and the Regulators.
19.
On Legacies, when Alaric killed Kai after Kai escaped the prison world.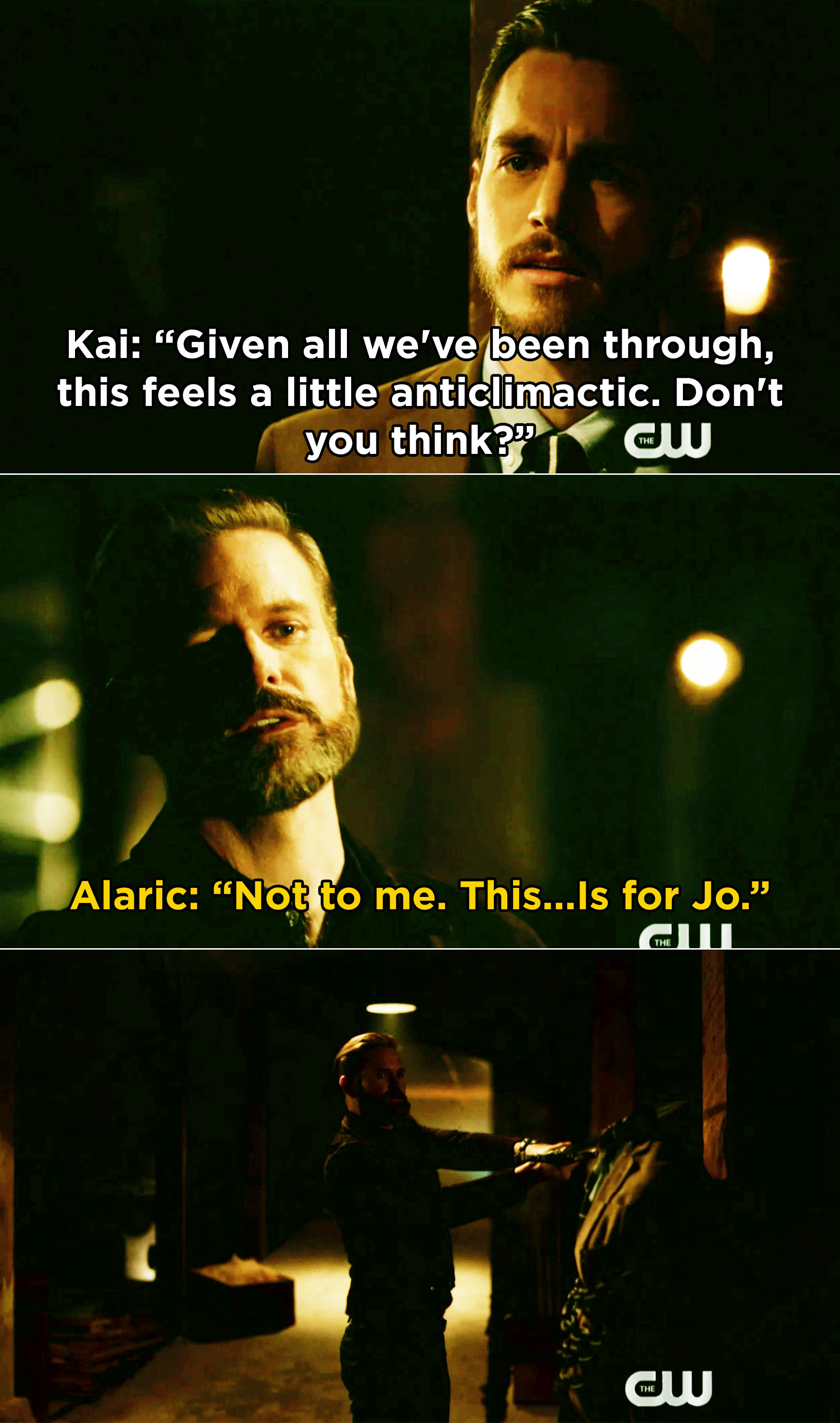 20.
On Elite, when Lu accidentally killed Polo and everyone helped cover it up.
21.
On How to Get Away with Murder, when Frank was shot and killed after he shot Gov. Birkhead outside the courthouse.
22.
And on How to Get Away with Murder, when Bonnie was shot outside the courthouse and heartbreakingly died in Annalise's arms.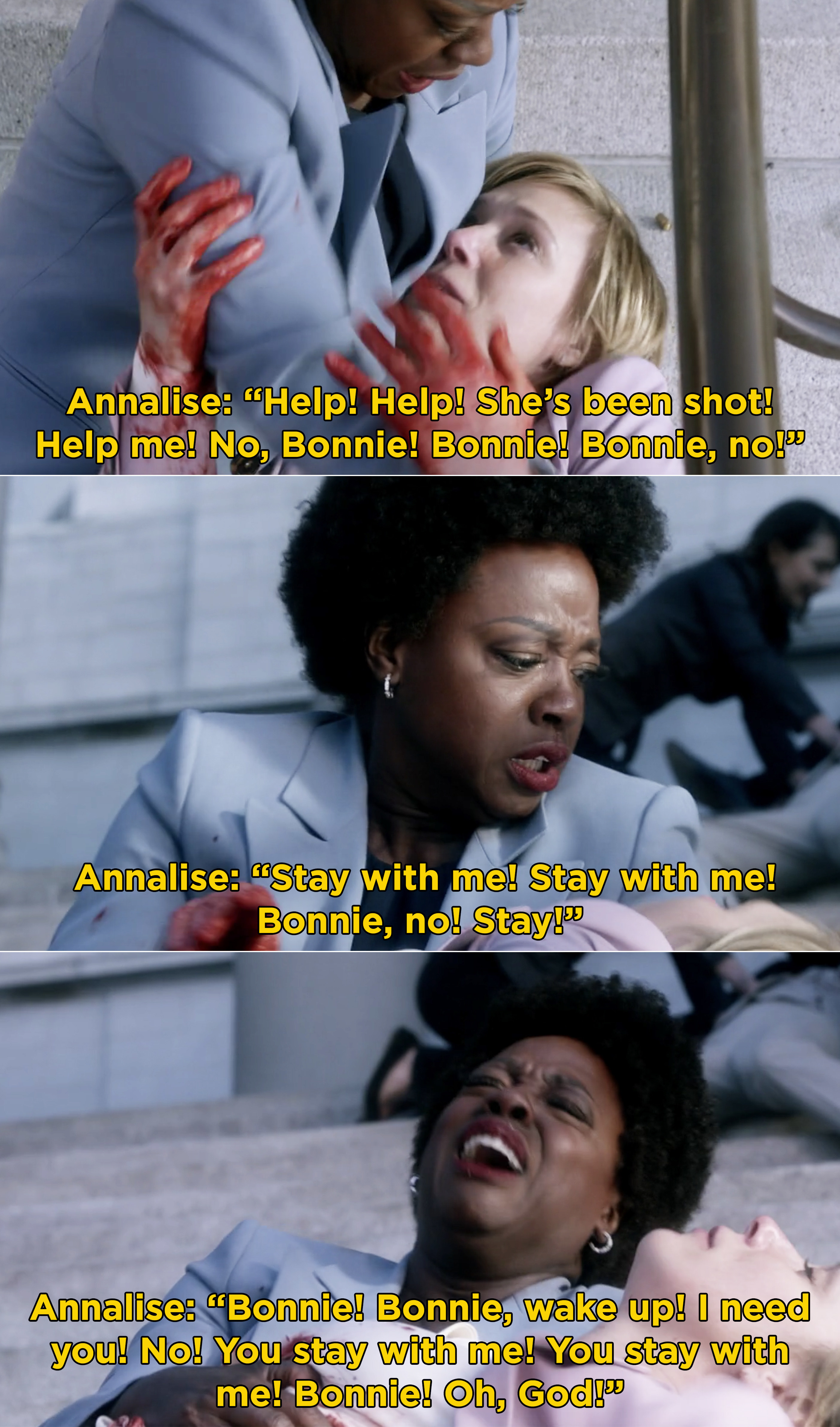 23.
On I Am Not Okay with This, when Syd accidentally used her powers and blew up Brad's head at the dance.
24.
On Outer Banks, when Rafe shot and killed Sheriff Peterkin in order to protect Ward.
25.
On The Queen's Gambit, when Beth heartbreakingly found Alma in their hotel room after she died.
26.
And on The Queen's Gambit, when Jolene told Beth that Mr. Shaibel had died, and Beth visited the basement where they used to play chess and learned that he had followed her entire career.
27.
On The Umbrella Academy, when Ben departed for the afterlife after helping Vanya proved to be too much for him.

28.
And on The Umbrella Academy, when Axel killed the Handler even after Number Five reversed time and stopped her.
29.
On We Are Who We Are, when Craig was killed in an explosion in Afghanistan, and Danny and Valentina mourned him back home.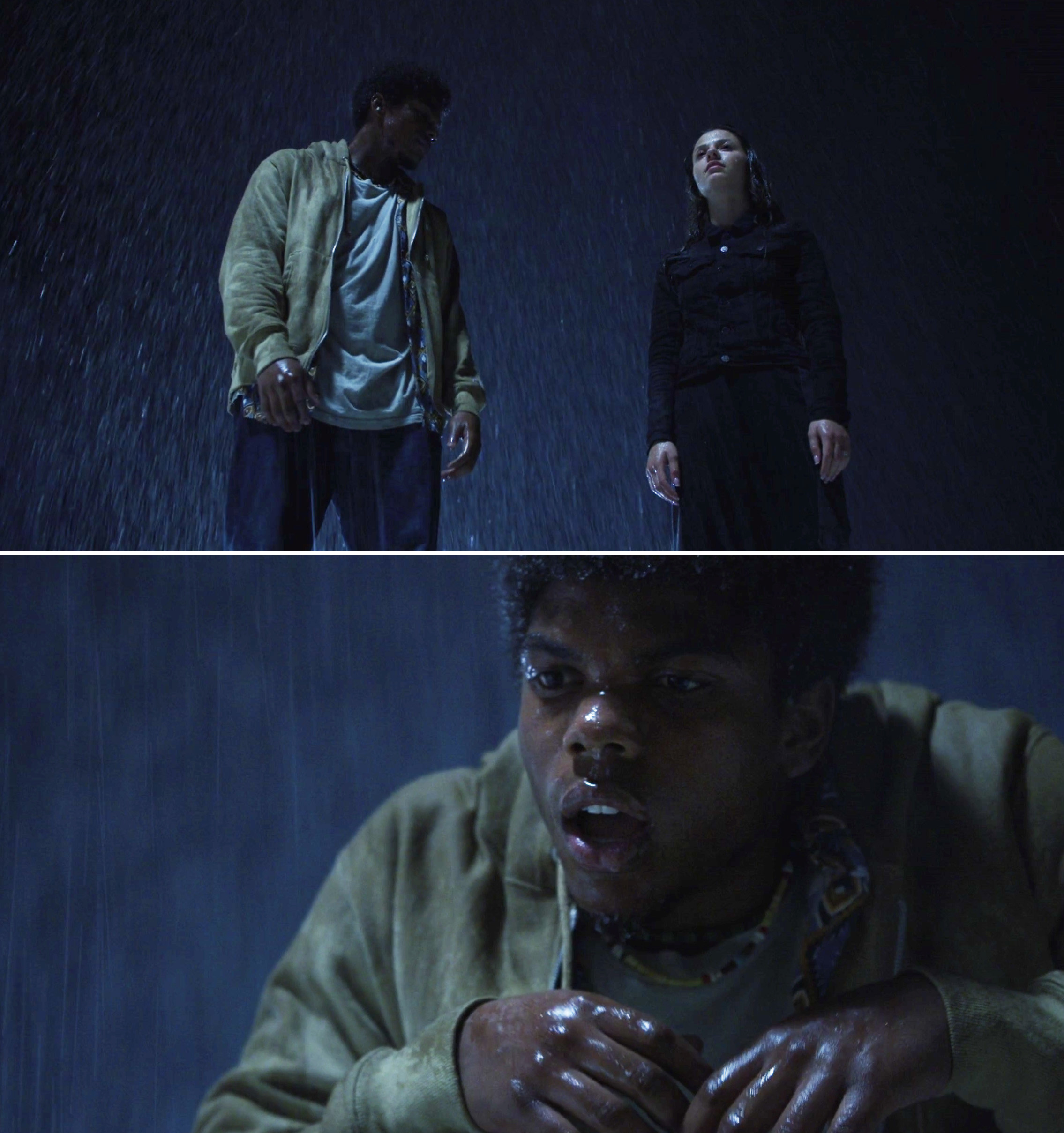 30.
On The Undoing, when Elena was brutally murdered, and we spent the entire season trying to figure out what happened.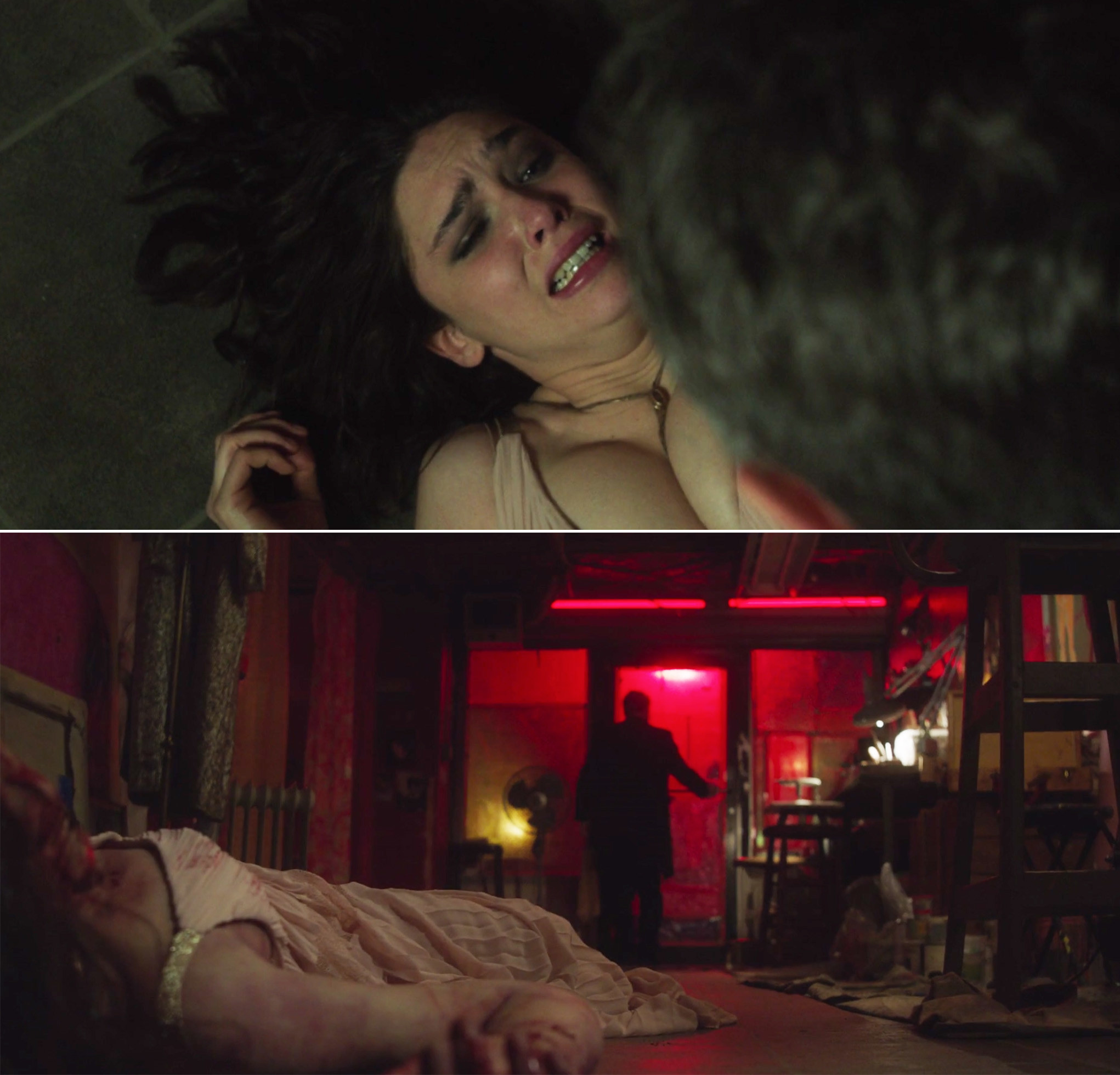 31.
On Agents of S.H.I.E.L.D., when Enoch sacrificed himself so everyone else could live.

32.
And on Agents of S.H.I.E.L.D., when Malick shockingly killed Jiaying after revealing that Daisy is actually her daughter.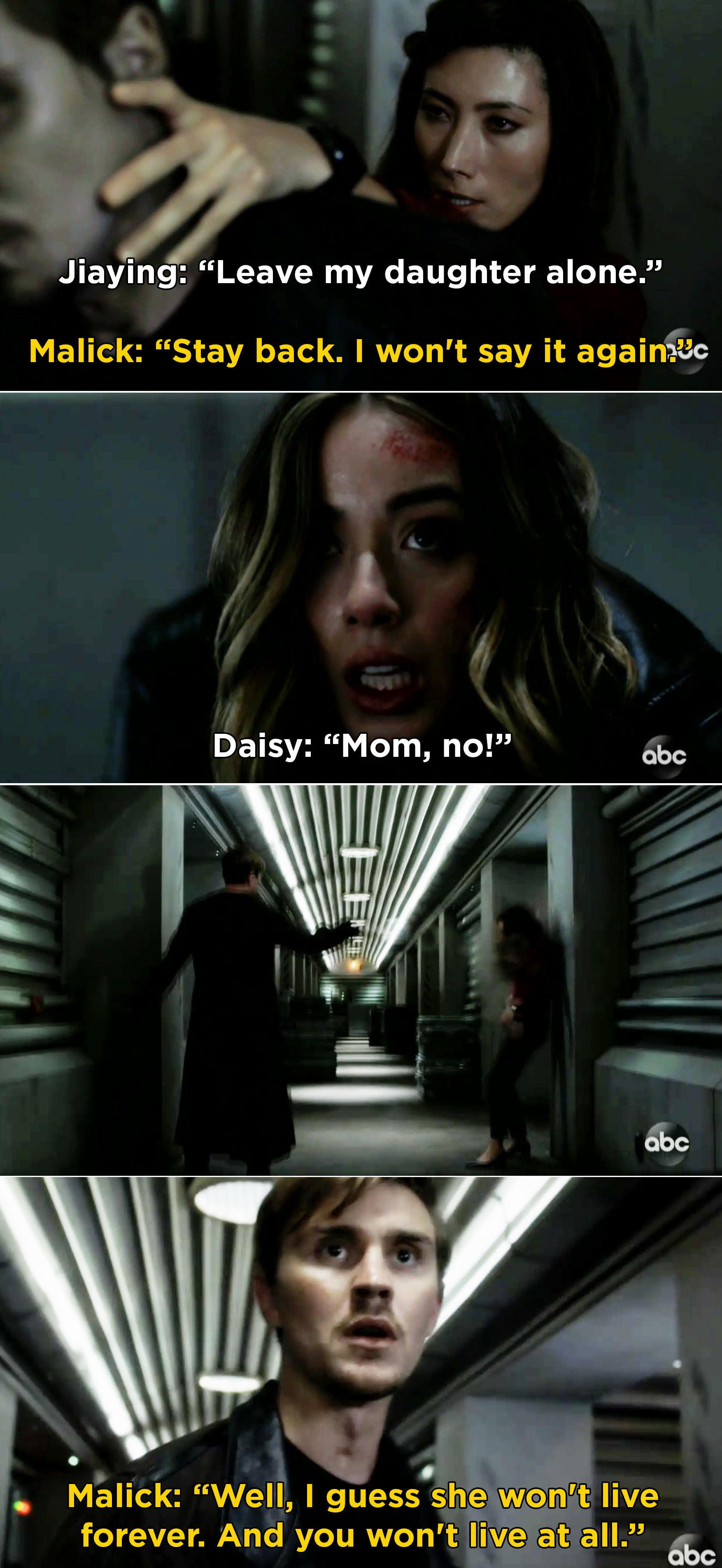 33.
On The Walking Dead, when Negan finally killed Alpha after luring her to a cabin by saying that he had Lydia, her daughter.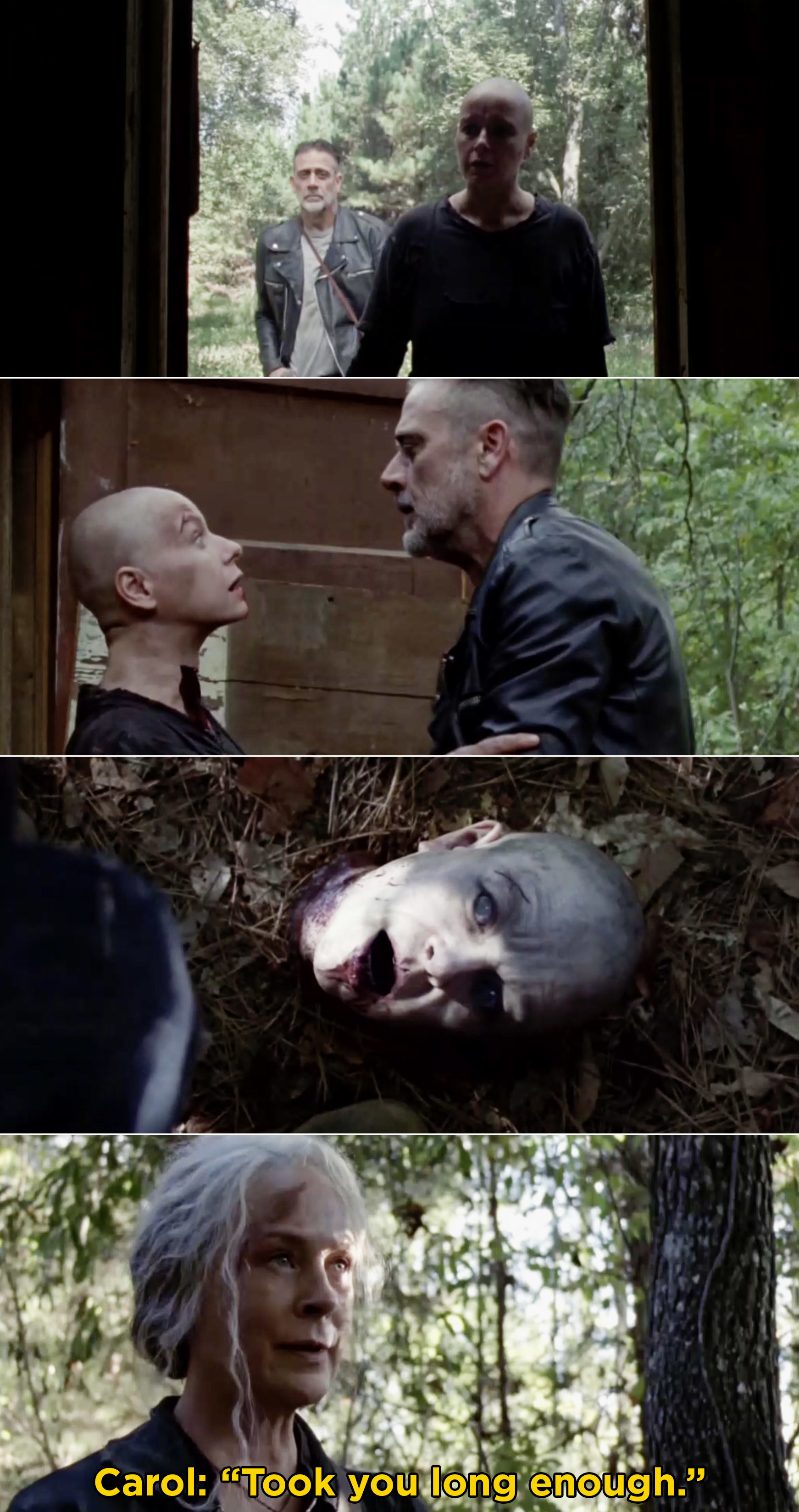 34.
And on The Walking Dead, when Daryl saved Negan by killing Beta right in front of a massive walker hoard.

35.
On Brooklyn Nine-Nine, when Captain Holt found out Madeline Wuntch unexpectedly died.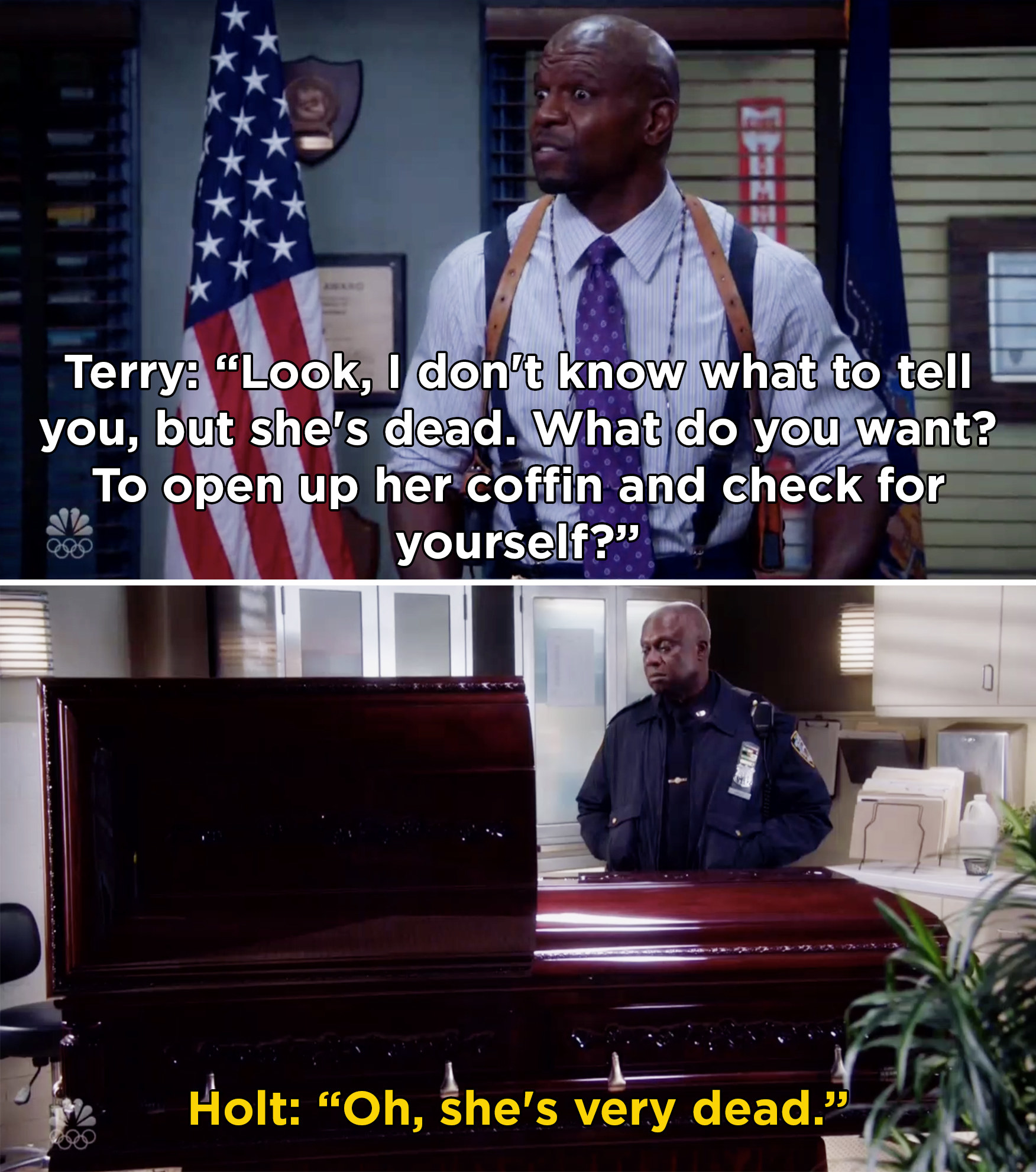 36.
On Stargirl, when Henry was killed by his own father after he helped Stargirl and the rest of her team escape the Injustice Society.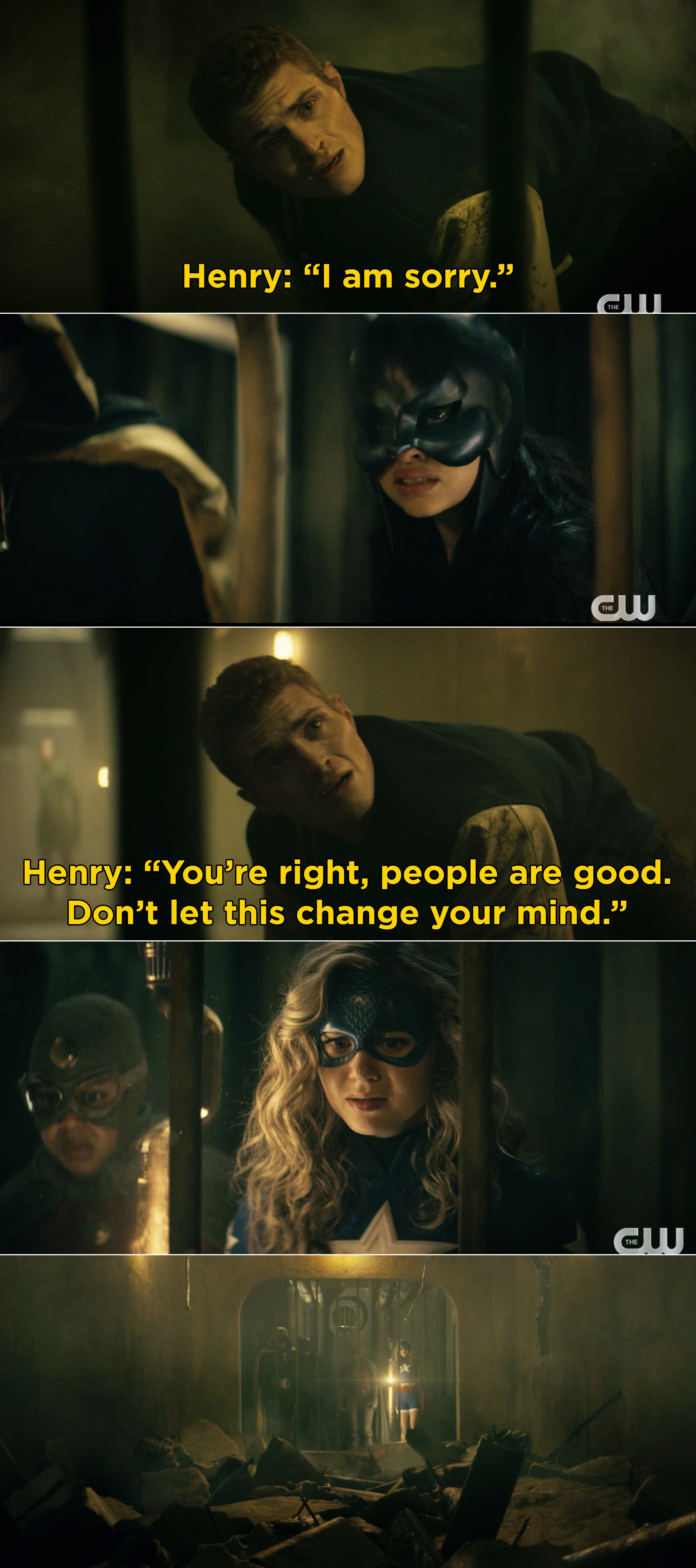 37.
On Station 19, when Captain Pruitt Herrera heartbreakingly died while saving Andy and the rest of the squad, who were trapped inside a burning building.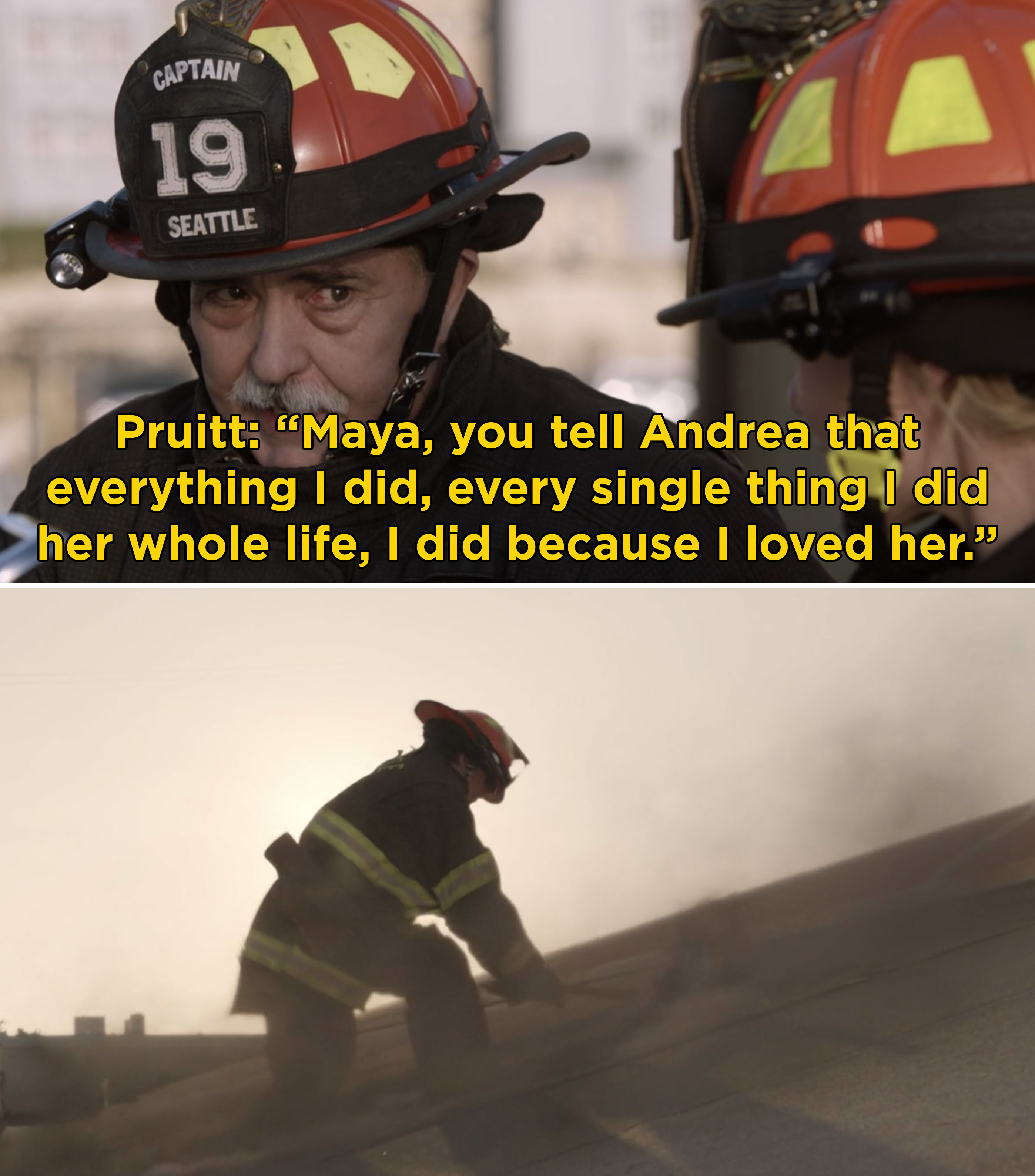 38.
On Prodigal Son, when Ainsley killed Nicholas after he threatened Malcolm and Jessica.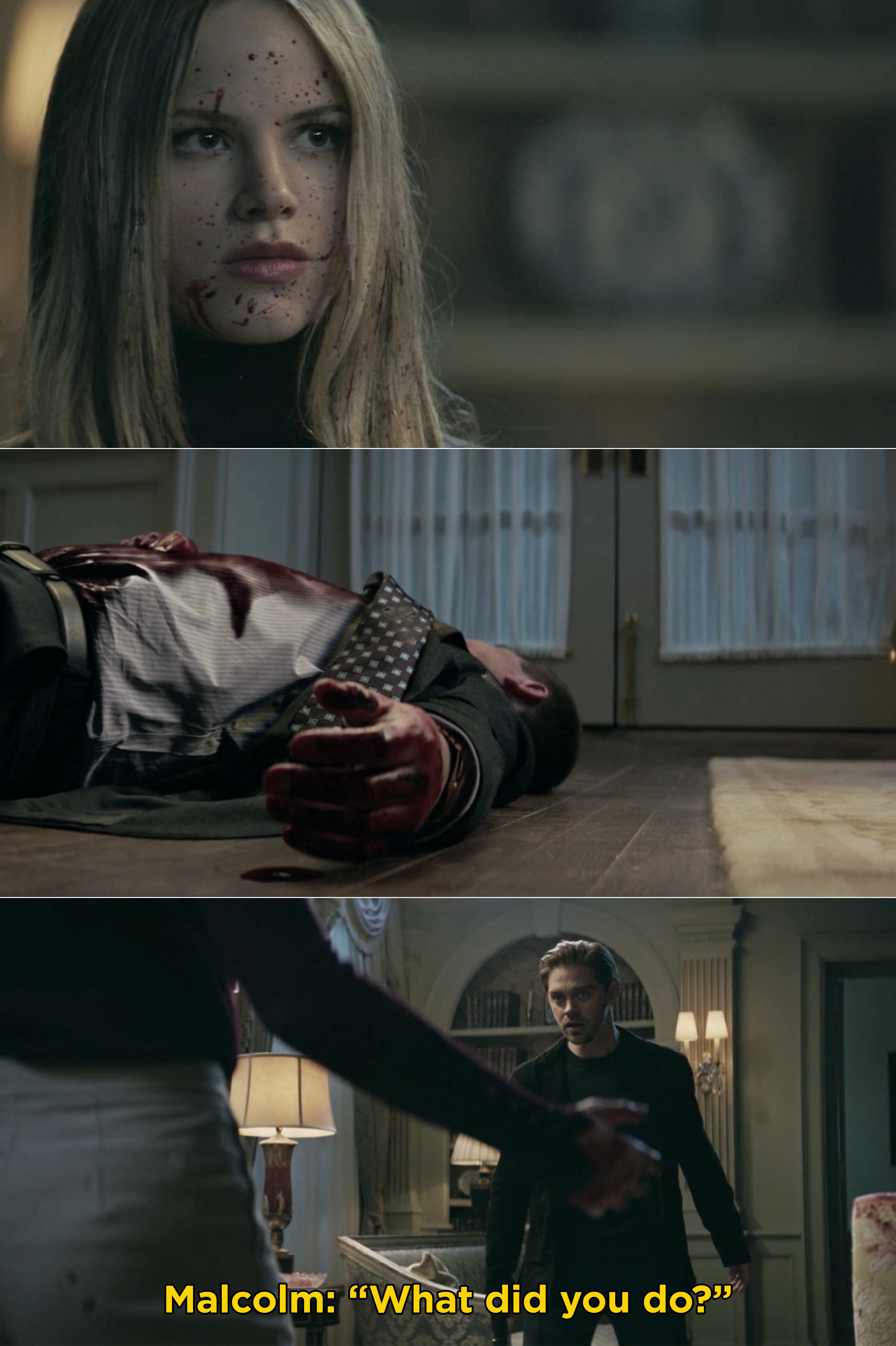 39.
On The Good Doctor, when Melendez sadly died moments after finally telling Claire that he loved her.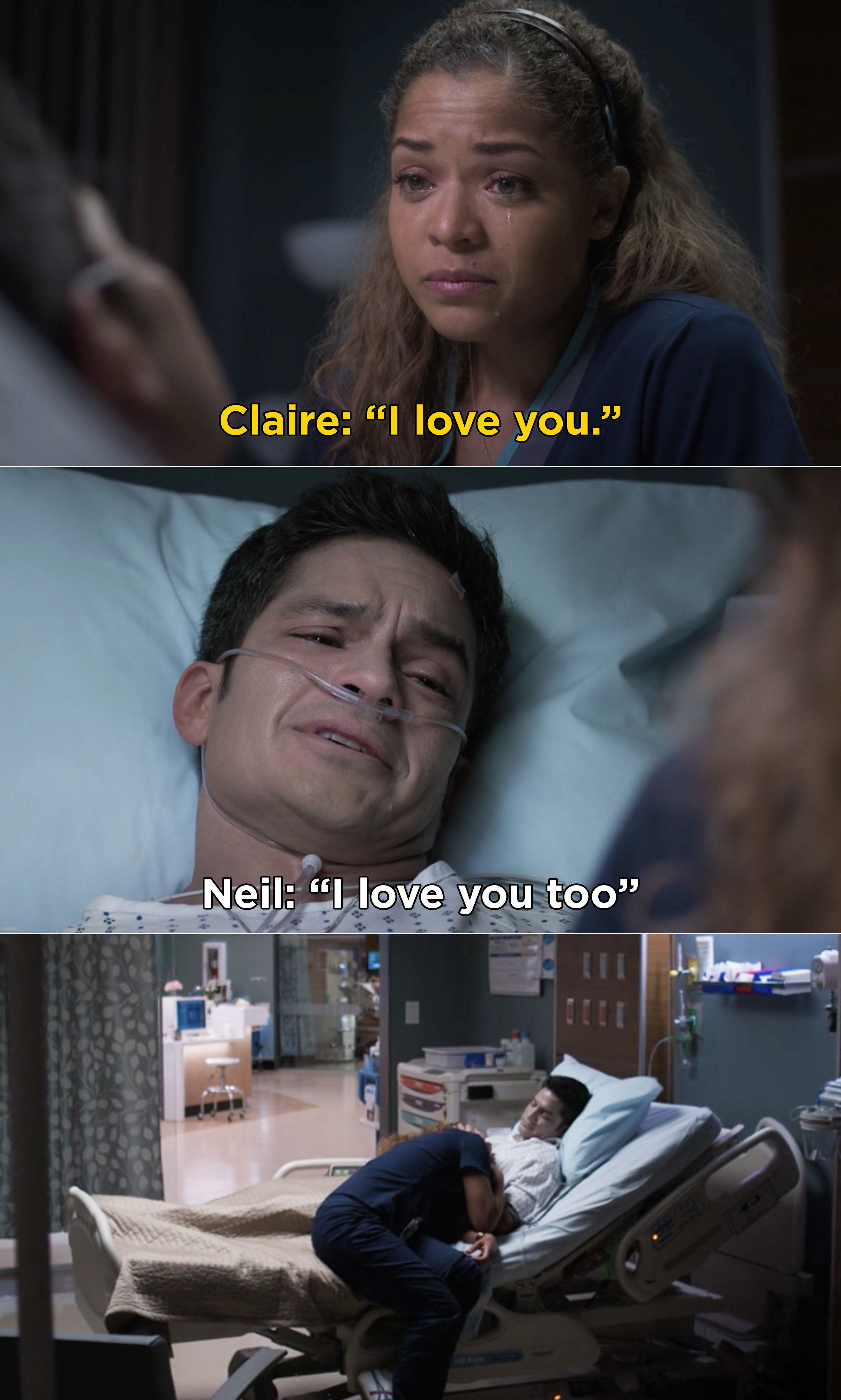 40.
On Arrow, when Oliver died (again) in order to save the world from the Anti-Monitor and save his friends and family.
41.
On Big Sky, when Legarski shockingly killed Cody after he went looking for Danielle and Grace.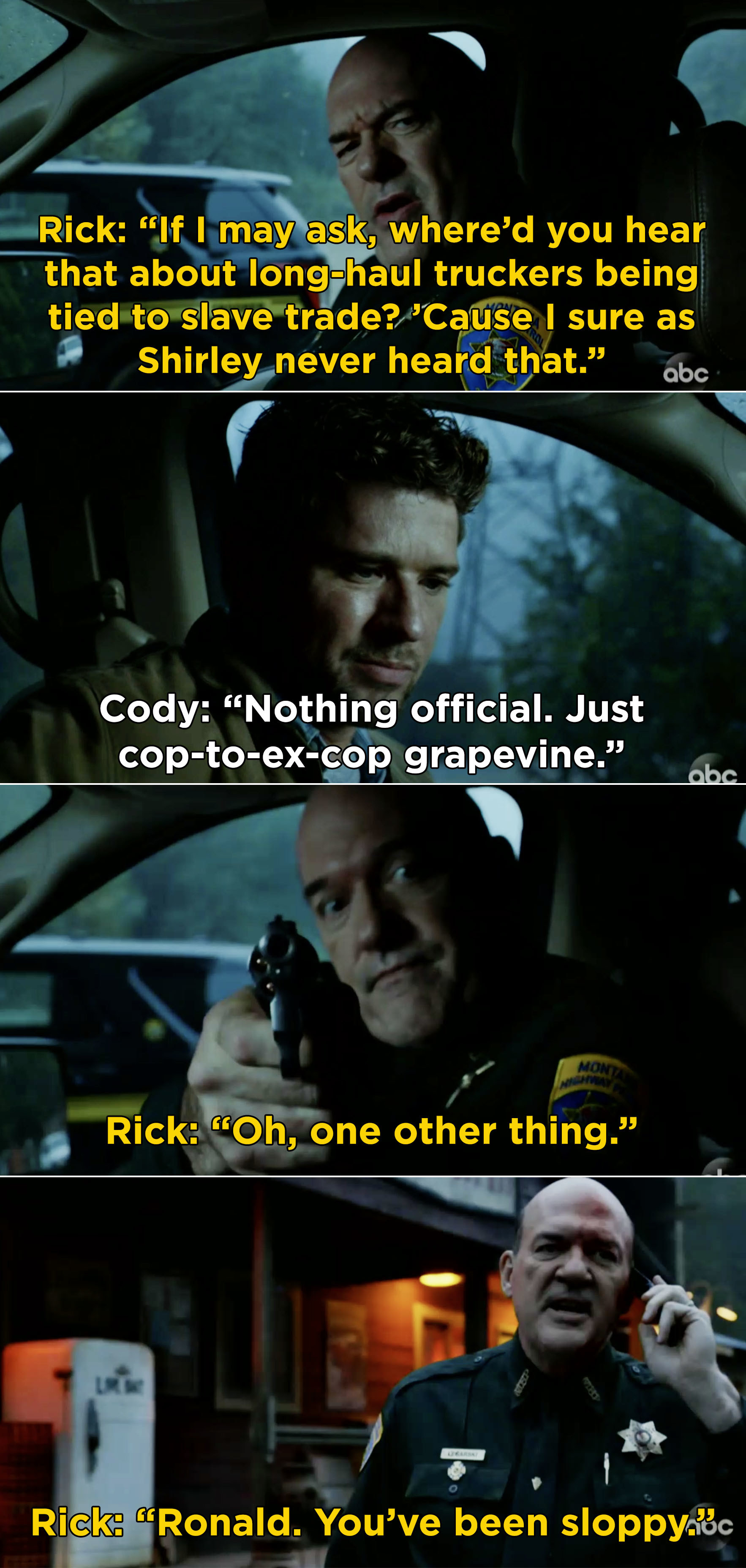 42.
On Cable Girls/Las Chicas del Cable, when Romero shot and killed Carlos, but made it look like he killed himself.
43.
And on Cable Girls/Las Chicas del Cable, when Lidia, Carlota, Óscar, and Marga sacrificed themselves so their families could be free.
44.
On The Flight Attendant, when Cassie woke up in a hotel room next to Alex's dead body.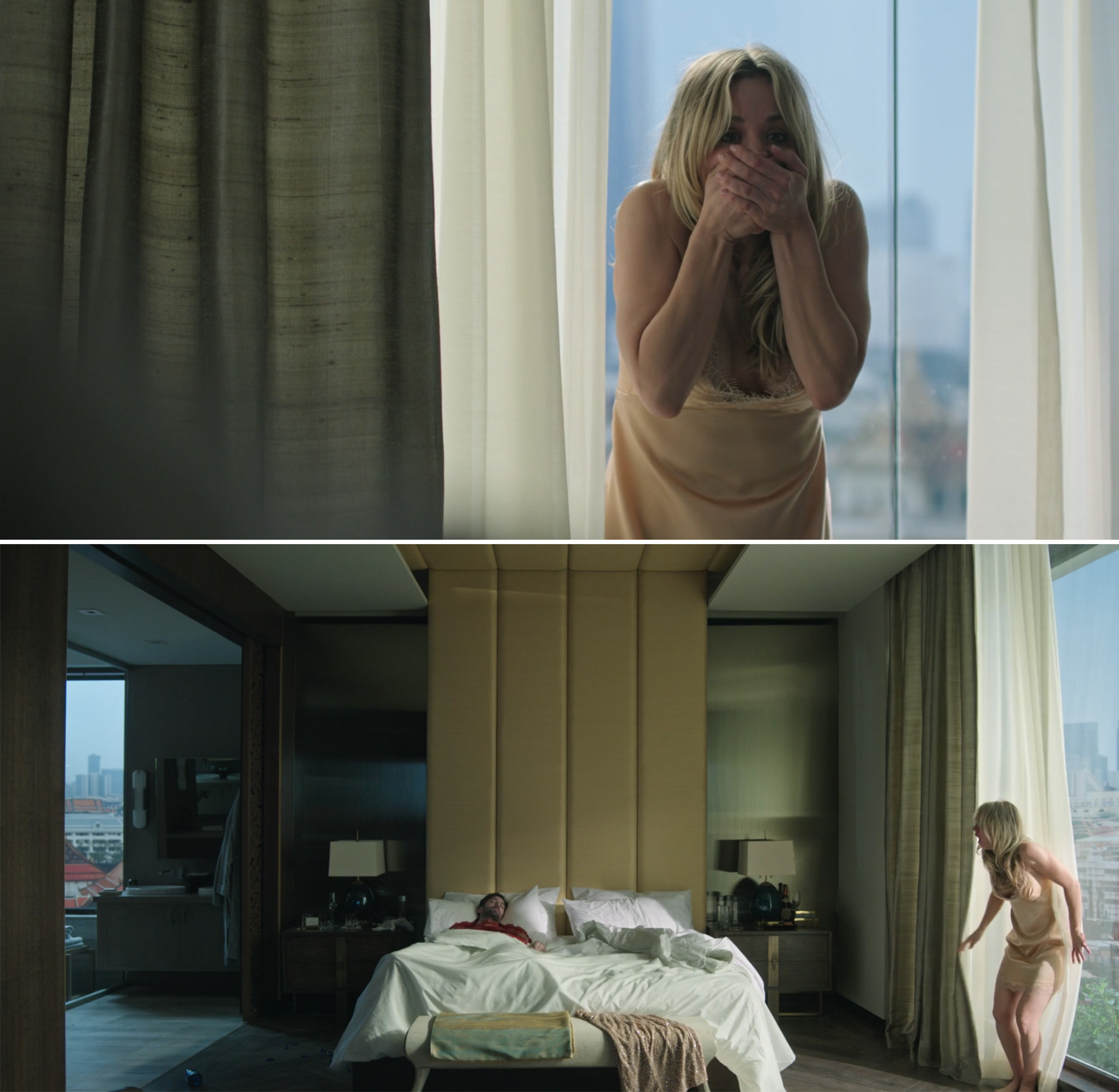 45.
On Batwoman, when Alice killed Mouse after he wanted to leave her and start his own life.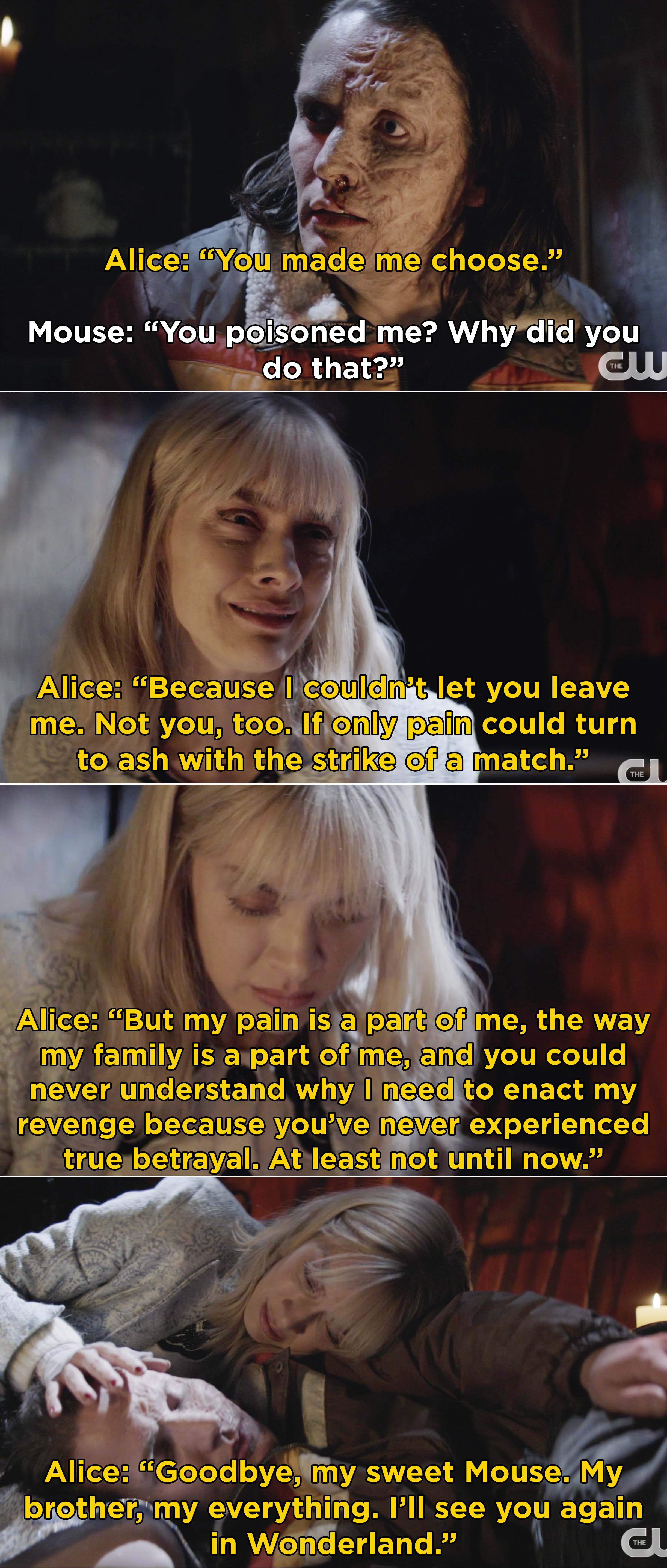 46.
On Vikings, after surviving the battle with White Hair, Lagertha was tragically killed by Hvitserk after he hallucinated and believed she was a giant snake.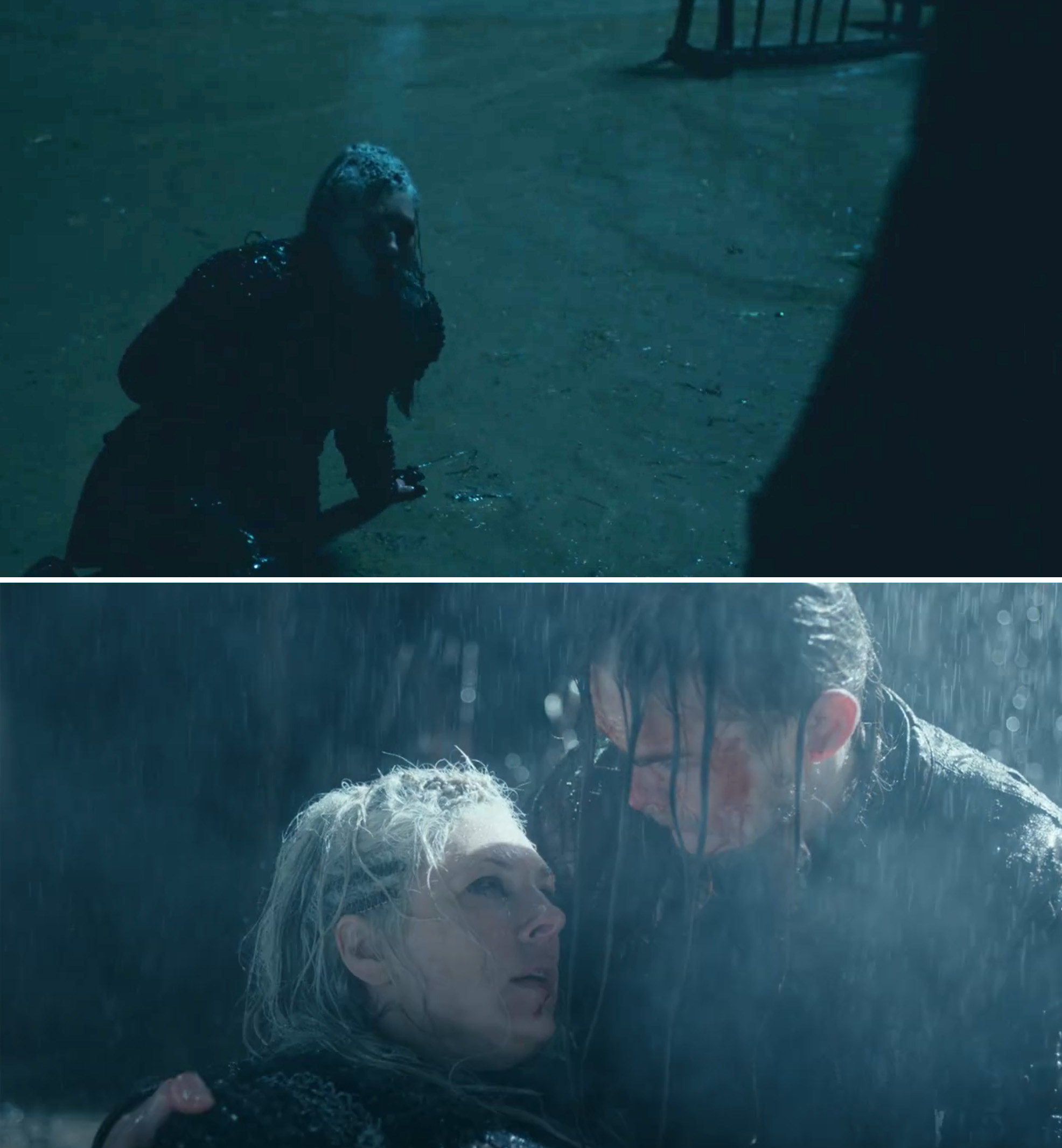 47.
And finally, on Julie and the Phantoms, when Luke, Alex, and Reggie died by eating tainted hot dogs, but then turned into our favorite ghost band.
Which TV character death from 2020 are you still not over? Tell us in the comments below!
2020 is finally (almost) over, and we're looking back on the year. Check out even more from the year here!
[ad_2]

Source link